When application windows seem small and the hours are long, John Deere 4 Series Self-Propelled Sprayers can help keep you on top of your game. Owners and operators can expand their productivity to three seasons and boost operating returns.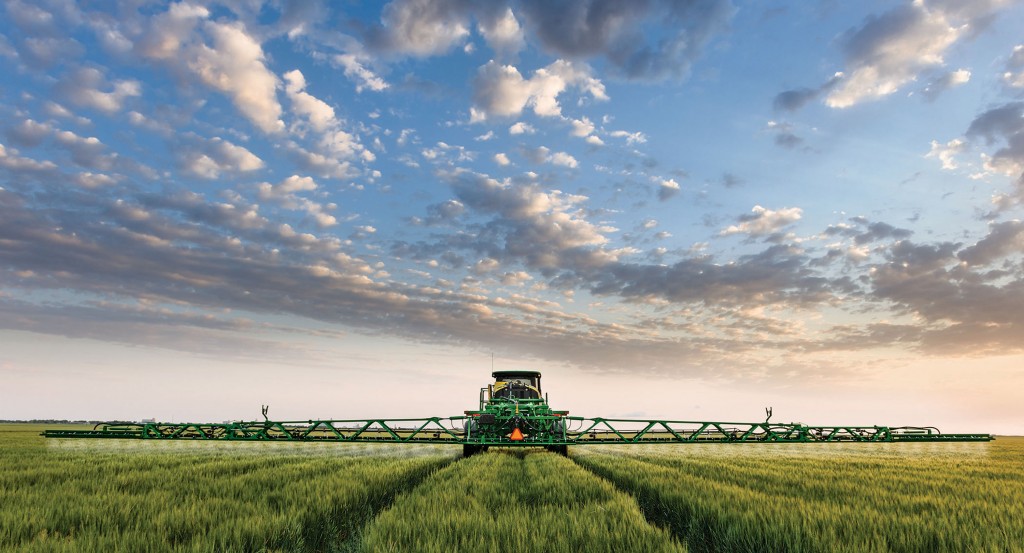 If you are interested in finding out how to conquer more acres in less time, check out this video gallery. We've gathered 5 videos that provide the training and resources you need to leverage key features incorporated in John Deere self-propelled sprayers. Enjoy!
This video discusses the operation of the 4 Series Sprayer Solution Command System load station, and functionality of each control located there. It also overviews the optional front-fill.
John Deere 4 Series Self-Propelled Sprayers offer some really awesome features, including cruise control, anti-stall and other control software. To obtain the best performance from these machines, it's important to understand key design features.This training video reviews how to best optimize the operational features of the hydrostatic powertrain used on R4030, R4038, and R4045 John Deere Sprayers.
This training session will the discuss the operation of the 4 Series Sprayer rinse system, focusing on the full solution system rinse procedure and operation. The next video in this gallery will cover the boom rinse function. Enjoy!
When the same machine is used for more than one crop application, chemical residue from previous applications can damage or contaminate the next crop application. This is why 4 Series John Deere Self-Propelled Sprayers are designed with an integrated rinse system – to help customer prevent cross-contamination. This video overviews the operation of the 4 Series Sprayer rinse system, focusing solely on the boom rinse procedure.
https://www.youtube.com/watch?v=jZATgQOPP7Q
This training covers the proper set up and calibration of the optional Direct Injection (DI) system available on 4 Series Sprayers. Watch this video to learn more about Direct Injection!
We hope you enjoyed these videos and now have a better understanding of how you could benefit from key features and functionality of John Deere 4 Series Sprayers. If you enjoyed this post or want to read others, feel free to connect with us on Facebook, Twitter or Google+!
You might also like: