John Deere decals are perfect for cars, tractors, mowers and everything else in your life that needs a little flair. Whether you want to show your love of John Deere or agriculture, these decals can help you achieve your goal.

Let's take a look at some of the John Deere decals you can purchase for your items.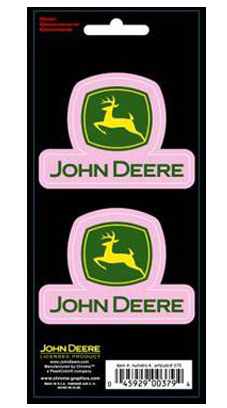 These John Deere decals come in pink, making them ideal for anyone who loves the color. They also include the iconic John Deere logo with green and yellow accents.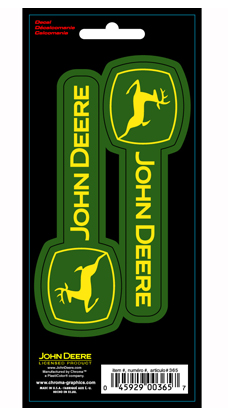 Looking for something that will span wide across your product? This horizontal decal will do the trick with its John Deere lettering and logo.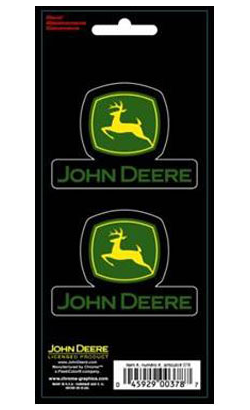 Similar to the pink stacked logo decals, these John Deere decals have the green and yellow company logo, as well as John Deere lettering in green.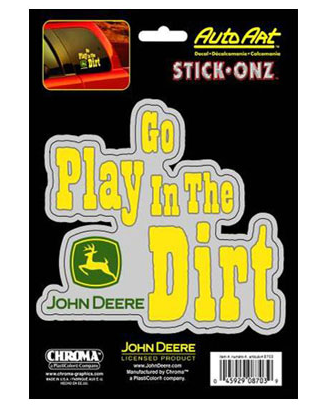 If you want a decal with a hint of fun, consider this one from John Deere. It states, "Go Play In The Dirt," in bright yellow font. Additionally, it includes the green and yellow John Deere logo.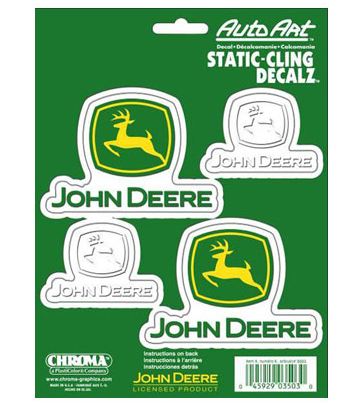 If you want John Deere decals that can be moved and rearranged, these static clings are perfect. Because they don't permanently stick to any surface, they can be relocated whenever a new tractor could use some decor.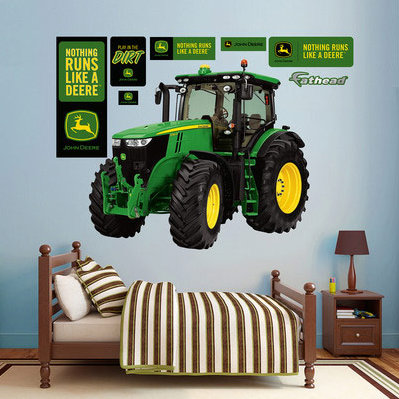 This wall graphic is perfect for any John Deere enthusiast's room. It has low tack adhesive that won't harm the surface of the wall. It's also 66 inches wide, meaning it'll show your John Deere pride in a big way.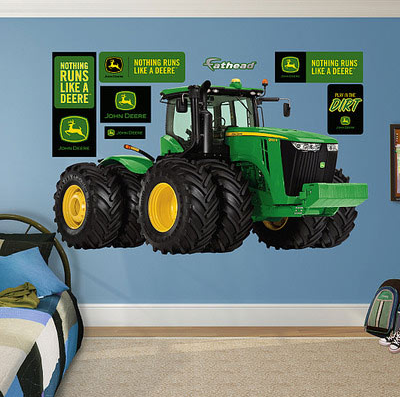 The John Deere 9560R Tractor vinyl wall graphic not only includes a tractor image, but six smaller graphics that can be arranged around it.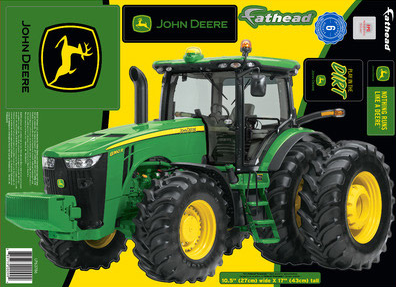 This John Deere tractor wall graphic is a smaller size (12 inches by 17 inches), making it ideal for rooms with limited wall space. It can also be used on furniture and moved without causing damage, thanks to its low tack adhesive.

Looking for the perfect sticker for your windshield? This decal can help you show off your love of John Deere while you travel.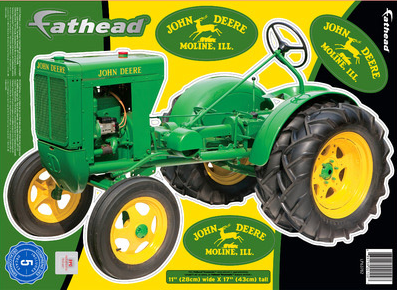 If you're a fan of John Deere's vintage tractor, this one is for you. The decal can adhere on any painted surface without causing damage when it's removed.
If you enjoyed this post or want to read others, feel free to connect with us on Facebook, Twitter or Google+!
You might also like: