As a John Deere tractor owner, chances are, you're very loyal to the green and yellow. You may show off your Deere pride with car decals, clothing, household decorations and much more. However, as we all spend more time around (and using) digital devices, wouldn't it be nice to show off your loyalty to Deere on electronics?
Look no further. We've assembled a list of John Deere tractor wallpaper options that will get the job done. Simply click the "access this wallpaper" text below each image to see the full-size version. Enjoy!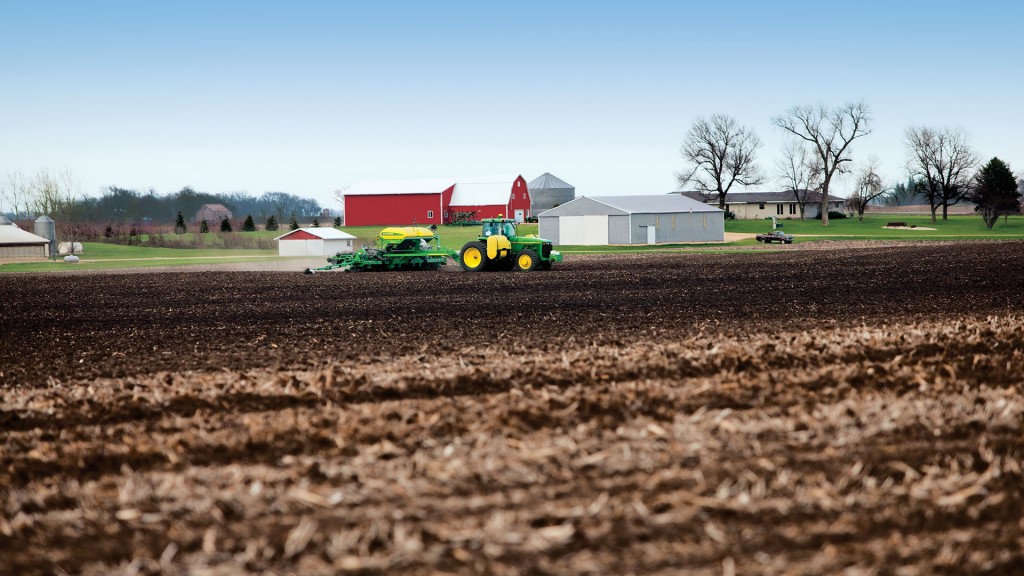 Are you a row-crop producer looking for an image that represents your work? This John Deere tractor wallpaper features a row-crop tractor pulling equipment to get the job done.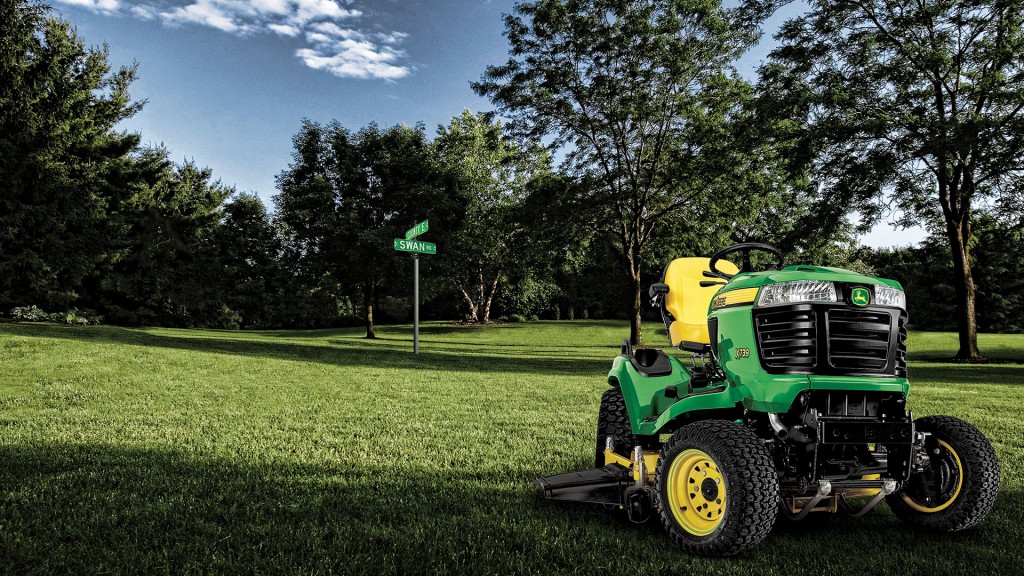 Maybe you own a John Deere tractor that helps with chores around the house. Show off your commitment to Deere's residential tractors with this background.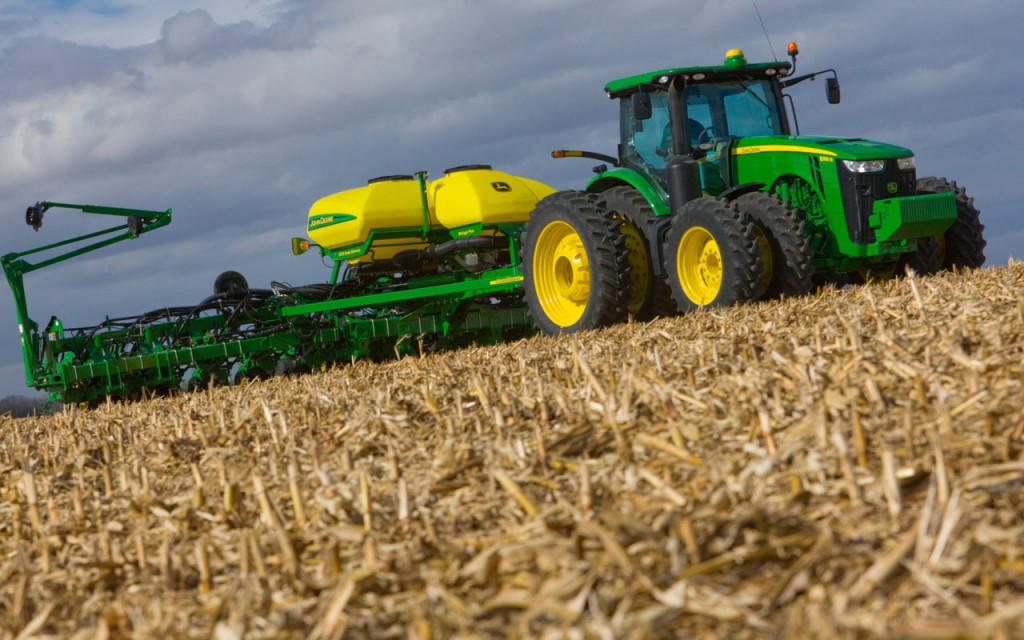 If you're a proud 8R tractor owner, this tractor wallpaper is perfect for you. The ground view image makes it look like your screen is sitting out in the field itself.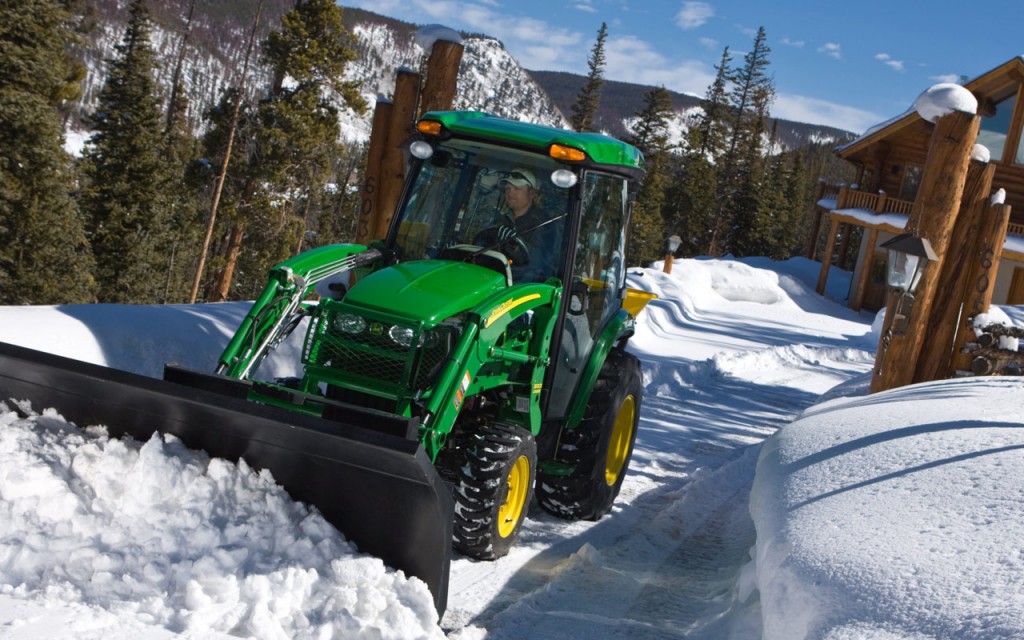 If you use your John Deere tractor to plow through snowy conditions in the winter, this is the wallpaper you'll want to outfit your screen with. Remember, Deere equipment isn't only effective in warm, sunny conditions!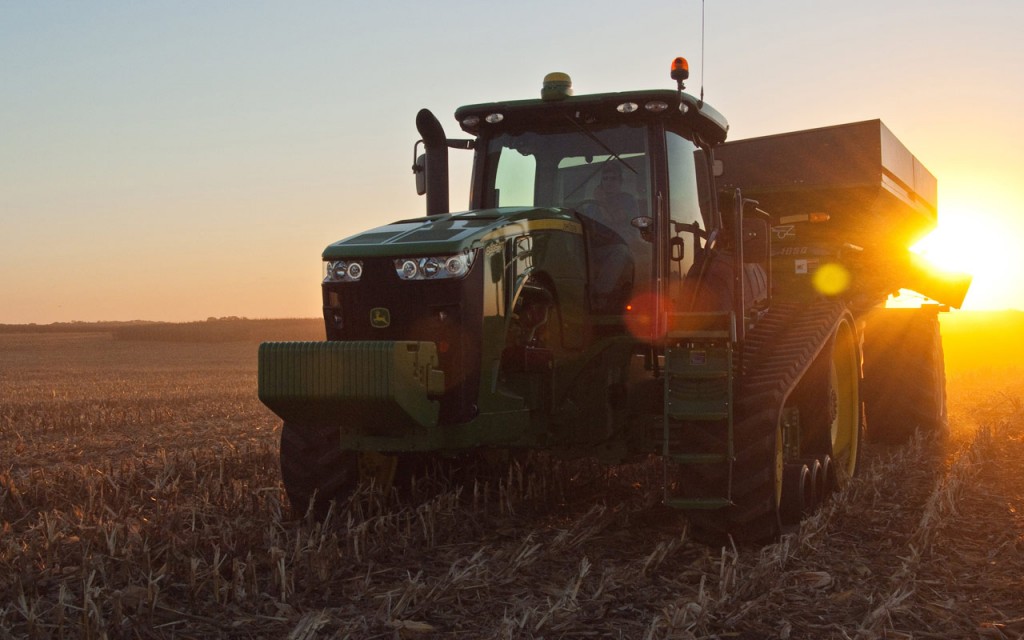 Only those that are lucky enough to work out on the fields will ever see an image like this. Whether you want to bottle up that experience and take it home with you or if this is the closest you'll get to a track tractor at sunset, you should consider this wallpaper.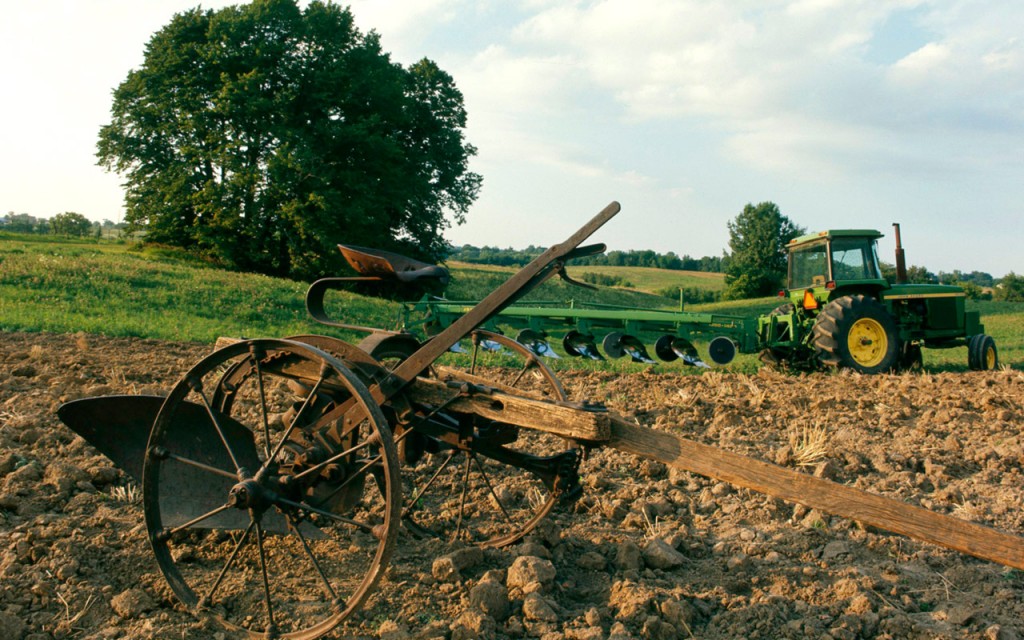 Maybe you're into the history of John Deere. Display you're appreciation of John Deere's roots with this antique equipment image.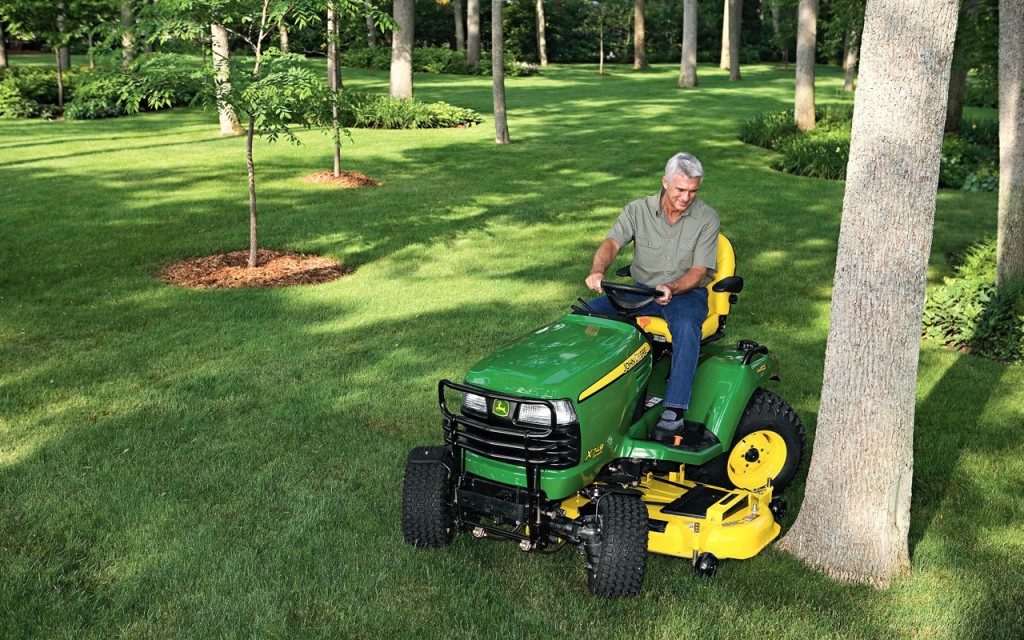 There aren't many better ways to spend a sunny weekend day than cruising around the yard giving your lawn the perfect cut. Show your affinity for the X700 series by downloading this background.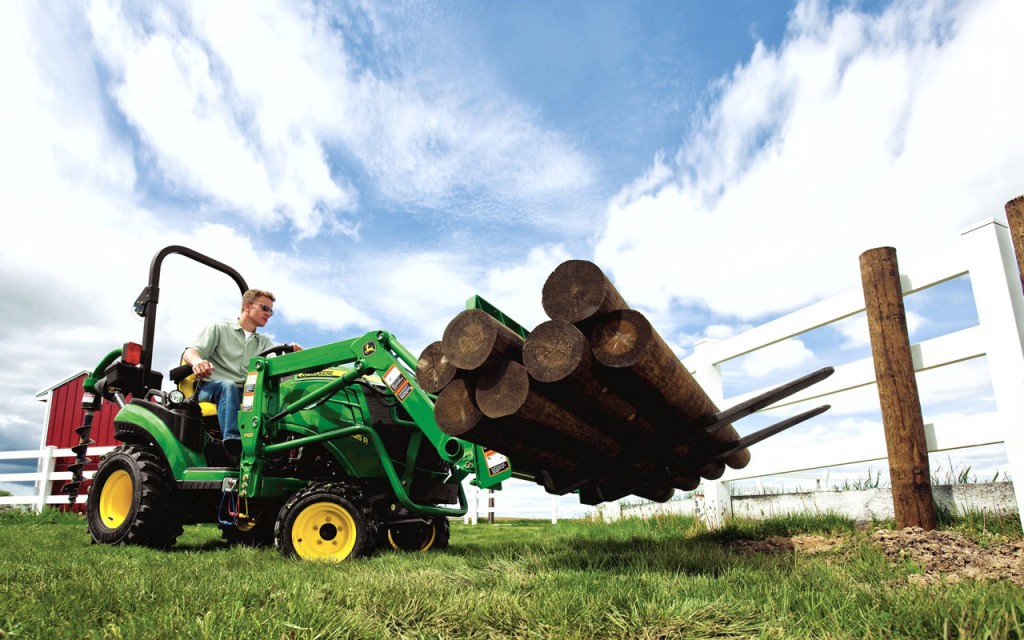 This John Deere 1026R tractor wallpaper is the perfect definition of utility. If you do chores around the property or ranch like this one on a regular basis, this is the pick for you.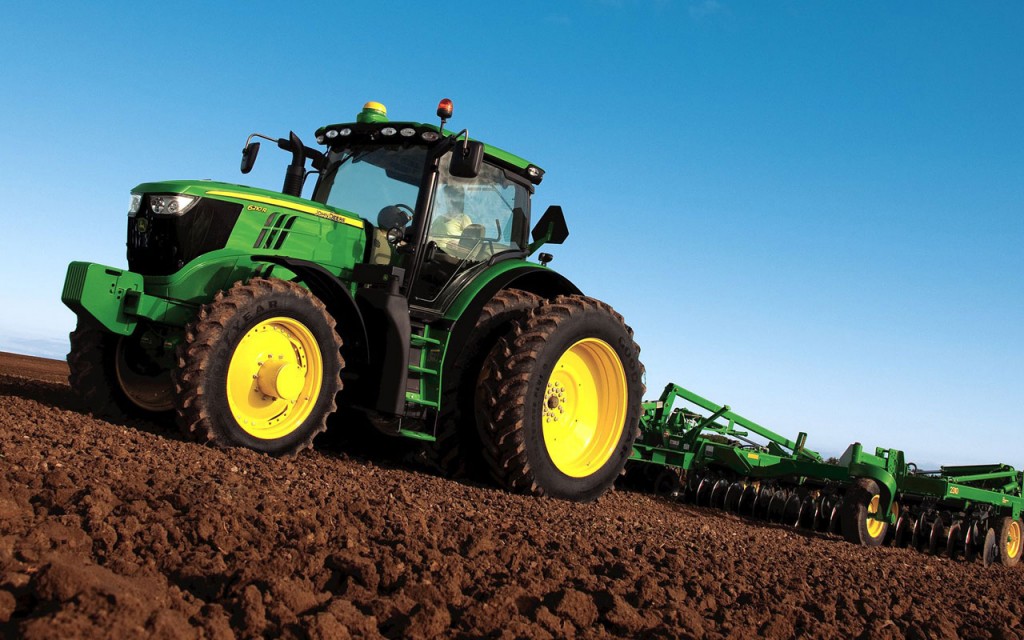 Make this image your background if you're a proud John Deere 6R tractor owner. Similar to the 8R wallpaper above, you'll feel like your screen is sitting on the ground as a 6R rolls by.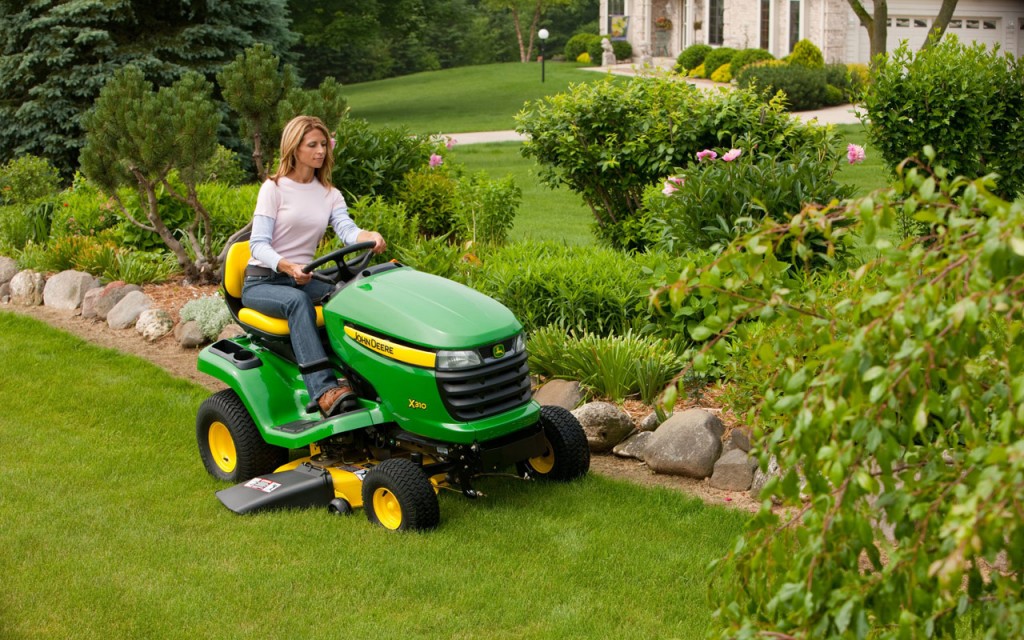 Outfit your monitor with this John Deere X310 image to show anybody that walks by the type of equipment you use to keep the yard looking pristine.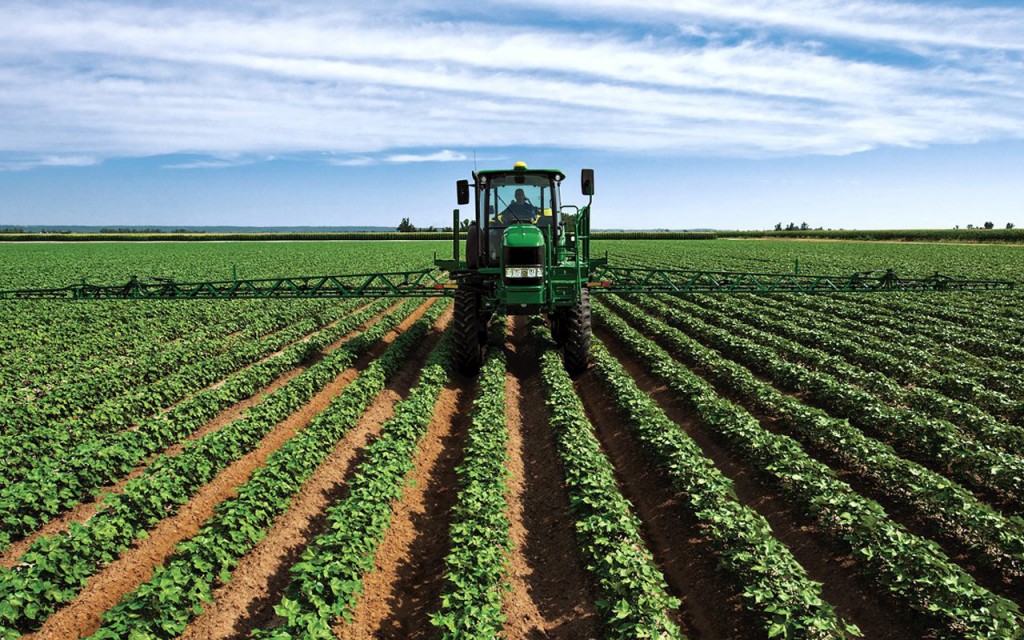 We couldn't forget specialty tractor owners! Download this wallpaper if you want to show your love for getting work done out in fields filled with specialty crops.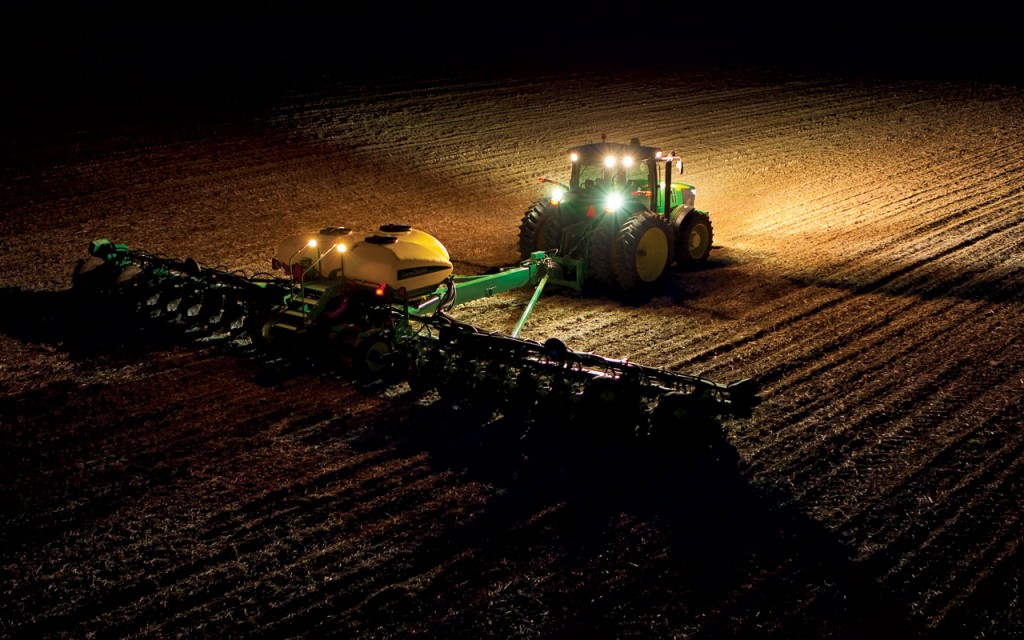 John Deere tractor owners understand the job often times calls for work into the day's darkest hours. Prove this is true by adding this image to your device's background.
So, go ahead and download any of these John Deere tractor wallpaper options to show your love for Deere.
If you enjoyed this post or want to read others, feel free to connect with us on Facebook, or Twitter!
You might also like: