Children are known to let their creativity take them to amazing places. With the addition of a John Deere farm set to the toy collection, parents can provide their little ones with an opportunity to unleash that creativity in an agriculture-focused manner.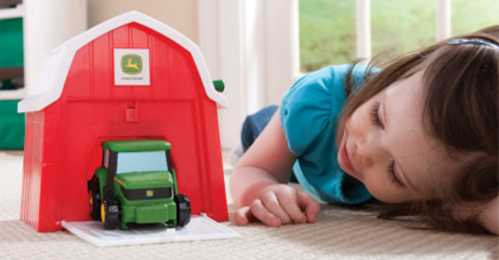 But, what set is right for your kids? To assist you in the selection process, we've taken the time to put together a list of some of our favorite John Deere farm sets. Enjoy!

Kids can have fun on the farm at all times of the year from the comfort of the playroom thanks to this farm set. The list of easy to handle plastic toys in this set include animals, fencing, tractor, Gator, combine and a front loader. This set is made for children ages 3 and up.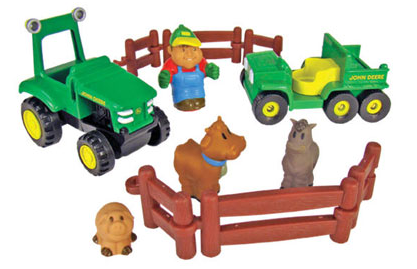 The 12 pieces in this farm set include a farmer, tractor, Gator, cow, pig, horse and six pieces of fence. By mixing and matching these 12 pieces, kids can let their imaginations run wild as they create a farm of their own.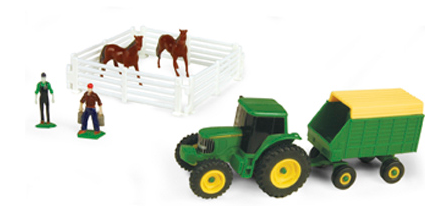 The 1/64 scale John Deere tractor and forage wagon paired with two farmers and horses in this farm set will provide kids with hours of fun. This set is also recommended for children ages 3 and up and can be easily paired with other John Deere farm sets to create a bigger farm than they could have dreamed of.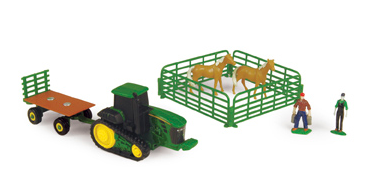 Creating a 1/64 scale farm is a breeze with this set. It includes a John Deere track tractor and hay wagon, two farmers, fencing and two palomino horses. By latching the wagon to the tractor, kids will be able to do chores around their homemade farm just like their parents.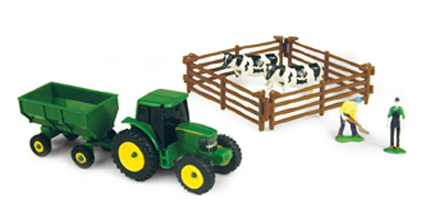 Children can hook their gravity wagon to a tractor to fill up with imaginary grain thanks to this set. As if that wasn't enough, they can also fence in two Holstein cows and have two farmers take care of them in the process. Like the other John Deere farm sets, this is meant to be in the hands of kids 3 and up.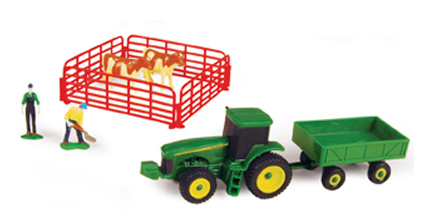 Brighten up the playroom with this red fencing and pair of horses. Two farmers, a tractor and wagon will allow the kids to get any chores done that they draw up in their minds.

This set has everything a kid could want! The 70-pieces include tractors, implements, utility vehicles, animals, a pickup truck, fencing and even a building. This one will keep the kids busy for hours and let their imaginations run wild.
If you enjoyed this post or want to read others, feel free to connect with us on Facebook, Twitter or Google+!
You might also like: