Let's face it, maintaining equipment and performing repairs can be a hindrance to productivity on the job site. This can be especially challenging when you're a construction manager with many pieces of equipment running at once, all needing attention at different times. With this challenge in mind, John Deere recently unveiled its MyMaintenance mobile application.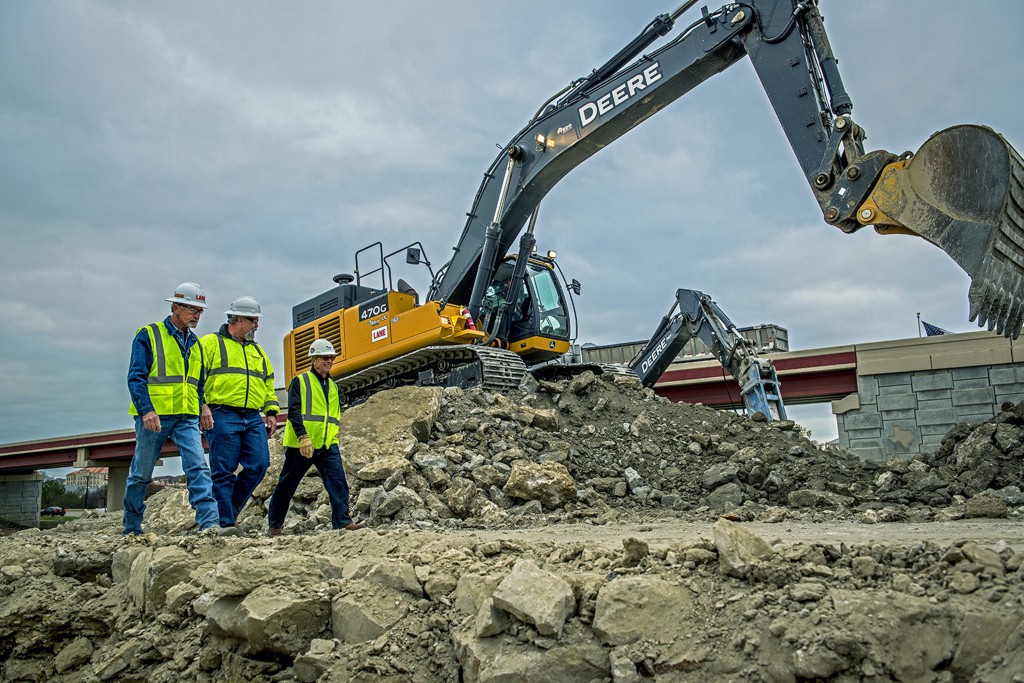 The app is specifically designed and set up to take John Deere construction equipment preventative maintenance and servicing to the next level. Let's take a closer look at some of the features that allow it to do just that.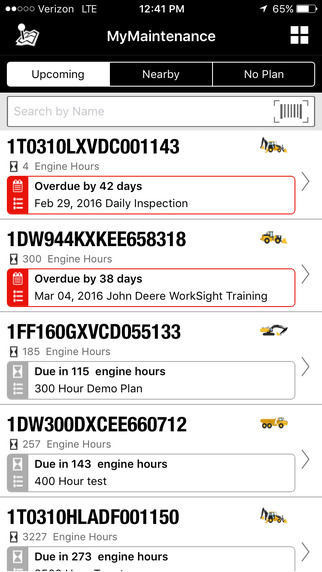 The "Upcoming" tab allows managers to view any and all maintenance reminders. If a piece of equipment is past due, it will be highlighted by a red box (seen above). Any upcoming reminders will display how long until the task needs to be completed as well as the name of the task that has been entered. Reminders can be documented right from the field and labeled by calendar date or by machine engine hours. Product numbers and small vehicle thumbnails make it simple to identify what machine is up for maintenance next.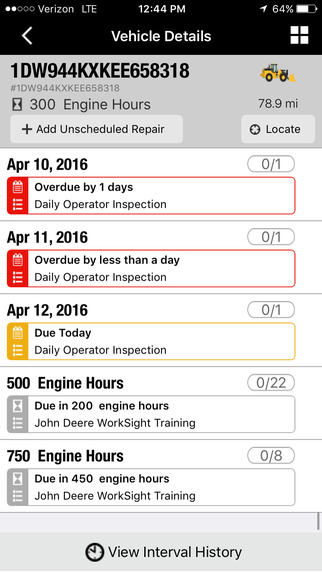 To view individual pieces of equipment within the app, simply locate the "Vehicle Details" tab or scan the equipment's PIN number on your device. Here, you will be provided with a high level overview of the selected machine (hours, miles, location) and the opportunity to see all upcoming maintenance milestones specific to it. In the above example, you can there are two overdue reminders for "Daily Operator Inspection" as well as upcoming reminders for milestones like "John Deere WorkSight Training."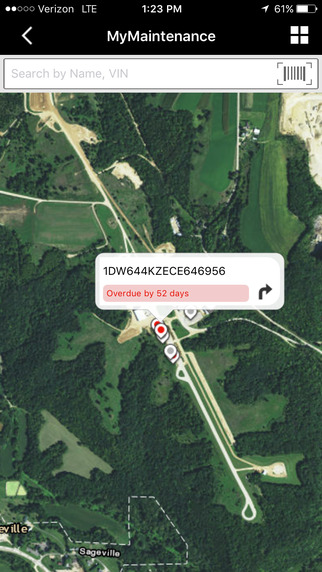 In today's day and age, we seemingly have access to GPS whenever we need it. The MyMaintenance app is no different, allowing Deere customers to take a bird's eye map view of their equipment. With this view, you can see all the enrolled machines in your fleet and keep track of those that might need immediate attention. In the above example, we can see there are a few machines in this group that need maintenance attention.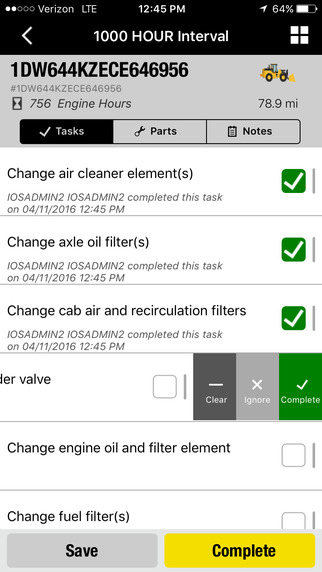 Pictured above, the user has selected to view tasks by service interval (1,000 hours). In this view, each task that is associated with the 1,000 hour interval is displayed and can me marked as completed. You will notice the app automatically time stamps the task with the day and time it was completed as well as the user that completed it. This is a great way to stay organized and on top of upcoming intervals.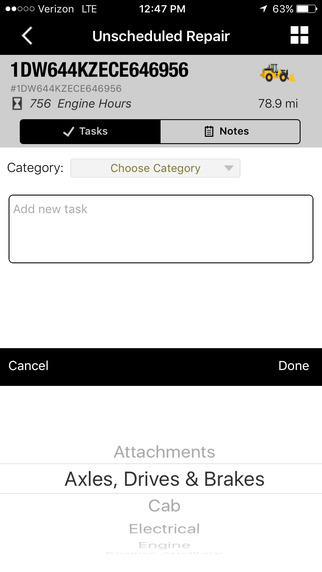 Do you want to add an unscheduled repair to your list of duties? No problem. Simply choose a category, write brief description of what needs to be done and set the milestone.
Visit the app store on your device to download the John Deere MyMaintenance app today, and tomorrow you will be on your way to handling maintenance across the fleet without problem.
If you enjoyed this post or want to read others, feel free to connect with us on Facebook, Twitter or Google+!
You might also like: