There are few brands across today's industries that have a fan base as loyal as John Deere. Chances are, you have a relative, friend, or friend of a friend that's a John Deere fan. Sometimes, these fans want to show their love for the brand in more ways than equipment purchases, and for this reason, John Deere offers a number of items for sale to do just that.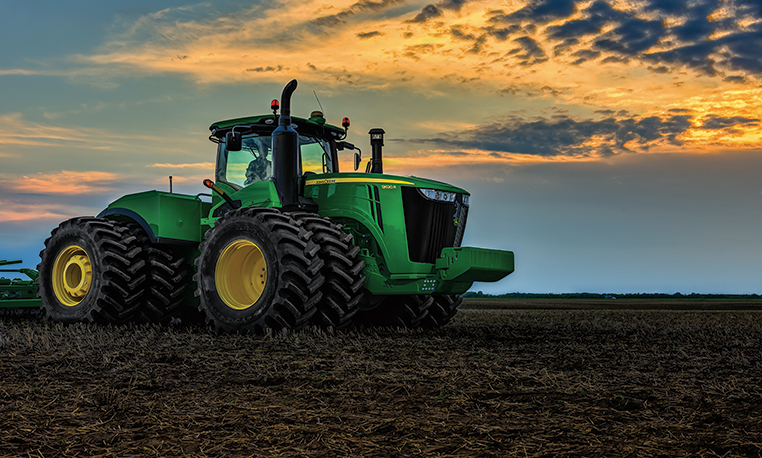 Those who want to show their passion for Deere within their living space can purchase a number of pieces of John Deere home decor. Whether you want to buy a piece of decor for yourself or someone else who loves the brand, here's a list of items to consider:
John Deere Twin Bell Alarm Clock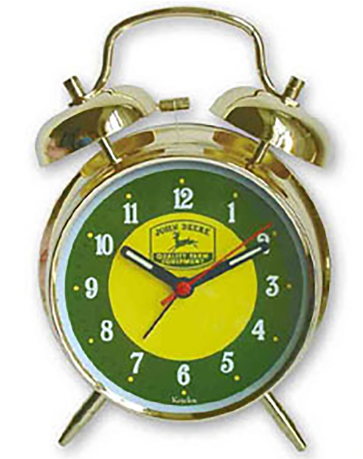 Wake up and step back in time with this reproduction of a classic. This twin bell alarm clock includes a metal case and alarm indicator, which will make sure you wake up on time.
John Deere History of Logos Metal Sign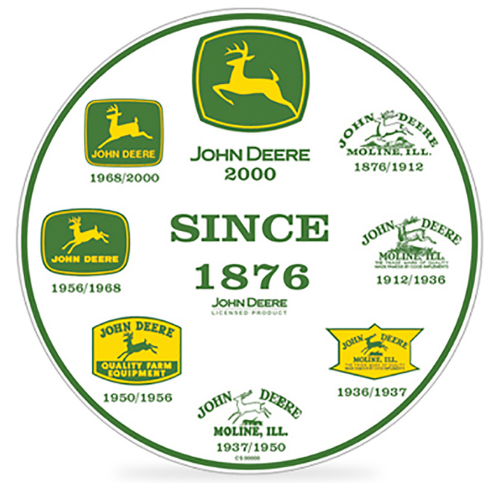 The John Deere logo has undergone a variety of transformations over the years. Starting with the first logo from 1876, this sign displays the changes and the dates that each logo was effective. Its 12-inch size makes it suitable for most rooms in the home.
John Deere Arrow Sign Quality Equipment

This arrow-shaped sign will show visitors to your home the brand you trust when farming.
John Deere Tractor Ceiling Fan Pull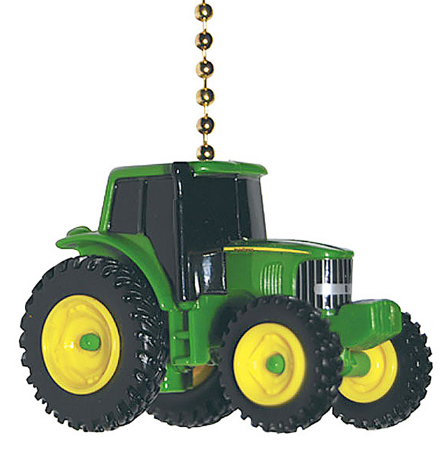 Next time you turn on your ceiling fan, make sure you're pulling this 1:64 scale toy tractor attachment. The John Deere tractor is made from die-cast metal and is 2 inches in height.
"John Deere Road" Metal Sign

Put this sign in your driveway, garage, or along your country road to show visitors what brand you're loyal to. This sign can also serve as a fun decoration anywhere within the home itself.
Zolan Art Fleece Blanket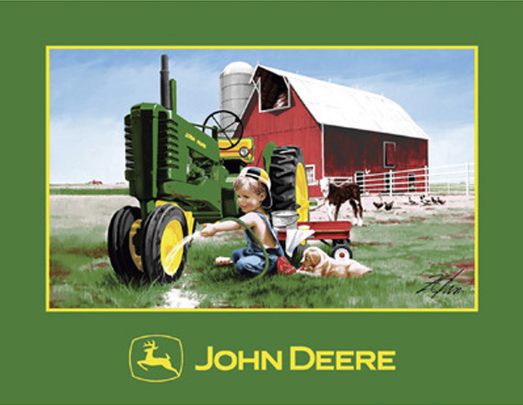 John Deere fans can stay warm in the winter by purchasing one of these blankets with the Donald Zolan® "Clean and Shiny" fine art graphic on the front. When it's not in use, it serves as a nice decoration when placed on the back of a couch.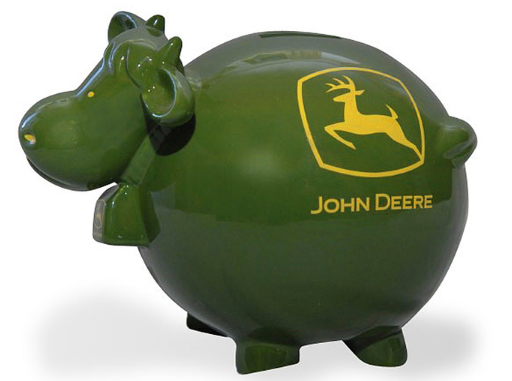 John Deere equipment and cows are commonly found on the same piece of property. Bring the cows and Deere inside the house as a way to save your money with this 7 1/2″ wide x 6″ tall savings bank.
Tractor Sign with Bottle Opener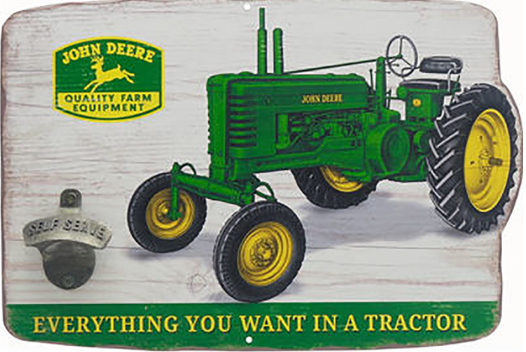 This sign is more than just a decoration. It's made from die-cut wood and includes an attached bottle opener to help farmers enjoy their favorite beverage after a long day of work.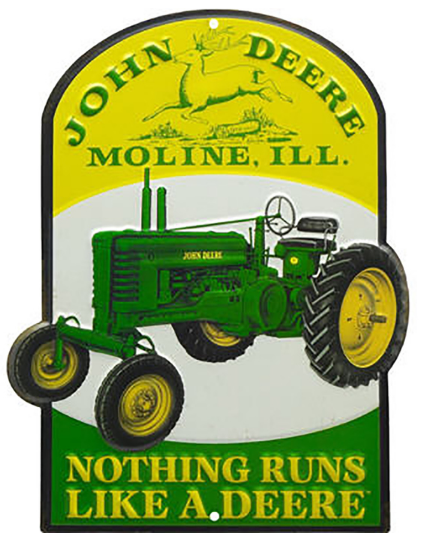 This sign's antique Deere tractor and John Deere Moline logo will take those who see it back in time. It's an excellent gift idea for any Deere fan in your life.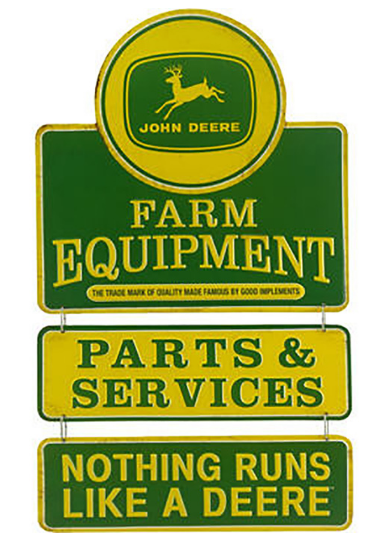 Hanging this sign in your house will make it seem like the shop is right around the corner. It features a vintage embossed John Deere logo, links, and a sawtooth hanger.
We hope this list helps narrow down the search for John Deere home decor. Now, get out there and show your Deere pride!
If you enjoyed this post or want to read others, feel free to connect with us on Facebook, or Twitter !
You might also like: