The John Deere model 55 combine was John Deere's first self-propelled combine and is still a favorite within the antique equipment community. In this post, we'll explore a brief history of this iconic piece of equipment and take a closer look at how its creation impacted the development of further combine models and technology in decades to come.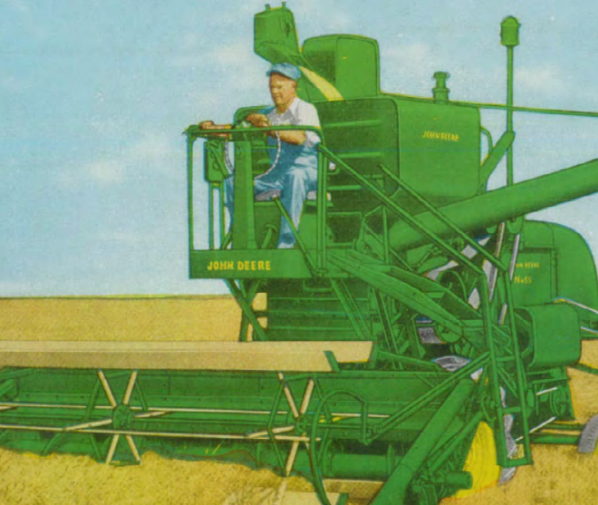 A Brief History of the John Deere 55 Combine
The introduction of self-propelled combines dates back to shortly after World War II. At the time, the War Production Board regulated the production and allocation of materials across the United States, including agricultural equipment.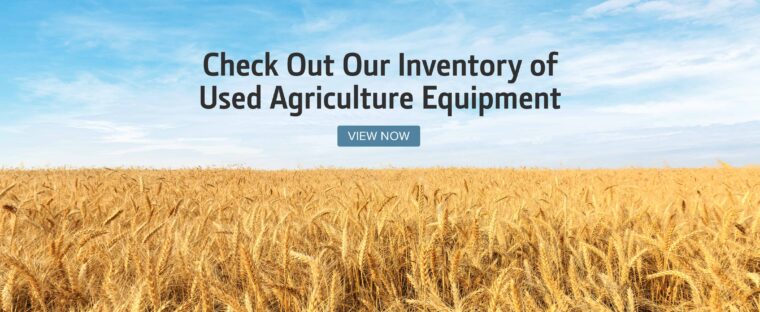 In 1944, Massey-Harris, a Canadian-based manufacturer, introduced the "Massey-Harris Brigade," which was the name given to their fleet of 500 self-propelled combines, the first of their kind. These machines were found across the fields of the U.S. in 1944.
By 1946, John Deere had entered the self-propelled combine harvester conversation with the debut of its model 55 combine. The John Deere 55 combine made a splash in the marketplace as it was the first to feature an operating station at the top and center position, with the grain tank and engine located behind. This provided the machine with improved balance while being quieter during operation. The John Deere 55's selective ground speed control permitted the operator to travel up to speeds of 9.5 miles per hour.
The original John Deere 55 combine was used as a baseline for John Deere's production of more than 80,000 more units in the following two decades.
How the John Deere 55 Combine Fits Into John Deere's Combine History
The model 55 is just one model that contributes to John Deere's extensive combine history. The first combine was introduced back in 1927, and models have evolved extensively since then. As of the 2023 model year, John Deere combines now boast a range of cutting-edge precision ag technologies, including John Deere Operations Center, JDLink™ Connectivity, precision guidance systems, and John Deere Connected Support™. John Deere continues to strive to be at the forefront of agricultural technology with each new piece of equipment it creates, just as it did with the then-cutting-edge John Deere 55 combine.
Final Thoughts on the John Deere 55 Combine
The John Deere 55 combine is an iconic combine model which not only paved the way for future combine technology advances but also propelled John Deere into the forefront of agricultural equipment development. Ever since its creation, John Deere has continued to innovate and expand on its rich history of ingenuity in both design and technology, two qualities abundantly apparent in modern John Deere models.
 To learn more about John Deere's current or used combines, contact your local John Deere dealer today.
If you enjoyed this post or want to read others, feel free to connect with us on Facebook, Pinterest, Twitter, or Instagram!
You might also like: