Used John Deere equipment from decades back can be found on farms and ranches across the United States. The spattering of green and yellow from coast to coast speaks to the longevity of the equipment and customers' loyalty to the brand.
The John Deere model 55 combine was the company's first self-propelled combine and is still a favorite within the antique equipment community.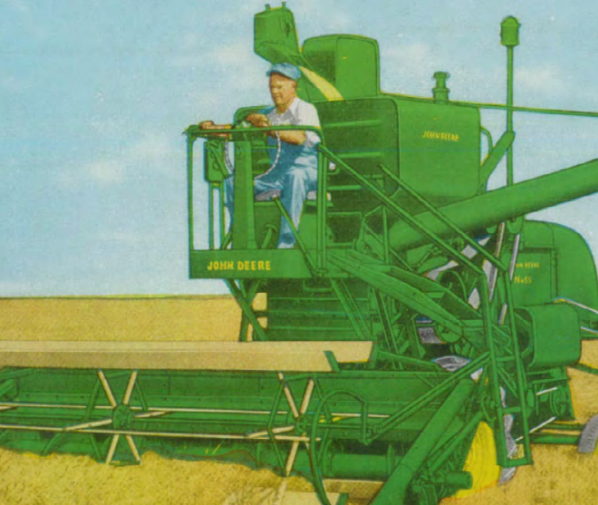 The introduction of self-propelled combines dates back to shortly after World War II. At the time, the War Production Board regulated the production and allocation of materials across the United States, including agricultural equipment.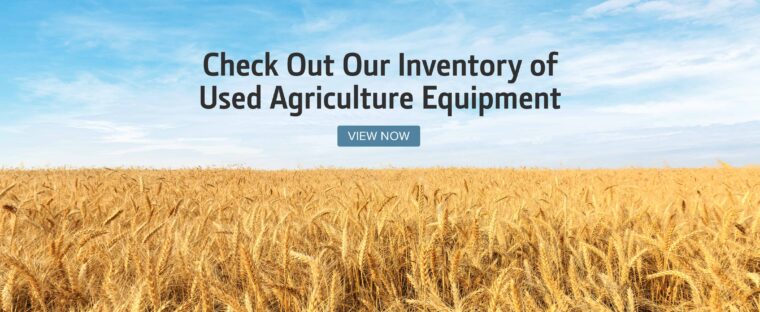 In 1944, Massey-Harris (a Canadian-based manufacturer) introduced the "Massey-Harris Brigade," which was the name given to their fleet of 500 self-propelled combines, the first of their kind. These machines were found across the fields of the U.S. in 1944.
By 1946, John Deere had entered the self-propelled combine harvester conversation with the debut of its model 55 combine. The No. 55 made a splash in the marketplace as it was the first to feature an operating station at the top and center position, with the grain tank and engine located behind. This provided the machine with improved balance while being quieter during operation. The model 55's selective ground speed control permitted the operator to travel up to speeds of 9 1/2 miles per hour.
The original model 55 was used as a baseline for Deere's production of more than 80,000 other units in the following two decades.
The model 55 is just one model that contributes to John Deere's comprehensive combine history. The first combine was introduced back in 1927, and models have evolved extensively since then. 2017 John Deere combines are now Bluetooth compatible and include a number of other advanced comfort and operational features.
For answers to questions relating to current or used combines, contact your local John Deere dealer today.
If you enjoyed this post or want to read others, feel free to connect with us on Facebook, Twitter or Google+!
You might also like: