First introduced in 1997, the John Deere CTS Combine was designed to blend a cylinder/concave with tine separators to handle any number of challenges that may arise during the harvest season. When developed, this system provided superior crop handling performance, higher levels of productivity, and excellent quality of harvested grains.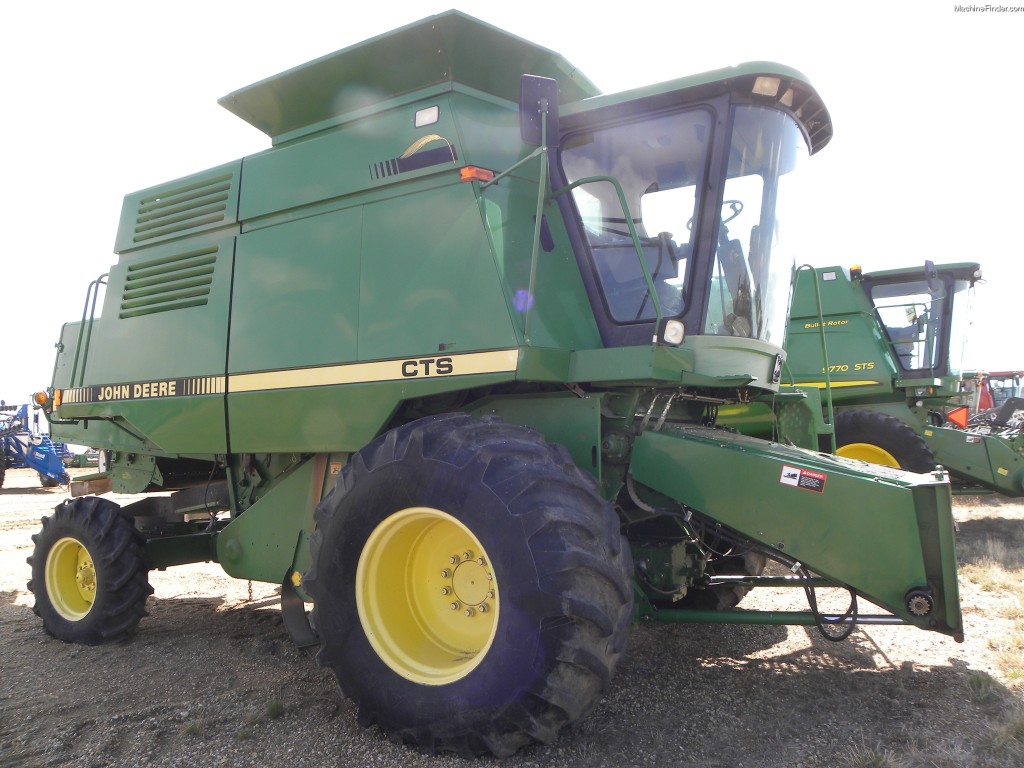 Ready to experience the power and precision of John Deere machinery? Contact us today!
What Does the CTS Stand for in "John Deere CTS Combine"?
As with any piece of John Deere equipment, the CTS Combine helps farmers get the most out of the time they spend working on their land – but what is 'CTS'? This acronym stands for 'cylinder tine separator,' as the machine uses a conventional cylinder and concave for primary threshing before dumping the grain into a rotor time separator.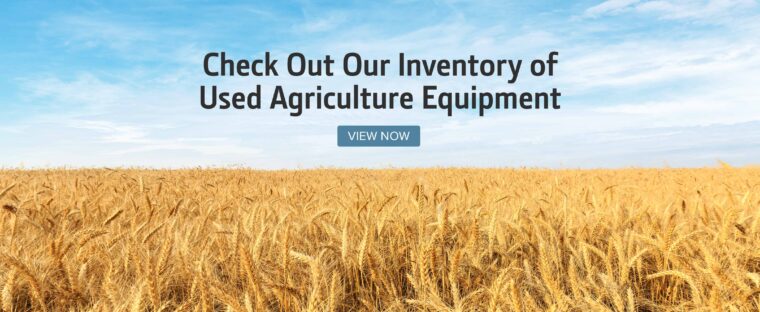 John Deere CTS Features & Specs
The qualities of the CTS combine design have helped maintain its place as a popular piece of harvesting equipment even decades after its birth. Let's take a look at some of the individual features that make this one of the favorite models of the past within the harvesting community.
1) Posi-Torq Cylinder Drive
This unit was designed to be torque-sensing with the ability to transmit power without belt slippage. The result: Better use of available engine horsepower and increased belt life for fewer maintenance costs.
2) Cab
Operator comfort and convenience are important factors for anyone looking to invest in a used combine. The CTS combine's cab is Sound-Gard-styled for a quiet, clean, and comfortable operator's environment.
3) Cylinder Speed and Concave Space Adjustment
John Deere's CTS combines were designed to allow cylinder speed and concave opening adjustments to be made from within the cab. This provides easy, on-the-go fine-tuning for maximum threshing capacity throughout the duration of the job at hand.
4) 78-inch Long Feederhouse
Available in base equipment, the long length and orientation of the feederhouse aboard the CTS combine provide excellent header visibility so the operator has a full view of the header and its height-of-cut.
5) Feederhouse Reverser
Within the cab, operators can also reverse both the feederhouse and the header to remove plugs and reduce downtime. Reversing can be done by shutting off the header drive, depressing the floor-mounted foot pedal, and re-engaging the header drive.
6) Large 26-inch Diameter Cylinder with 116 Degree Wrap Concave
These features promote gentle threshing and separation for high-quality grain. Fourteen bars provide a long 116-degree wrap around the 26-inch diameter cylinder.
7) Quadra-Flo Cleaning System
The Quadra-Flo cleaning system was made up of four elements at the time of the CTS' release:
Precleaner
Chaffer
Sieve
Dual-Flo cleaning fans
With each of these elements combined, operators can enjoy a high capacity cleaning even when working on tough-to-manage sidehill terrain.
8) Elevator Chain Adjustment
Chain adjustments can be made quickly via two draw bolts located at ground level. A hinged door allows complete and convenient grain cleanout, increasing operator convenience and reduced service time.
9) Slide Away Chopper with Wide Spread Deflector Vanes
This feature allows operators to spread material over a wide area, so they can cover the widest header equipment offered by John Deere.
10) Tine Separation
Two dynamically balanced tine separators rotate in opposite directions, dividing and conveying the material forward as it comes off the winged beaters. The "pull and release" action paired with "combing" provides maximum separation of grain from the heavy mat of crop material.
11) Closed Unloading System
This system allows operators to unload at any position, letting them top off a truck without having to move the combine from its current spot.
12) Large Grain Tank
The CTS combine features a large grain tank (204 bushels) and a fast unloading system for premium productivity levels. A warning buzzer and light on the overhead display panel alert the operator when it's time to unload. The tank has minimal flat ledges and surfaces to hold grain for easier cleanout.
13) High Unloading Rate
The John Deere CTS Combine hosts a 1.8 bushels per second unloading rate, meaning less time is spent during each round of unloading.
14) John Deere Designed and Built Engine
The CTS' 7.6 L (466 cu. In.) diesel engine delivers 235 horsepower for harvesting in even the toughest conditions. The engine is rear-mounted on all combine models to reduce noise and vibration.
15) Fast and Easy Daily Maintenance
Large side shields open wide for easy access to service items with gas-charged struts that are used for easy lifting. The rear-mounted engine provides easy access to service points such as:
Air filter
Oil filter
Diesel fuel filter and pump
Engine crankcase oil level
Air conditioning compressor
Alternator and batteries
Hydraulic reservoir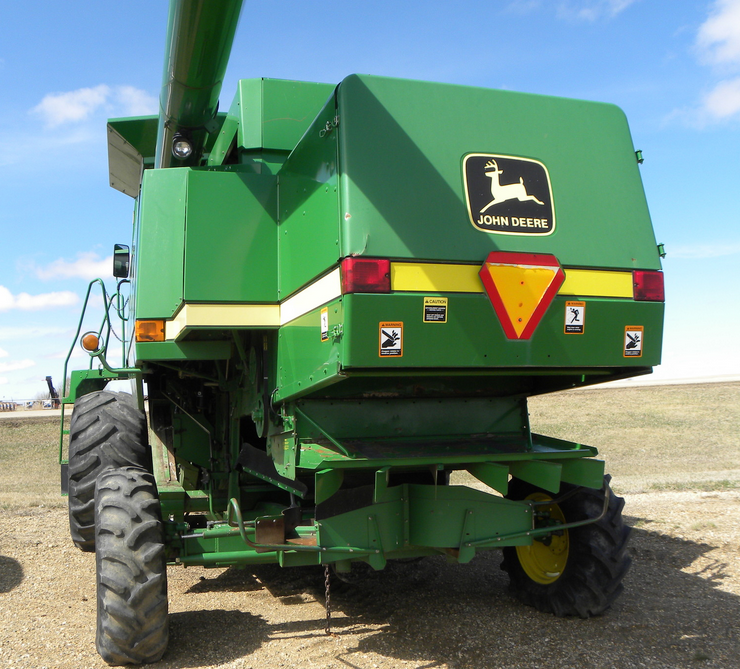 If you have any questions about the John Deere CTS Combine, you can contact your local John Deere dealer.
If you enjoyed this post or want to read others, feel free to connect with us on Facebook, Pinterest, Twitter, or Instagram!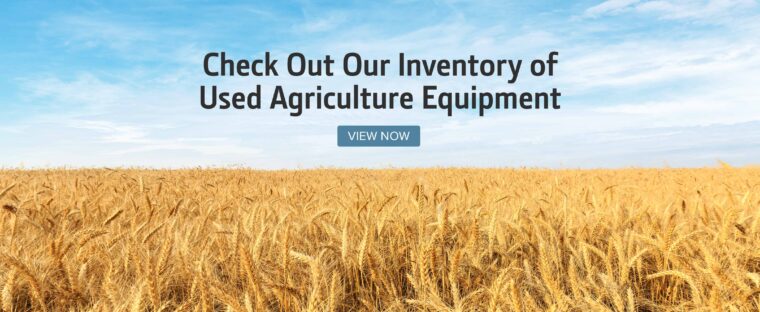 You might also like: