The John Deere Operations Center and the connected mobile apps are an online set of tools that help you see what's actually happening on your farm. With this, you can learn from your performance over time, collaborate with your trusted advisors and direct your field work with precision.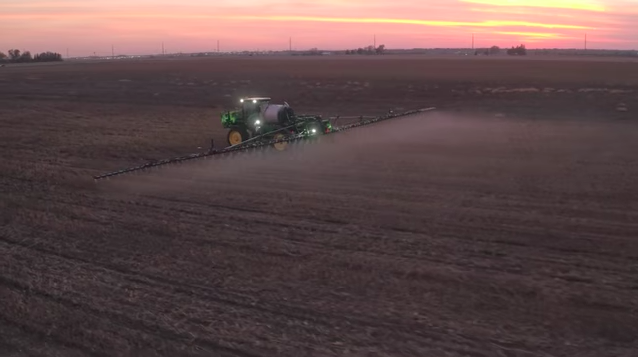 In the video below, we will help you better collaborate with trusted advisors and connect with other software systems for better insights. Learn how to pinpoint any increasing operational costs and yields.
https://www.youtube.com/watch?v=R7C4qyt6egk
Gain Insights: John Deere Operations Center is open – meaning you decide who you connect with and how you use your data. It's important because a fresh set of eyes can help you gain new insights and solve unique challenges. This is the reason you rely on your expert network of John Deere dealers and consultants for recommendations, isn't it?
Secure & Automatic Sharing: Set simple permissions to securely and automatically share your farm information. No more time-consuming and old school data transfer methods like email or even USB. Faster machine support, agronomic analysis, and advanced prescriptions are just a few of the benefits that you can realize through data sharing partnerships with your advisors in the Operations settings.
Custom Options: Do you ever have custom work done for you? With your permission, your service provider can use prescriptions from your organization and send back documented results. The information will then show up in your field history as if you did the job yourself. If for some reason John Deere Operations Center doesn't happen to meet all of your data needs, you can customize your toolbox with connected software tools provided by other companies because it's an open system.
All-In-One Solution: The best part? All of this is available to you in one solution. You can now manage all of your data in one simple and intuitive place. John Deere dealers are excellent resources to figure out which connected software tools make sense for your options. You can also find other tools that are connected with Operations Center by clicking on the "More Tools" item within your tools menu.
Remember, in order to get the most from John Deere Operations Center and other connected mobile apps, your farm equipment should be set up with JDLink Connect. This will create a wireless data pipeline so that you can better understand what's happening on your field. By having the most up-to-date information about your farm, you'll be able to make better business decisions.
If you enjoyed this post or want to read others, feel free to connect with us on Facebook, Twitter or Google+.
Related Articles
Be sure to check out some of these related articles:
You might also like: