The equipment John Deere produces plays a role in feeding and clothing the world's ever-expanding population. At the heart of the equipment production process is John Deere factories and their employees.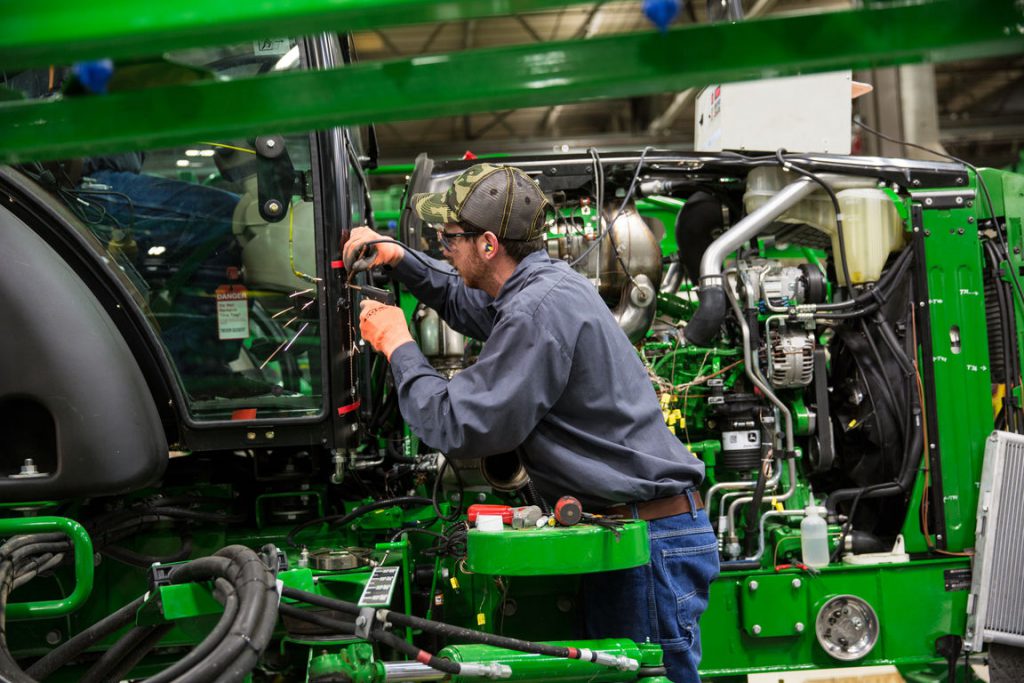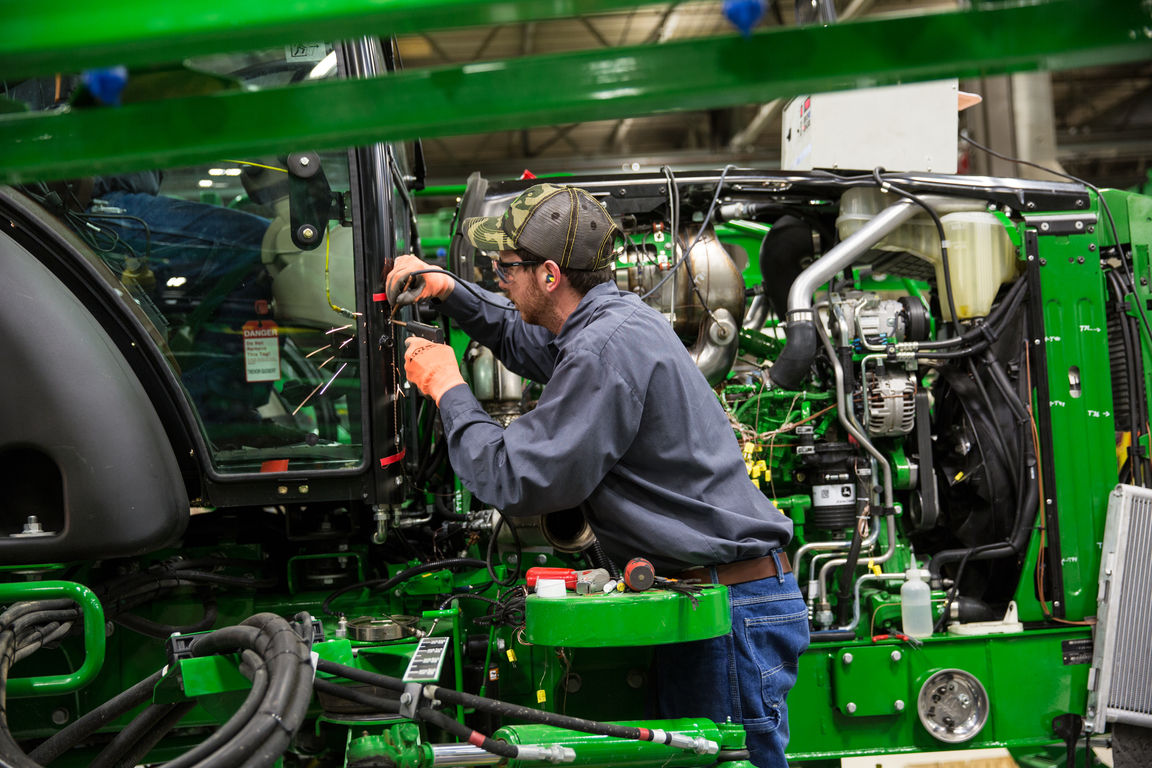 Let's take a closer look at one of John Deere's many factory locations – John Deere Des Moines Works.
Early Des Moines Works History
1941
The story of what John Deere does today begins during World War II, when the government constructed the Des Moines Ordnance Plant. The plant operated throughout the war until 1945, and during that time, the plant made billions of rounds of machine gun ammunition.
1947
When the war concluded, John Deere purchased the industrial area of the plant, including 590 acres of land and 37 acres of building space.
1948
In April of 1948, the first machine (a 226 corn picker) rolled off the new factory's assembly line. The factory employed 570 people when the picker rolled off the line. Today, that number has nearly quadrupled, up to around 2,000 people.
The Des Moines Works factory now produces self-propelled sprayers, cotton pickers, tillage equipment, and grain drills. Let's take a look inside the factory and discover how some of this equipment is made.
Vision
John Deere equipment engineers are always looking for new ways to meet evolving needs via product design. State-of-the-art computer design capabilities allow the engineers to put their imaginations to the test to find fresh ways to meet changing field needs with designs that allow for efficient and quality-focused manufacturing.
Production
Building the products that meet customer needs begins with quality raw materials. High-quality steel is typically cut and shaped using laser technology. Then, welders and robotic devices work together to create individual components. From there, the components enter a wash system to prepare to be painted.
Welded steel forms the foundation for Deere's cotton harvesters and sprayers. From there, sub-assemblies are built and tested in areas that are parallel to the main assembly line before being added to the frame.
Robotic assembly allows the John Deere Des Moines Works factory to create next-generation disk series that are both larger and heavier than those made in the past. Assembly teams work throughout the process to conduct tests and ensure John Deere quality standards are being met.
Customizable and flexible manufacturing processes allow multiple product configurations to be created in the same assembly line.
Final Stages
During the final stage, each vehicle is started and run as multi-point checks are made to ensure safe operation. Cotton picker ground velocity and picker speed are synchronized during this stage. Each piece of equipment is run through an extreme battery of tests that subject the equipment to real field conditions.
John Deere Des Moines Works is just one of the many factory locations that produce the Deere equipment that's used today.
If you enjoyed this post or want to read others, feel free to connect with us on Facebook, Twitter or Google+!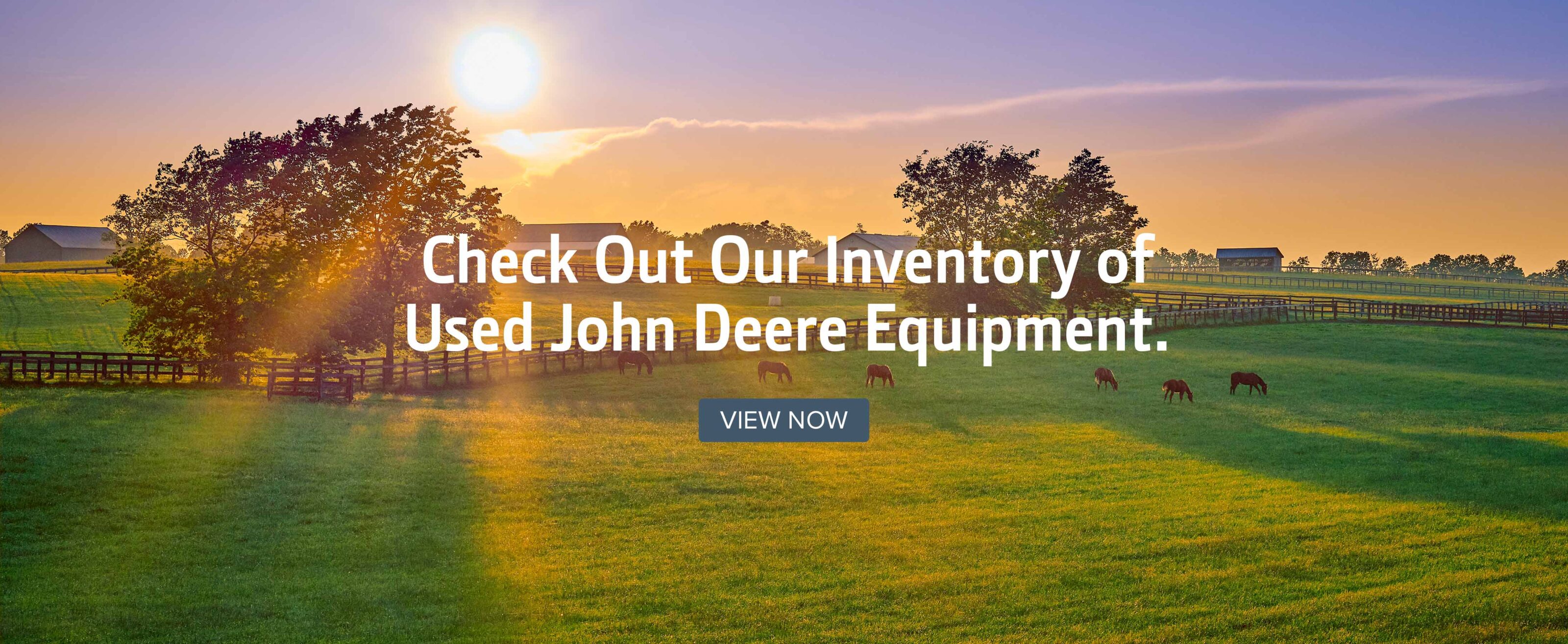 You might also like: