What is Precision Agriculture?
Precision agriculture connects people, equipment, and technology in an effort to improve overall efficiency on the farm. With precision agriculture, producers are able to gain more access and control of data to streamline and improve processes from field preparation to the harvest season, and back again.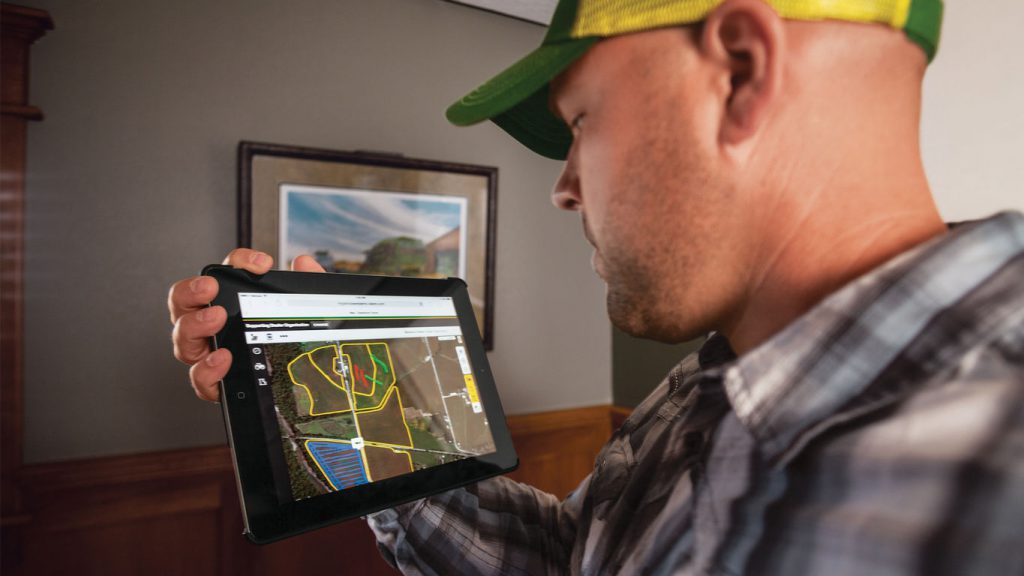 John Deere offers a number of precision ag products to support the entire farming cycle. Let's take a closer look at these solutions and how they can improve performance for those that make a living on the land.
What are Some John Deere Precision Agriculture Tools? 
Some John Deere precision agriculture tools include data management, remote management, equipment guidance, variable rate application, as well as field and water management. Let's get some more information on these solutions.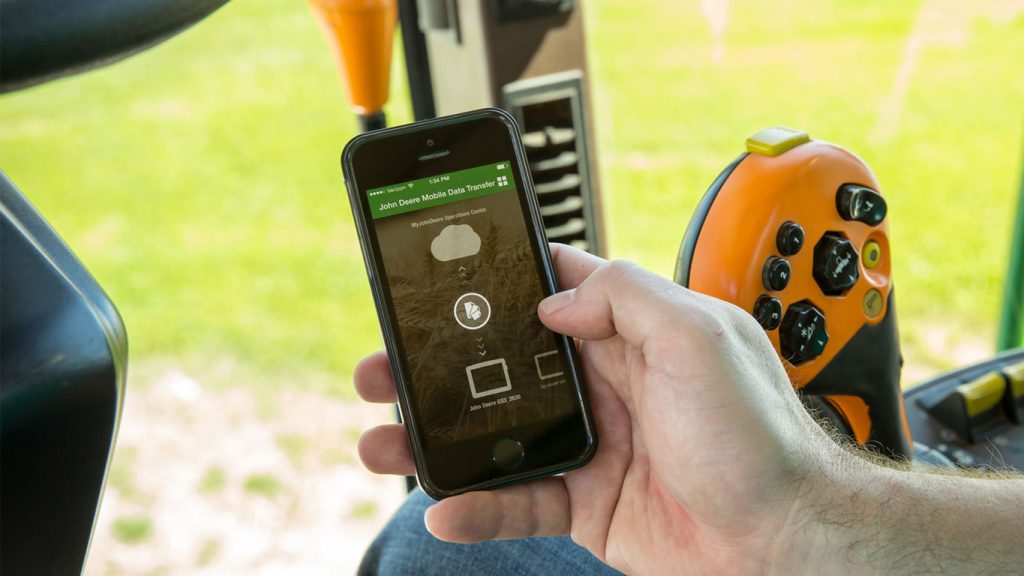 The data explosion that we've experienced in the past few decades has permeated into farming and efficiency has blossomed as a result. Without data management solutions, it can be easy to lose time in manual processes, or worse, miss out on data-informed decisions. Here are the data management solutions offered by John Deere that are designed to work quickly and deliver results fast:
JDLink™
Operations Center
Mobile Data Transfer
APEX™
John Deere Mobile Farm Manager
Connect Mobile
Harvest Mobile
Yield Documentation, Specialty Crops
John Deere HarvestLab™
Harvest Identification, Cotton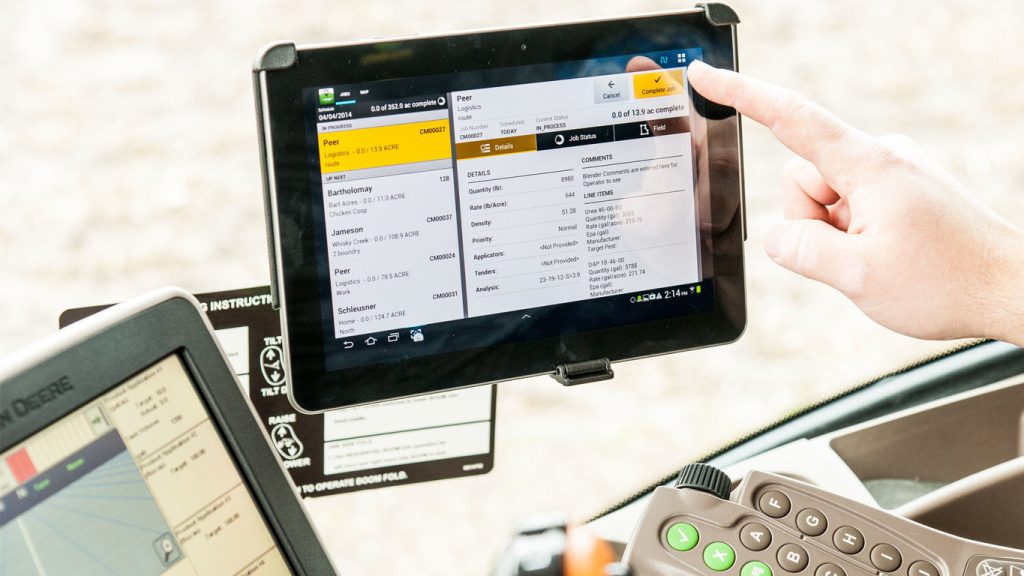 Whether you're with the family on a ski trip, on the beach relaxing, or anywhere else away from your farm, it's important that processes keep moving. With Deere's remote management solutions, you can send work orders, access and analyze reports, and track equipment/usage from anywhere with a wireless connection. Take a look at AgLogic™ if you want to stay productive while on the move.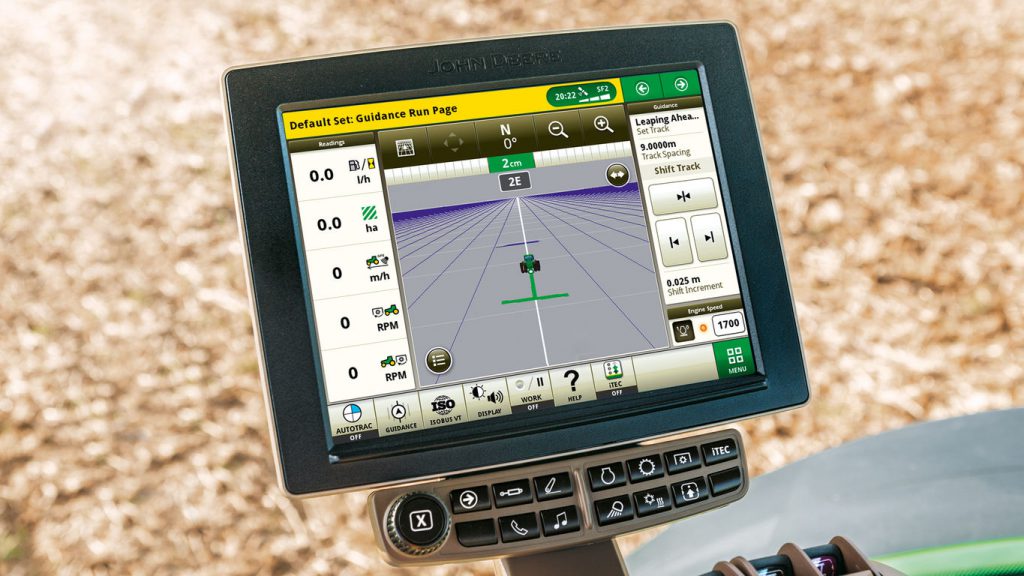 Missing spots on the field or going over certain areas more than once can cost you valuable time and money. With John Deere's hands-free machine-steering and guidance technology, you'll have to worry a whole lot less about missing keeping the equipment in its lane. Here are some of the machine guidance solutions that John Deere offers:
StarFire™ 6000
RTK Radio 450
RTK Radio 900
Mobile RTK
AutoTrac™
AutoTrac™ Controller
AutoTrac™ Universal
AutoTrac™ RowSense™ – Combine
AutoTrac™ RowSense™ – Sprayer
AutoTrac™ Vision
4640 Display
Gen 4 Monitor
GreenStar™ 3 2630
GreenStar™ 2 1800
Gen 4 CommandCenter
Machine Sync
Active Fill Control
Active Implement Guidance
iTEC™ Pro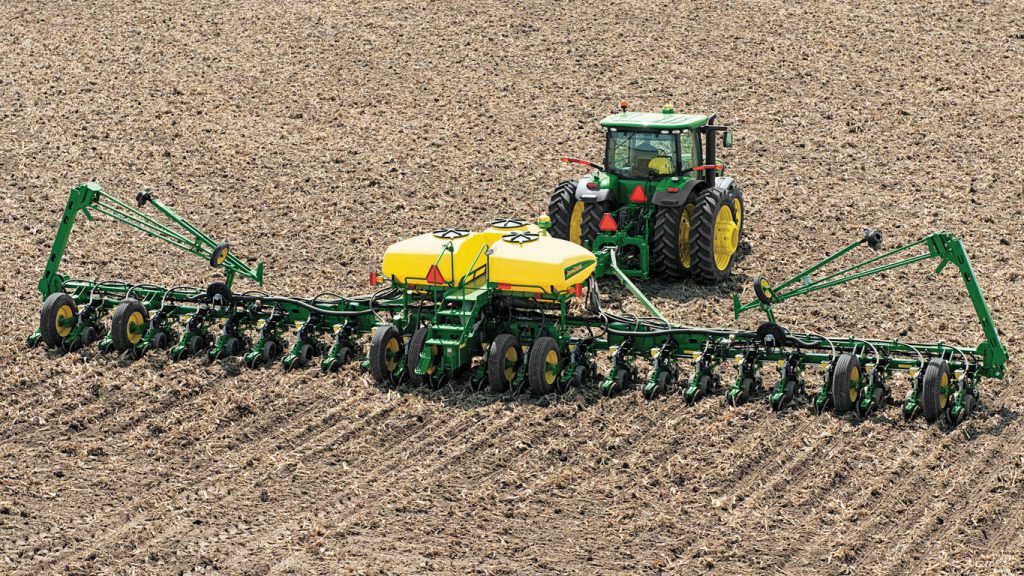 The seed and chemicals needed to maintain a large-scale operation are not cheap. Therefore, it's important that they are placed with precision, and only in the spots where they're needed most. John Deere offers variable rate application products that are designed to save resources (and as a result, money). Here are a few:
John Deere Section Control
John Deere Rate Controller 2000
Raven AccuFlow™ Vortex
Raven Sidekick Pro™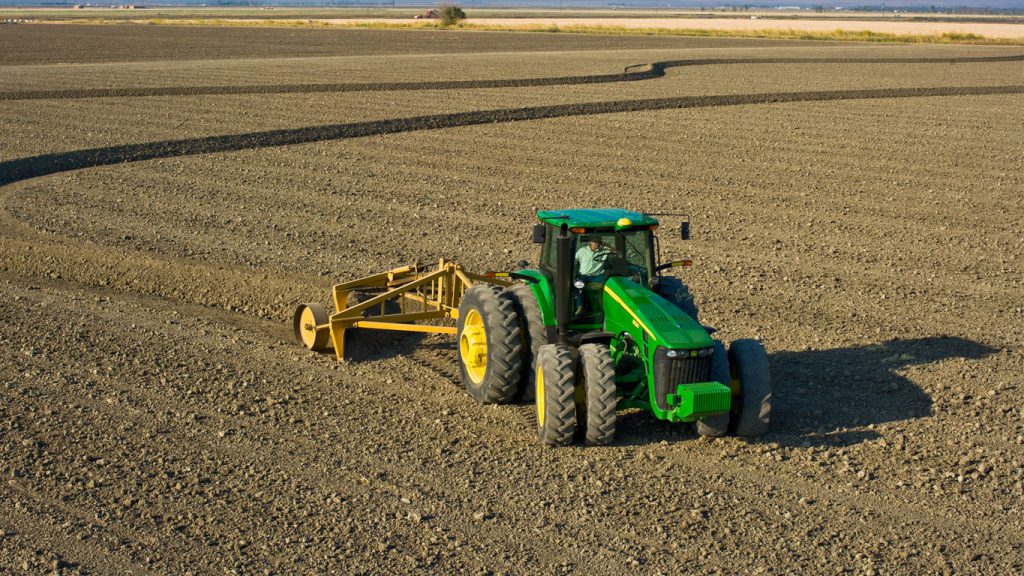 Natural resources, whether they be water or soil, are precious and it's important to conserve as much as possible. Automating watering and soil process is an important step in doing so. Employing John Deere field and water management solutions will reduce waste and help you save on labor costs. Here are some of Deere's solutions:
John Deere Field Connect™
John Deere Mobile Weather
Surface Water Pro™ Plus
iGrade™
Final Thoughts
Precision agriculture is changing the way we farm. We hope this post gave you a better understanding of what precision agriculture is and the solutions that John Deere offers. If you have any questions about John Deere precision agriculture or ag equipment, contact your local John Deere dealer.
If you enjoyed this post or want to read others, feel free to connect with us on Facebook and Twitter!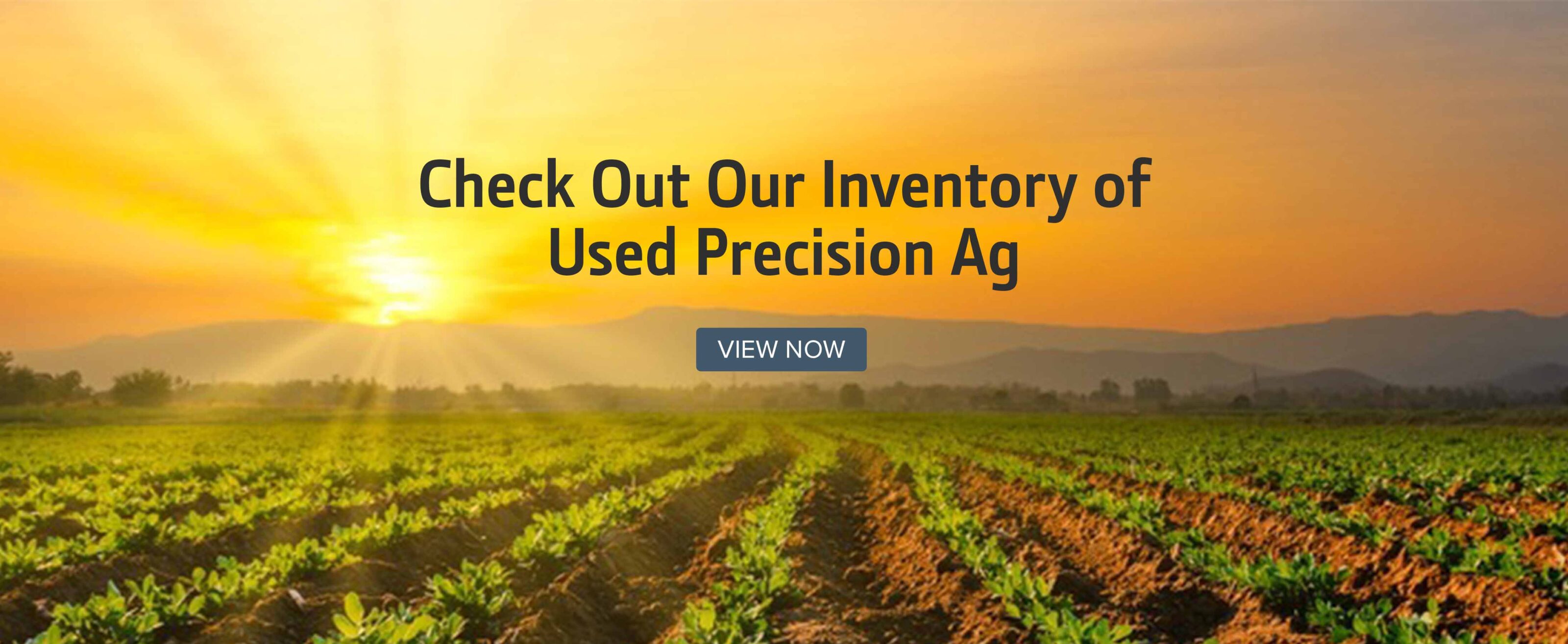 You might also like: