Those operating a John Deere F4365 nutrient applicator are likely already aware of the equipment's ability to take on large-scale fertilizer projects with relative ease. However, that hasn't stopped Deere from developing even more solutions to improve the dry fertilizer application process.
The latest in this development is the AB485 air boom, which can be easily attached for added efficiency thanks to a number of key features.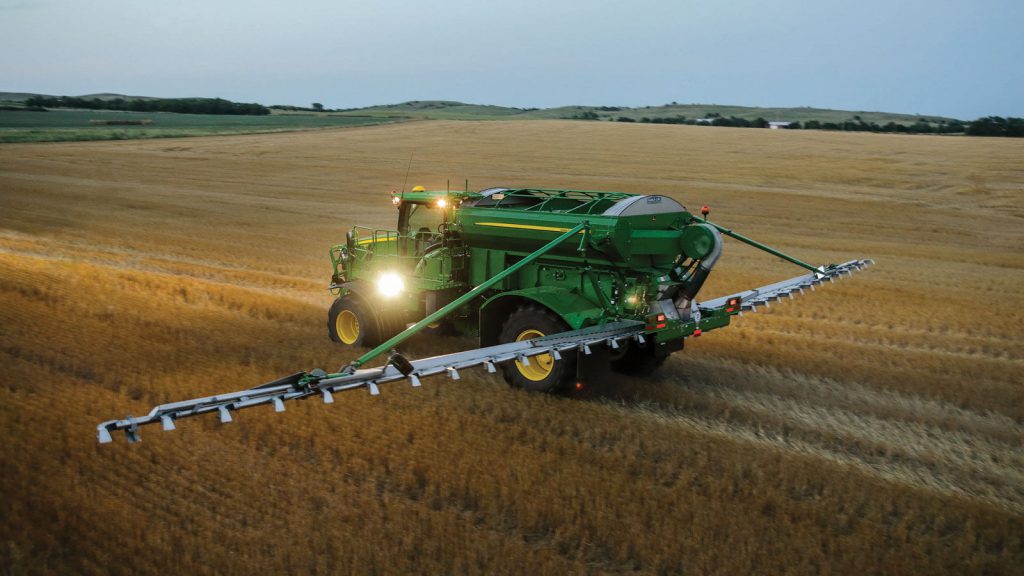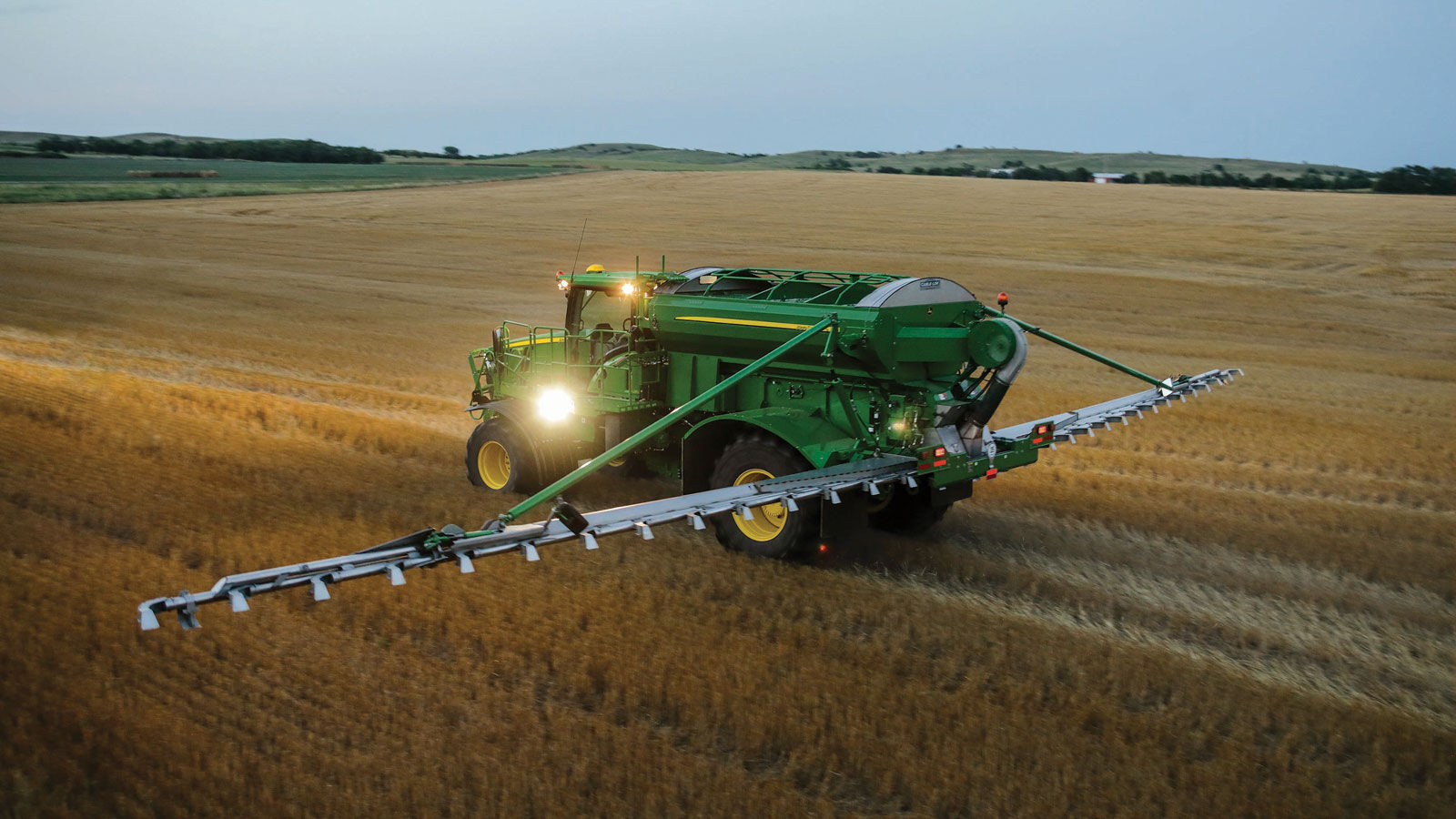 So, what exactly does the John Deere AB485 air boom have to offer customers that are looking to get even more from their F4365 nutrient applicator? Let's take a closer look at the benefits to find out more.
Durable and Efficient Design
The AB485 is made from stainless steel tubing that adds strength to the structure from end to end. The boom is powered by an air distribution system that offers the operator a solution that can apply dry fertilizer from the box, down through the tubes, and onto the ground with accuracy. John Deere AutoTrac™ and Section Control that's divided into two different halves allow for even more accurate placement of fertilizer.
Wide Reach at High Speeds
Producers can only cover so much ground in a day when it comes time to apply dry fertilizer, which places a premium on boom width and application speed. With the John Deere AB485, operators have the ability to accurately place fertilizer at speeds up to 30 mph with a boom that extends 70 feet out. The AB485 has a maximum rate up to 1,200 lbs. per acre at 10 mph.
High-Capacity Dry Box and Dual-Bin Configuration
High-speed application rates across a wide plane can only be achieved with high capacity. The John Deere AB485 has a 300-cubic foot capacity and a dual-bin configuration, which means operators can apply up to two products at variable rates. This will reduce gaps in fertilizer placement and reduce overall costs thanks to limited waste.
Final Thoughts
The AB485 air boom comes factory-installed on model year 2018 F4365 nutrient applicators. Watch the video below for even more information about the AB485 and its capabilities.
If you have any questions about the John Deere AB485 air boom or other nutrient application options, contact your local John Deere dealer today.
If you enjoyed this post or want to read others, feel free to connect with us on Facebook, Twitter or Google+!
You might also like: