If you need a drawn planter, there are several options on the market from John Deere. One option you may want to consider is the John Deere 1795, a model with several features to accommodate a wide array of conditions. This model has the SeedStar™ 2 Monitoring System, Easy Adjust row cleaners, and custom seed rates, among its many features.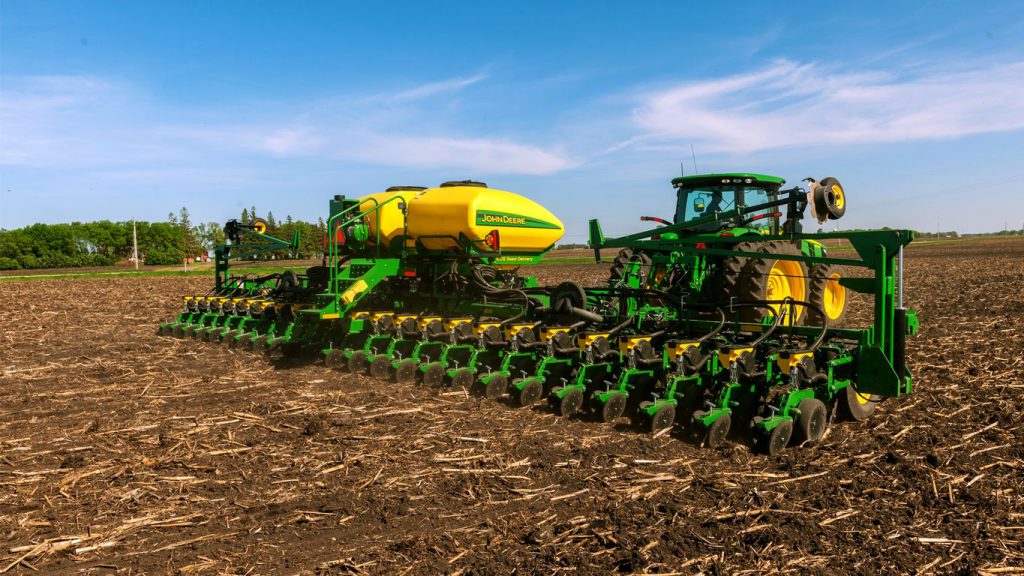 Let's take a look at some of the other highlights of the John Deere 1795 and how it can help you out in the field.
ExactEmerge Row Units
With ExactEmerge™ row units, each cartridge comes with a sensor that helps deliver more seeds per second. This means more productivity and efficiency during the workday.
SeedStar 2 Monitoring System
The SeedStar 2 Monitoring System is a seed population monitor that works with the GreenStar™ family of displays. Everything from coverage maps to field documentation can be viewed all on one display. SeedStar 2 also utilizes an intuitive icon and folder-based operator interface for ease of use. It monitors features such as row failure, row population, fertilizer pressure and vacuum level.
Pneumatic Closing Wheels
The pneumatic closing wheels can be adjusted to 25 different positions using the GreenStar 3 2630 Display. The system is set up with two sections – the outer wings and center frame. This provides up to 76 percent more consistent force applied at the closing wheel. By consistently applying the correct force at the seed trench, operators can support improved emergence. Even emergence can have an impact on potential yield.
John Deere Connect Mobile
Connect Mobile is specifically designed to document and display the row-by-row performance of the John Deere 1795. It has an easy-to-use interface that provides information on actual population, target population, singulation, applied downforce, and several other factors as operators work.
Vacuum Automation
Operators can easily set the desired vacuum level of the John Deere 1795 and let the monitor do the rest of the work adjusting the hydraulic flow. Previously, the vacuum level would need to be maintained by manually adjusting the hydraulic flow through each selective control valve.
RowCommand
RowCommand™ helps operators manage seed output, reduce yield drag and improve harvest capabilities on ProShaft™ driven row-units. This gives users more control over input costs and overall productivity on the job.
If you have any questions on John Deere 1795 or any of its features, contact your local John Deere dealer.
If you enjoyed this post or want to read others, feel free to connect with us on Facebook, Twitter or Google+!
You might also like: