This year's Golf Industry Show took place in San Antonio, Texas, between February 3 and 8 at the Henry B. Gonzalez Convention Center, and John Deere participated in the event. Located at Booth 2077, Deere had a wide array of golf course maintenance equipment to showcase to attendees.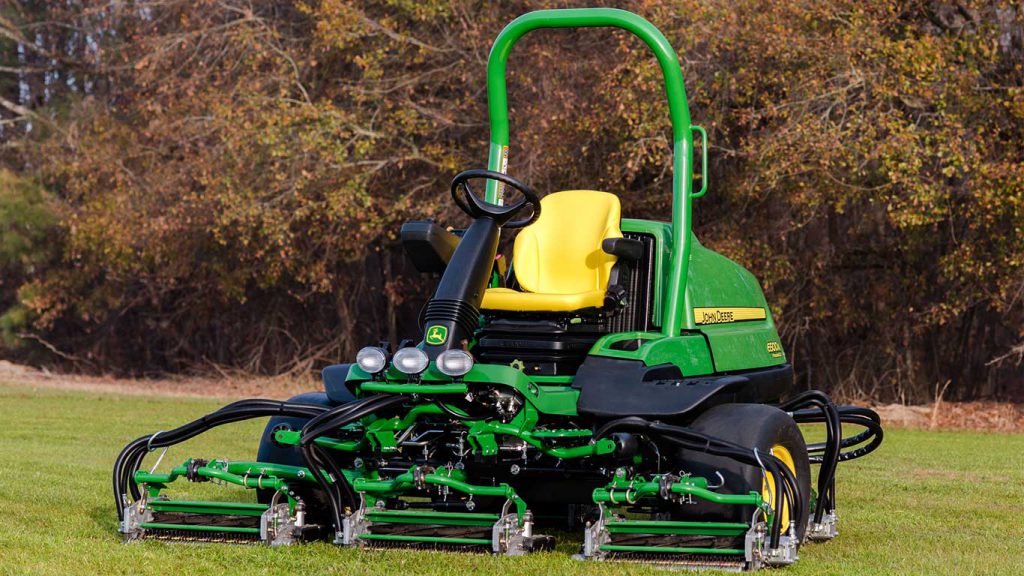 Let's take a look at some of the highlights that were featured at the booth.
The new 6500A from John Deere was on display. It is the latest in the lineup of precision mowers for those who want to get the right cut every time. The 6500A is also specifically designed to take on a wide range of terrain, making it perfect for fairway use. It also has hydraulic drive and a 24.7 horsepower engine for ease of use out on the course. The 6500A comes with load match, tech control display, and five cutting units.
The GPS Precision Sprayer was also on hand for those who are interested in exploring the latest in Deere's line of efficient, easy-to-use sprayers. Chemical use and cost are reduced when using this machine due to its precision and accuracy. The sprayer also electronically documents every spraying event, giving users insight into how much ground they are covering out on the course.
The booth featured several photos of Deere equipment on Hawaiian golf courses, giving attendees an idea of what these machines look like in action. Deere also has dealers located in Hawaii, meaning it's easy to get a hold of these products for use on the islands.
Attendees learned more about the partnership between Deere and OnLink. OnLink is a platform that harnesses machine data and delivers it straight to the operator to give him or her a better idea of how efficient their equipment is working out on the course.
Each year, hundreds of exhibitors come together at the GIS, which spans thousands of square feet of exhibit space. Educational sessions are also held at the event, with topics spanning from turfgrass microbiology to low maintenance roughs. Next year's trade show will be held in San Diego, California at the San Diego Convention Center from February 2 through February 7.
For information on any of the equipment exhibited at this year's GIS Show, contact your local John Deere dealer.
If you enjoyed this post or want to read others, feel free to connect with us on Facebook, Pinterest, or Twitter!
You might also like: