The threshing elements and concaves are some of the hardest working elements in your combine. That being said, it's essential to perform routine maintenance on these parts and measure wear when possible to keep everything running smoothly. Doing so can ensure that the harvesting season is as fruitful and successful as you need it to be.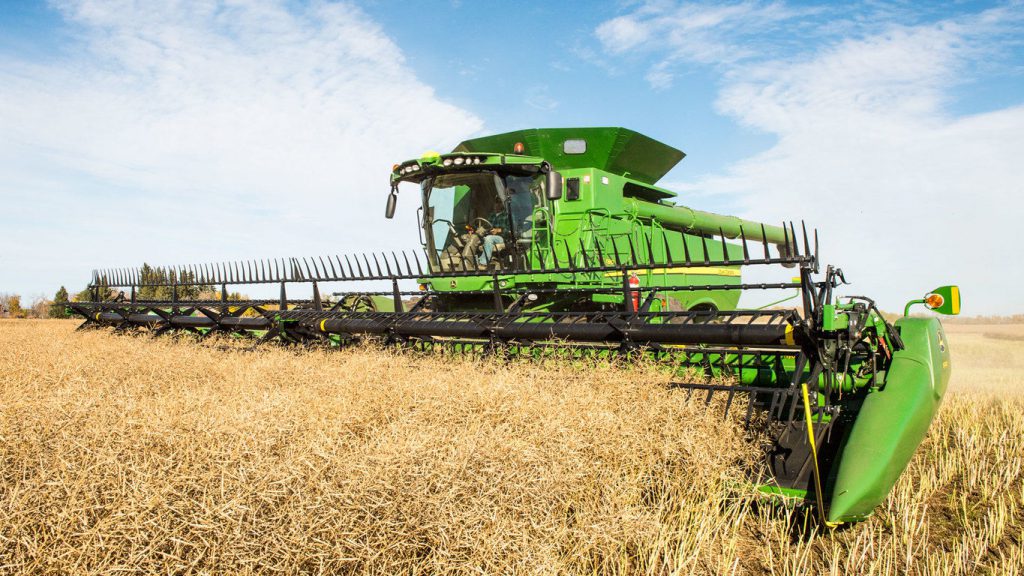 Let's take a look at some tips for measuring wear on your combine threshing and separating parts.
Check the threshing element with the combine clearance gauge from John Deere. If the tool goes over the trailing edge, the element needs to be replaced.
Check the separator tines by placing the edge of the gauge against the rotor to measure the length of each tine.
Use the corn or grain end, depending on your concave type, to measure wear.
When replacing your elements or tine, replace them in quantities of three to keep the rotor balanced.
John Deere offers small wire concaves for items, such as wheat and barley. Round bar concaves are ideal for corn and soybeans. Large wire concaves are recommended for rice, sorghum, and confection sunflowers. However, you can install concave inserts for wheat if you want to avoid changing out the concaves.
If you're replacing parts in an earlier model machine, your John Deere dealer may offer aftermarket alternatives for you to use instead.
Schedule an offseason inspection with a John Deere dealer to spot any underlying issues before harvesting season begins. This will ensure that your machinery is in working order.
John Deere combines are equipped with new advances that are specifically designed to provide the power operators are looking for in addition to the efficiency they need to take on the harvesting season. They also now come with spacious premium cabs, technology to help operators monitor the productivity of the machine, and high-performance cleaning systems.
To learn more about combine threshing, maintenance, and what these machines have to offer, you can contact your local John Deere dealer and watch the video below.
If you enjoyed this post or want to read others, feel free to connect with us on Facebook, Pinterest, or Twitter!
You might also like: