When you need a chisel plow, John Deere has a wide array of options to choose from. The 610 Chisel Plow, for instance, is perfect for demanding field conditions. The 2410 Chisel Plow is perfect for customers who want a variety of ground-engaging tools.
Let's take a look at the key features of these two plows and how they help operators out in the field.
2410 Chisel Plow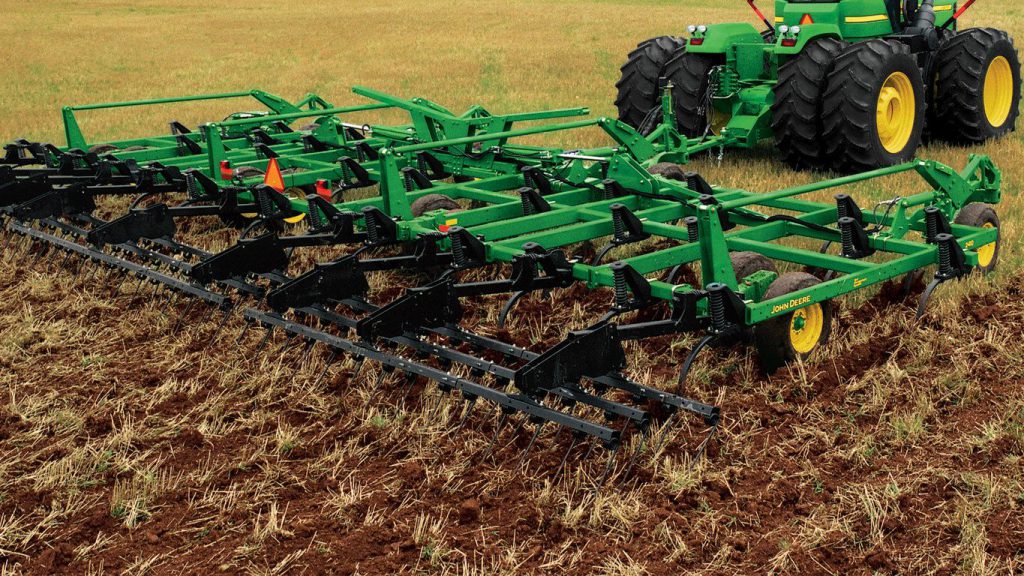 The 2410 Chisel Plow comes with a wide variety of ground engaging tools, such as sweeps, chisels, and twisted shovels. This gives the operator more opportunity to work in several different ground conditions. It has a rugged frame construction, meaning it's designed to withstand wear and tear over time. It is also specifically designed for consistent operating depth, level operation, and less frame dip. Operators have precise depth control with the 2410 Chisel Plow, which is essential for the conservation of moisture, fertilizer placement, and soil management. With AccuDepth™, adjustments can be made on the go, which increases overall productivity and efficiency throughout the workday. Finally, the 2410 Chisel Plow has Walk-Over™ Wheels, which make for a consistent working depth in uneven ground. Their staggered design provides extra room for residue flow.
610 Chisel Plow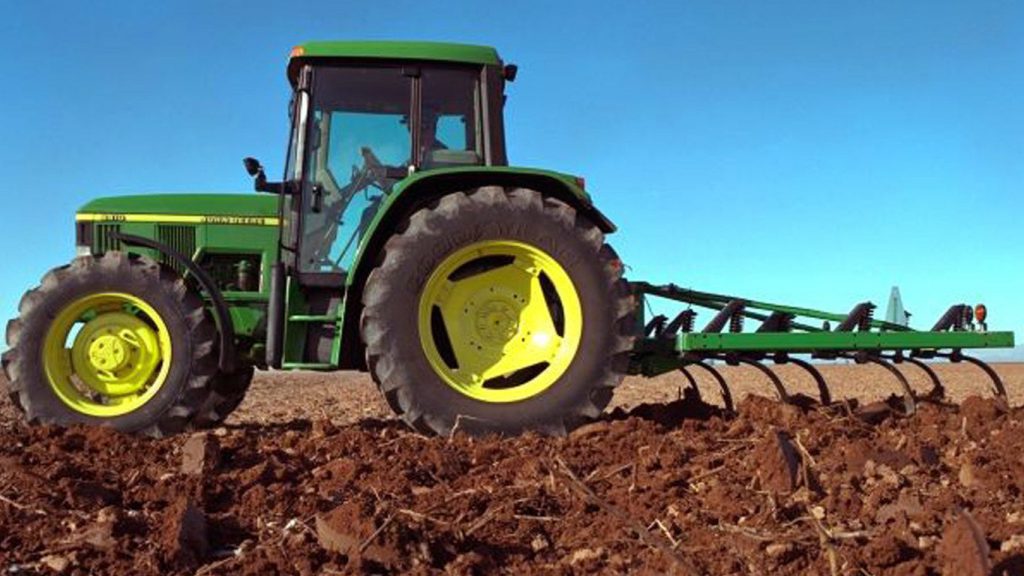 The 610 Chisel Plow from John Deere comes with implement warning lights to enable safe transport. The chisel plow itself also comes in a variety of different sizes to help match tractor horsepower with work designs. Operators can choose from rigid, TruPosition™, and Tru-Depth™ standards as well. The rigid standard is in base equipment on three-section models. The TruPosition standard is optional, and its cast pivot assembly holds the shank firm while working in the soil. The Tru-Depth standard is designed to work in rocky ground and heavy draft conditions. It has excellent clearance to handle heavy trash. Finally, the 610 Chisel Plow has a large tubular steel mainframe. The welded construction adds inner strength that can withstand twisting and pulling through demanding field conditions.
Final Thoughts
Whether you opt for the 610 Chisel Plow or the 2410 Chisel Plow, there are benefits to investing in each. Both chisel plows are extremely durable and designed to stand the test of time. They can take on a wide array of terrain conditions, and ultimately increase your productivity.
If you have any questions about these pieces of equipment, you can contact your local John Deere dealer.
If you enjoyed this post or want to read others, feel free to connect with us on Facebook, Pinterest, or Twitter!
You might also like: