This summer, there's no reason why you can't integrate a little bit of John Deere into your plans. Whether you're hitting the beach or planning to stay close to home, there are plenty of John Deere summer items made to give your kids a season to remember. Let's take a look at some of the items you can all use to enjoy your time under the sun.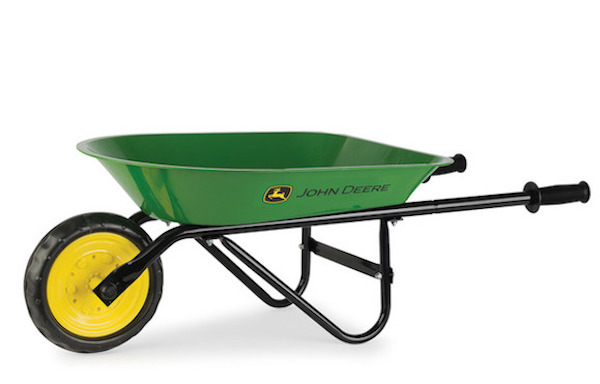 This steel wheelbarrow is a must-have for all of the tasks you need to take on around the house. It's constructed of a heavy-duty material that can take on whatever materials you need to transport around the yard.
John Deere Dual Force Ride-On Tractor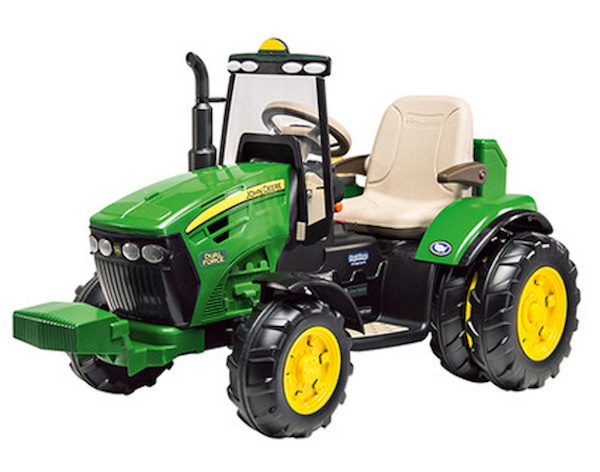 This 12-volt tractor is suitable for kids ages 3 to 7 and can hold up to 88 pounds. It can travel at two speeds – 2.25 mph and 4.5 mph – to suit children of all ages. Kids will have a blast riding this tractor out in the field.
28-inch Wagon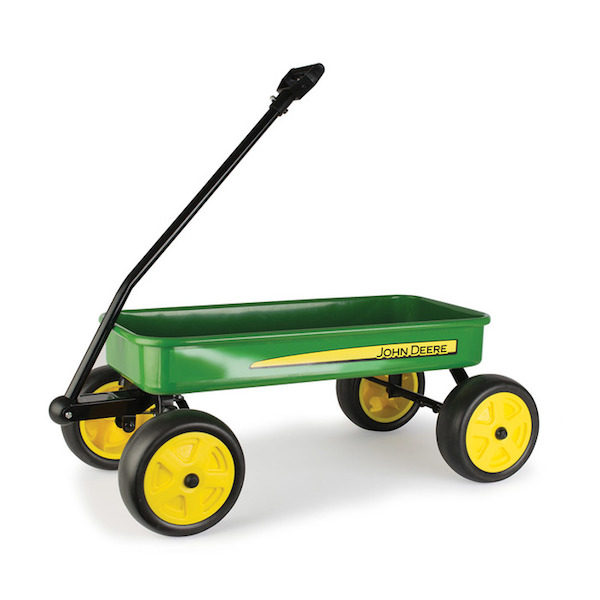 What better way to transport your little ones than in a quaint wagon? This wagon will make it a John Deere summer to remember, with a 28-inch seating area and stable steering for easy maneuverability.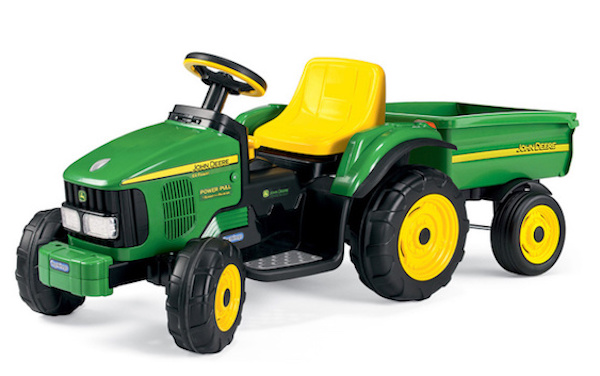 This tractor comes with a six-volt rechargeable battery and a detachable cargo trailer. It can operate at speeds up to 2.25 mph, and it can also be placed in reverse mode.
John Deere Pink Stakebed Wagon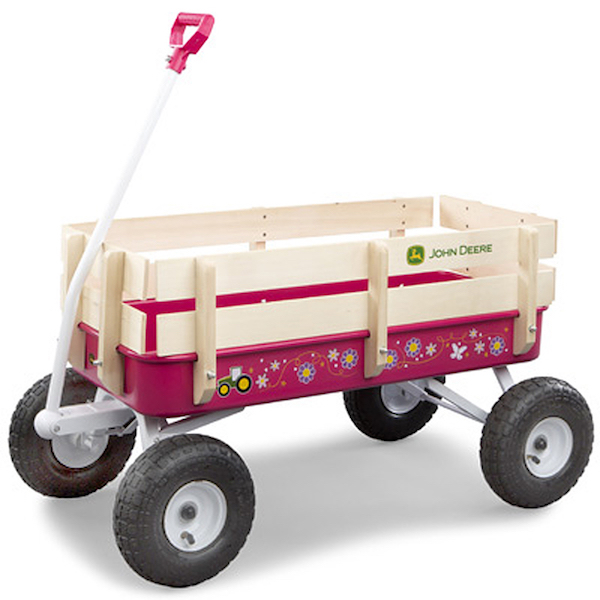 This wagon has a classic design but comes with the same rugged steel construction as the green stake wagon. It can be easily maneuvered, and its pneumatic tires make for a smooth ride.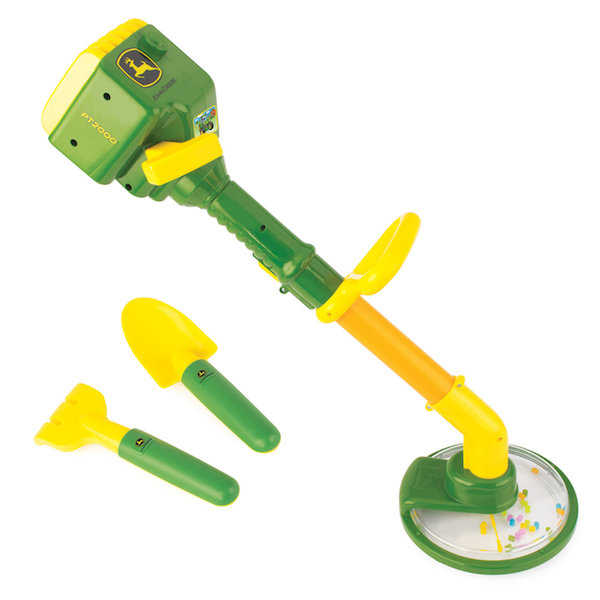 This kids lawn and garden set will make any little one feel like they're lending a helping hand around the house. It comes with a toy power weed trimmer and garden tools for a realistic feel.
EcoRigs Dump Truck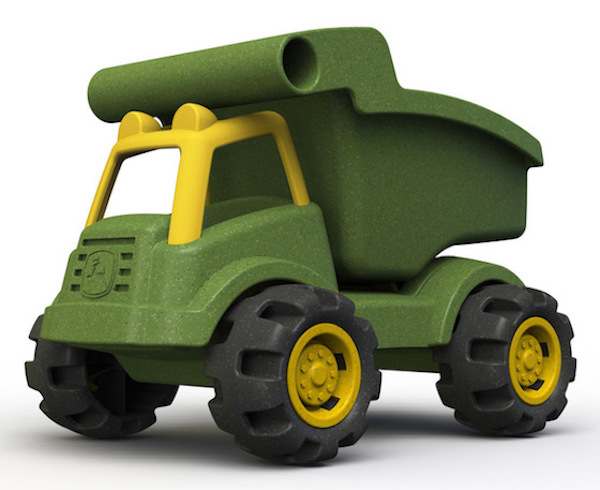 This dump truck is perfect for kids ages 2 and older. It has a chunky, durable design, a working dump bed, and an easy to grip cage.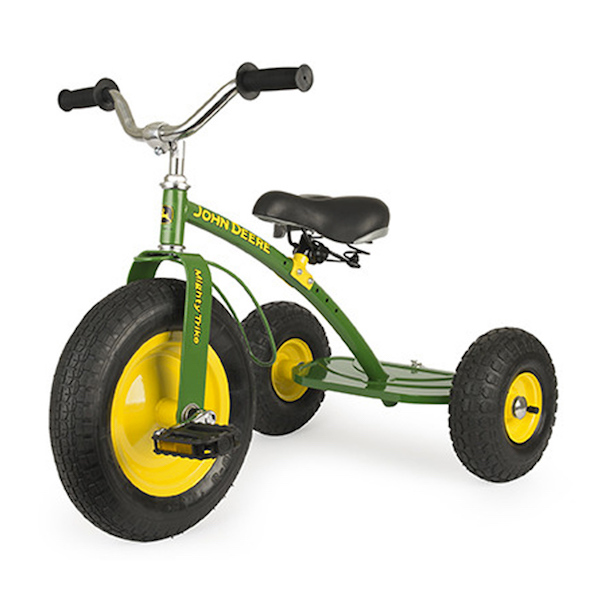 Kids ages 3 and up will enjoy the Mighty Trike, which comes with large pneumatic tires for easy riding. It also has an adjustable seat and handlebars to suit children of all sizes.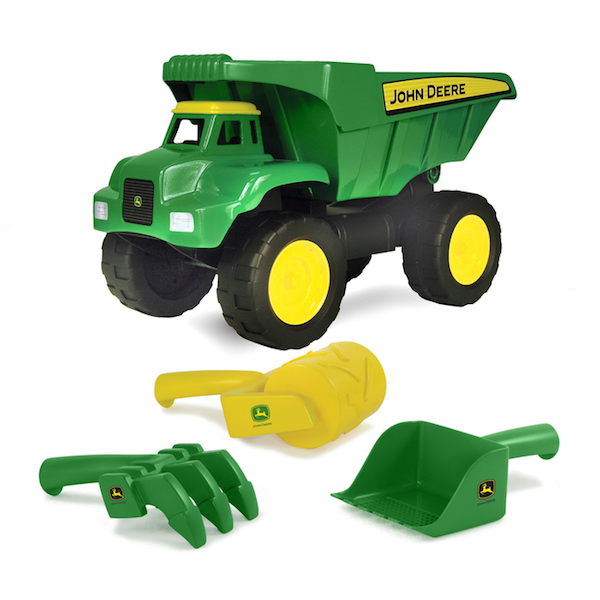 This dump truck is 15 inches long and has an easy-grip handle, meaning it's simple to tilt large loads out of the dump bed. It also comes with a scoop, hand tiller, and pattern roller.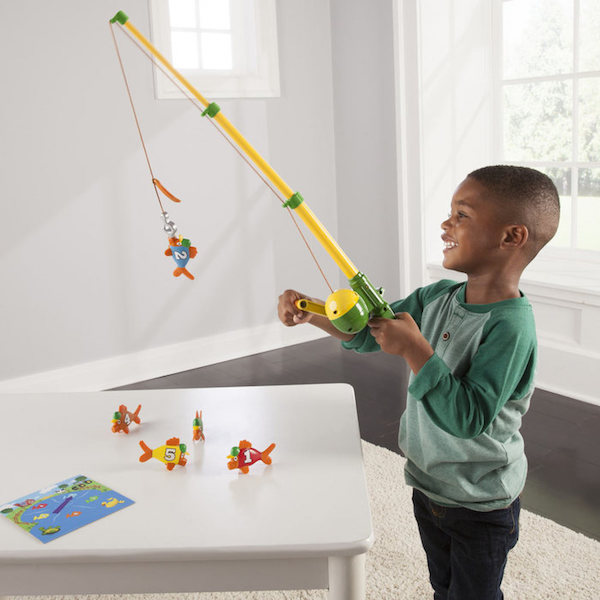 With the John Deere Fishing Pole, little ones can enjoy fishing just like mom and dad. It comes with a telescoping pole and 5 magnetic fish.  
If you enjoyed this post or want to read others, feel free to connect with us on Facebook, Pinterest, or Twitter!
You might also like: