From customers to employees, the John Deere community has proven that when things are tough, a little help can go a long way. After Hurricane Harvey impacted Houston, TX, people jumped into action in order to save lives and return life back to normal as soon as possible. While some used their John Deere equipment throughout the storm to help people within the area, others worked to ensure that people could also operate these machines once the storm had passed.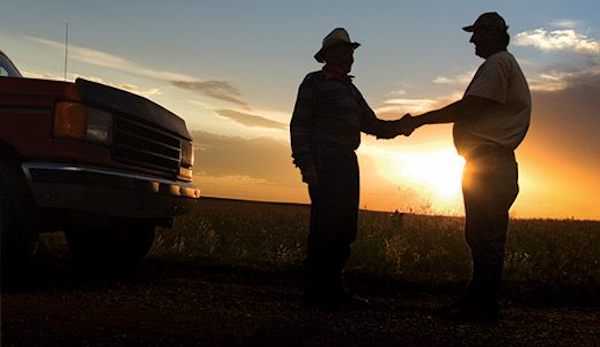 The John Deere community stepped up during this natural disaster in order to save others and keep hope alive throughout the area. Watch the videos below to learn more about these stories of bravery and commitment.
Once Hurricane Harvey began to devastate the city of Houston, Willie Rios knew that he wanted to do all that he could to help his community. Knowing that his John Deere tractor could go through anything, Willie transported more than 250 people to a community center and went the extra mile by feeding each person with the help of his parents. By taking this initiative, Willie exemplified what it truly means to be a part of the John Deere community.
Note: Tractors are not intended for transporting people in the manner illustrated within this story and is not advocated by John Deere.
Laurel Caes, Territory Sales Manager for John Deere, stayed in Houston during Hurricane Harvey in order to keep everybody at John Deere updated with what conditions were like in the city and how dealerships were being impacted. In the case of a disaster such as this one, the John Deere community acts with 24 hours in order to learn how dealers have been impacted and see what type of help they may need to get things back to normal.
The John Deere community, including customers, dealers, and employees, is a force that has showcased what it means to be humble and do what it takes to help others.
If you enjoyed this post or want to read others, feel free to connect with us on Facebook, Pinterest, or Twitter!
You might also like: