With John Deere TK Series Bucket Teeth, operators can handle a range of tasks by simply replacing the attachment based on which is right for the job. Designed for maximum absorption and strength, this bucket tooth technology ensures that once teeth are secured, they are not moving until you want them to. When taking on a job that calls for a different tooth shape, operators can make the switch with a socket wrench, no hammers or pry bars required.

Let's take a look at six different John Deere TK Series Bucket Teeth styles and what they are designed to handle.
Fanggs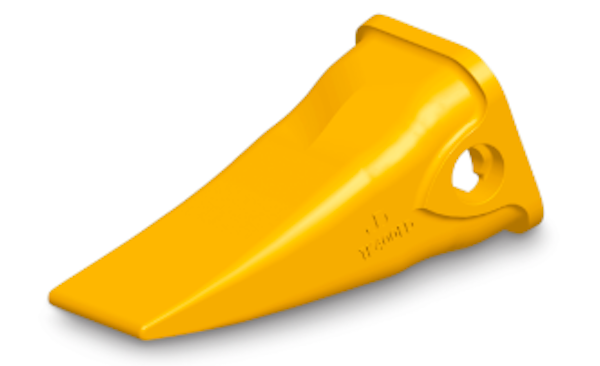 The FanggsTM (FD) tooth is a top choice when operating excavators and backhoes in general-purpose applications. Featuring a curved shape which offers greater strength, the FD provides good penetration and increased bucket fill, helping boost productivity the first time around.
Chisel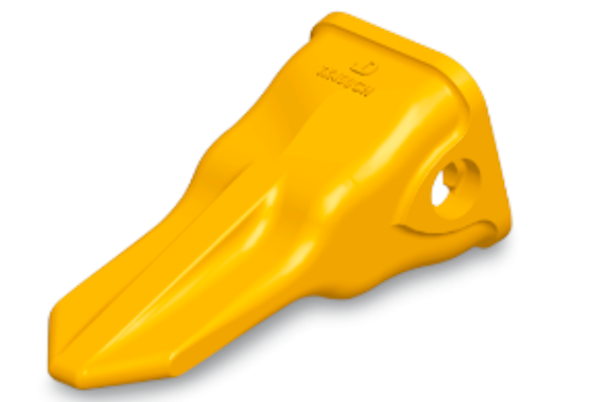 The Chisel (CH) tooth includes a self-sharpening profile which allows for good penetration when handling jobs such as rock applications. This shape is not for use on loaders.
Tiger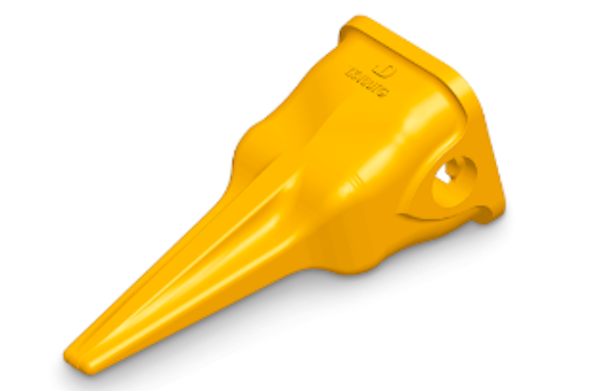 Known as a tiger tooth, the TG style is designed for excavators and backhoes and is able to penetrate a range of materials, including tightly compacted soils, clay, and even rock due to the reduced area of the body.
Severe-Duty
With 20% more material than the FD tooth, the Severe-Duty (SD) style helps boost productivity and is able to handle the toughest jobs, even those in which tooth wear could be a problem. Operators can use this tooth on excavators and backhoes for general-purpose applications, as well.
Twin Tiger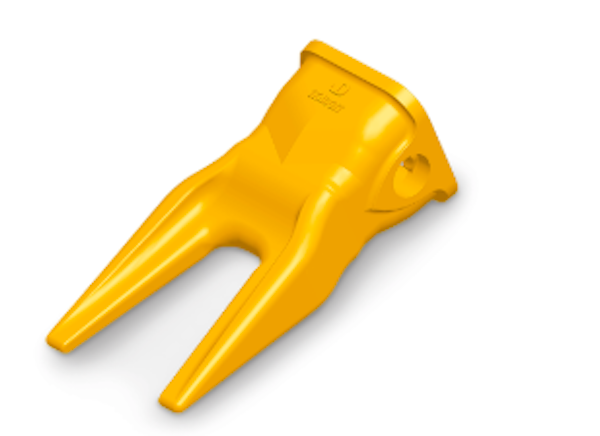 With two points instead of one, the Twin Tiger (TT) tooth achieves a wider cut than a single TG tooth, helping achieve optimum penetration. When used together with TG teeth and fitted to the outside corner positions of backhoe and excavator buckets, operators will experience maximized clearance throughout the dig cycle.
 Flare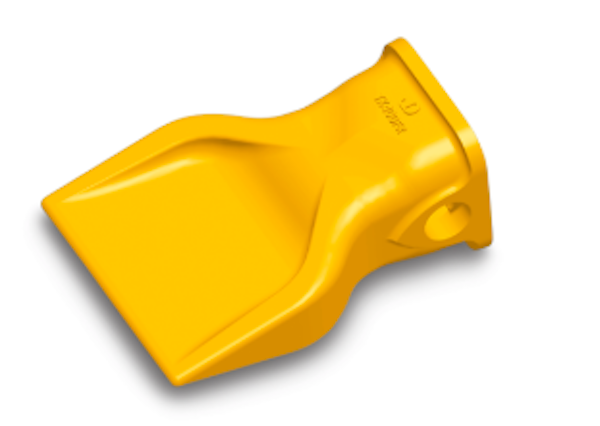 Tasks that require a clean, flat-bottomed surface will benefit from the Flare (FR) tooth due to a great bucket fill capacity for excavators and backhoes when working with softer soils.
When faced with a task, operators know that John Deere TK Series Bucket Teeth will help them get the job done as efficiently as possible. This range of tooth styles offers benefits that can handle any material, from softer soils to rocks.
Watch the video below to learn more about John Deere TK Series Bucket Teeth.
If you enjoyed this post or want to read others, feel free to connect with us on Facebook, Twitter or Pinterest!
You might also like: