Fanggs remain a John Deere exclusive bucket tooth and have been field tested to provide exceptional performance across a wide variety of applications. Don't know how tough and reliable Fanggs teeth truly are?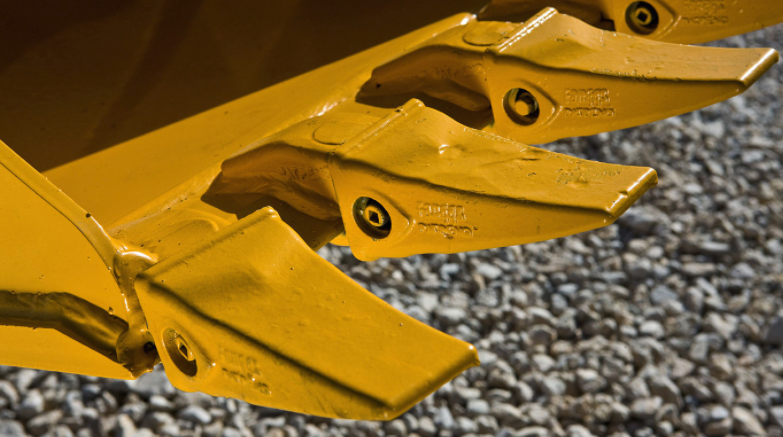 Today, owners and operators who leverage this equipment will experience important benefits like:
Less digging effort and faster cycle times
Tougher and longer wear life
Improved break up of soil for better bucket fill
Profiles available for most John Deere, Cat, Hensley, and H&L bucket teeth
But, where did it all start? In this post, we'll be telling the history of Fanggs. Enjoy!
Where It All Started
Starting from his drawing, Ron decided to make mock ups of his bucket tooth. His first was made out of paper and masking tape, and his second was sculpted out of clay. This design is what evolved into a working prototype. In the video, you'll also have a chance to see these models for yourself.
The Design Proves Successful
Field testing showed that this new design was extremely effective. Fellner's design was self-cleaning, so it sliced into the ground with less effort and reduced wear so that operators could stay on the job a lot longer.
"Fanggs last at least twice as long as the teeth we'd been using. We were surprised at how long they stay sharp…they retain their shape very well."

– Cal Carter from Mission, British Columbia
Hitting the Bucket Tooth Market
Deere dubbed the product "Fanggs" and launched an aggressive advertising campaign aimed at the bucket tooth market – a completely new venture for the company. Initially, 13 different models for various applications were introduced at the 1990 Dealer Expo in Phoenix, Arizona, where Fellner was present to tell the story of his creation.
Final Thoughts
This collection is a testament to the spirit of innovation started by John Deere almost 200 years ago. We're excited to be sharing Ron Fellner's story with you and look forward to sharing more stories like this as part of John Deere's Out of the Vault video series. Stay tuned for more!
You might also like: