When you're on the hunt for used John Deere tractor models or John Deere combine models that you can trust, go to the source. Deere has a Certified Pre-Owned (CPO) program which ensures access to high-quality, used equipment.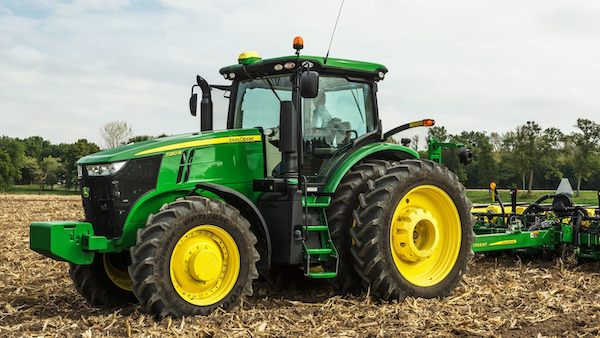 What is John Deere's CPO Program?
John Deere's CPO program is designed to ensure that customers are only receiving the best of the best when it comes to used models. Every model that qualifies under the CPO program comes with a one-year PowerGard Protection plan, which gives customers the coverage benefits of a new machine with the extra value of a pre-owned machine. All of the equipment that is a part the CPO program is field tested, inspected, and certified to ensure it's ready to go as soon as it's in the hands of customers. Furthermore, models that qualify under the CPO program come with a one-year JDLink Connect subscription for more insight into the machine's data and analytics.
Which Machines Qualify?
There are several John Deere tractor models, John Deere combine models, and self-propelled sprayers that qualify for the CPO program.
7R Series tractors (three years old or newer with less than 1500 engine hours) – these tractors have high power density, a low overall machine weight, and high horsepower rating.
8R/8RT Series Tractors (three years old or newer with less than 1500 engine hours)
4WD wheel and track Tractors (three years old or newer with less than 1500 engine hours) – these tractors have a PowerTech™ PSS 9.0L engine for an ample amount of power to get through each workday.
S-Series Combines (two years old or newer with less than 1000 engine hours)
What are the Machine Inspection Points?
Some of the inspection points for the tractors include tires (percentage remaining), engine (oil level check), and power train (transmission operation check). When it comes to the combines, the cab (cab roof), feederhouse area (safety shields) and control system (fluid test) are some of the many inspection points taken into consideration. Finally, the self-propelled sprayers are closely examined as well, with the engine (air filter check), fuel system (lines and injectors) and electrical system (battery check) being just some of the inspection points that are taken into account.
For information on the certified pre-owned program from John Deere, contact your local John Deere dealer or visit www.machinefinder.com.
If you enjoyed this post or want to read others, feel free to connect with us on Facebook, Pinterest, or Twitter!
You might also like: