The John Deere Foundation has been as big of a part of the company as the machines that are produced each day. At Deere, employees believe in giving back to the community in any way they can to make for a more sustainable, peaceful world. The company aspires to be a catalyst for positive global change by focusing its energy, intellect, and resources on solving issues, such as world hunger. It also looks to empower others through education and developing employees' home communities.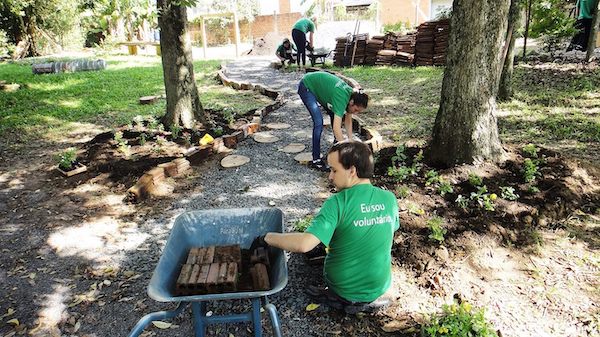 Areas of Focus
The John Deere Foundation focuses on a number of philanthropic initiatives, which include youth education, community development, and solutions for world hunger.
The company specifically works to increase the number of at-risk youth in home communities who graduate from secondary school, and the number of youth who attain engineering and IT degrees. It also helps young adults attain degrees and pursue degrees, specifically in agriculture.
In terms of community development, Deere tries to cultivate an economically thriving and vibrant home community by strengthening its business environment.
Finally, Deere supports community partner programs in Africa and Asia to improve farming and business skills, resulting in increased productivity and incomes. The company's goal is to provide improved access to financing and market linkages for smallholder farmers. Deere supports the quantity and quality of food that is sold, ultimately resulting in increased revenue and economic power for farmers.
Some of the organizations that Deere works with worldwide include the European Good Will Fund, John Deere India, and John Deere Brazil.
POWER: Promoting Organization that Work to Empower Rice Farmers
Indonesia produces 70.6 million tons of rice each year, making it the third largest rice-producing country in the world after China and India. However, rice farmers and their families barely make enough money to get by and live in substandard conditions.
The John Deere Foundation is helping these communities in partnership with Mercy Corps to improve the livelihoods for small farmers in Subang, Banyuwangi, and Lombok. The goal of the POWER program is to build the capacity of farmer organizations by connecting farmers with the resources they need to grow more food, ultimately boosting their profits.
To learn more about the POWER program and how Deere is helping communities around the globe, check out the video below.
If you have any questions about John Deere machinery, you can contact your local John Deere dealer.
If you enjoyed this post or want to read others, feel free to connect with us on Facebook, Pinterest, or Twitter!
You might also like: