If you're a John Deere fan, you've probably seen a lot of different models over the years. Still, there is one model that is unlike any other – the walking harvester.
Here is a must-see clip of the John Deere walking harvester in action.
So how many of you are whistling the Star Wars theme song right now?  No, this is not something from a science fiction movie so put your light saber away.
Want to learn more about our inventory of John Deere equipment? Click here to contact your local dealer!
But what is it? The machine that you are looking at is actually a prototype walking harvester used in the logging process. Its basic function is to harvest trees in challenging terrain. You may be asking, "Why the unique design?"
The design serves several functions.
First, it allows the machine to get to places that traditional harvesters simply can't get to. Secondly, each foot has a larger contact area than a conventional wheel, which spreads the load and decreases the amount of ground disturbance. Tires can also leave grooves that channel rain water and create erosion. Although this prototype has been discontinued, it provided insight into new technologies that are being developed and could possibly change the future of the logging industry.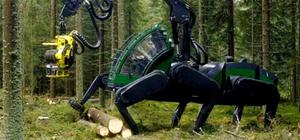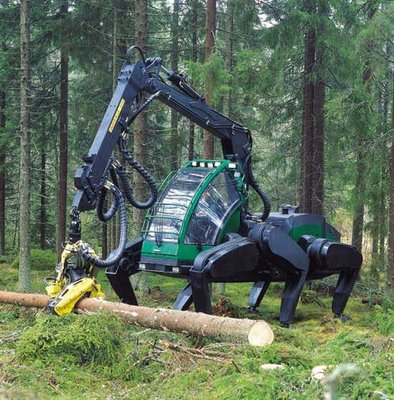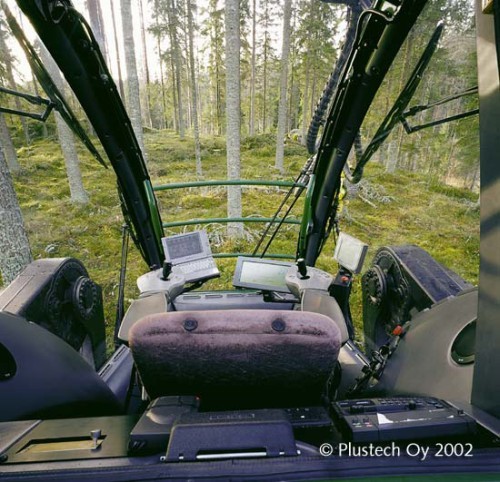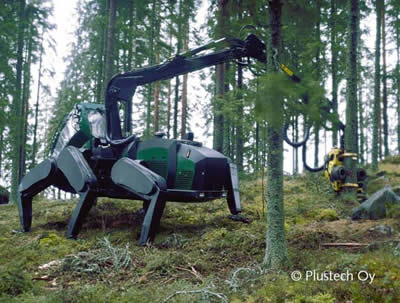 If you enjoyed this post or want to read others, feel free to connect with us on Facebook, Twitter or Google+!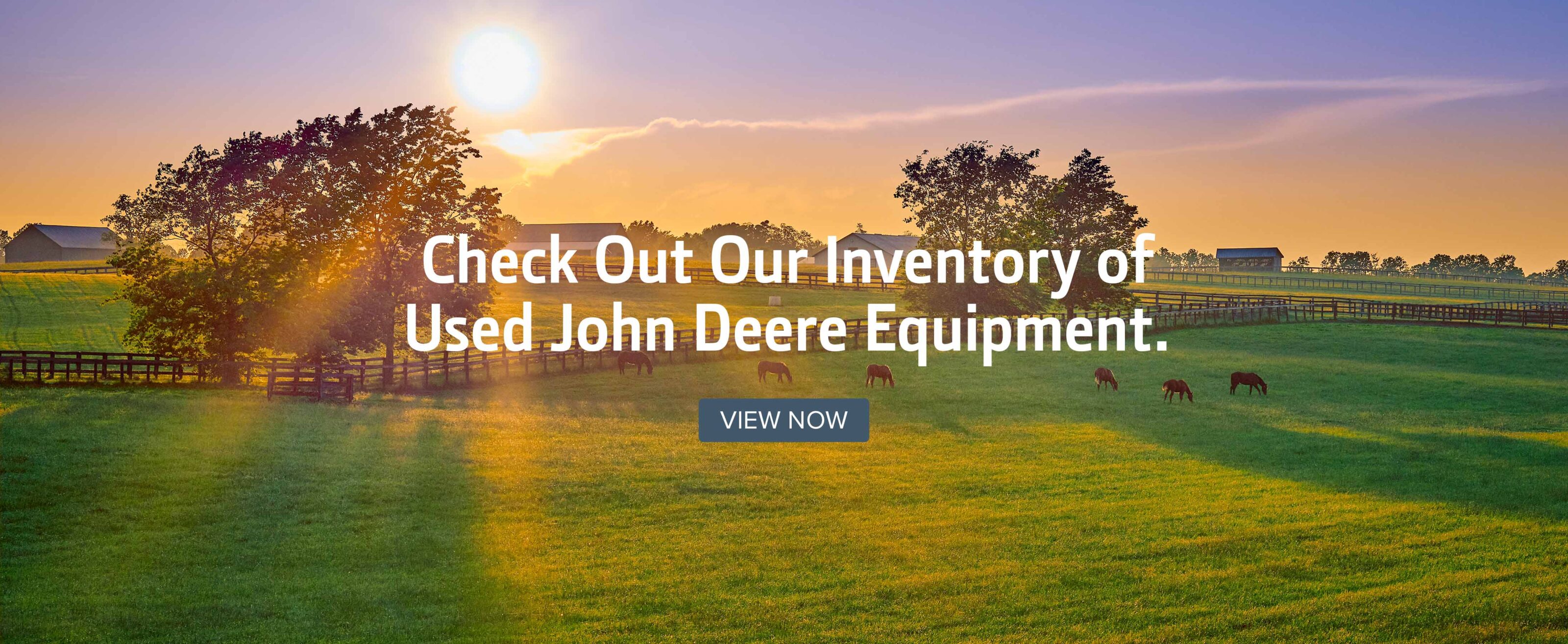 You might also like: