As John Deere continues to develop a wide range of machinery to cater to its customers, it's also keeping power in mind. In order for equipment to run smoothly over the course of several years, its computer systems and data centers must work efficiently. For this reason, Deere offers Intelligent Power Management (IPM) to help customers save money in the long term by reducing their electric bills and downtime. Furthermore, IPM extends hardware life, giving customers one less thing to worry about when it comes to machine maintenance.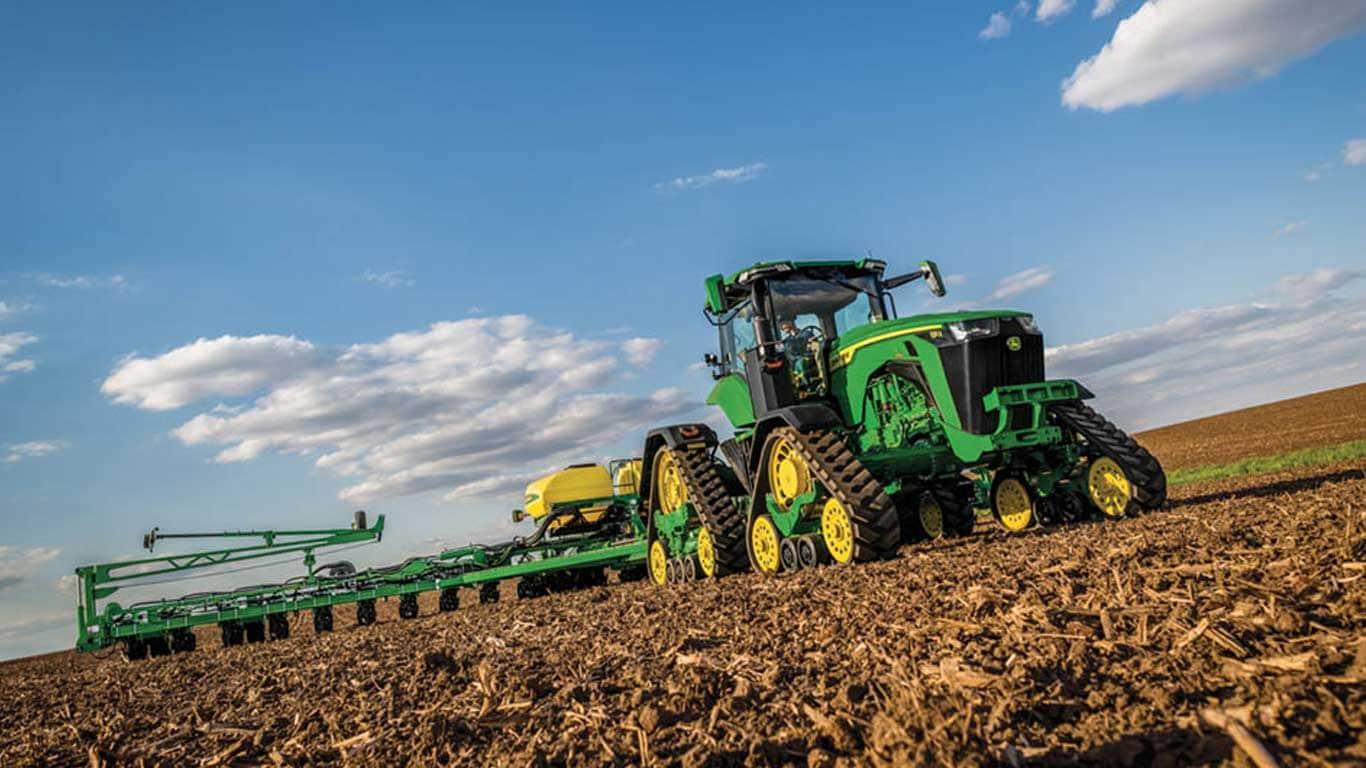 What is John Deere Intelligent Power Management (IPM)?
In order to fully understand the benefits of IPM, it's important to learn how it works. IPM is a combination of software and hardware that ensures that the electrical power in computer systems and data centers is being used to its full potential. In general, almost all IPM solutions include temperature monitoring and regulation, voltage regulation, current limiting, and load distribution. More advanced IPM technology may include branch circuit protection, as well as centralized, integrated management for data hardware monitoring. Smart load shedding and zoned cooling may also be included in advanced IPM technology, in addition to three-phase power to balance power loads.
How Does Intelligent Power Management Work?
IPM works in several different ways to make jobs easier to manage on a daily basis. It provides seamless operation while adjusting the engine horsepower, depending on how a tractor is being used in a specific situation. In transport applications, power transition is smooth. The engine responds effortlessly amidst load changes, including when going up and down hills. IPM can provide additional engine horsepower from rated engine speed, down to about 1,600 rpm (peak engine torque). With CommandCenter™, operators can monitor when the full capabilities of the tractor are being leveraged. Operators can also use the power meter to give them additional insight into how effectively their machine is working while out in the field.
Applications for JD IPM
In farming operations, IPM may be utilized to provide more power in non-stationary PTO and transport applications. High rear PTO power applications can benefit from IPM, where heavy trailers, carts, or other implements need to be moved to and from different locations. In high rear PTO power applications, productivity is boosted with more consistent ground speeds, faster acceleration, and the ability to hold transport speeds. IPM always provides engine power increase in levels that are proportional to the size of the tractor.
For engine-horsepower boost activation, it's important for customers to keep in mind that their tractor must already be running an application that is leveraging the full power capacity of the machine. Power has to be sensed going through the PTO drive clutch by the tractor's electronic systems. In transport situations, the power transition is designed to be smooth. When the PTO is not in use and in transport operation, the additional power boost provided by the IPM is designed to taper off as the rpm falls.
John Deere engineers thoroughly test IPM for compatibility with base tractor equipment to ensure that it does not negatively impact reliability. IPM is provided by Deere as a preferred option to unapproved aftermarket devices, which often increase power without taking the engine, transmission, axles, drawbar, or hitch capability into account. Furthermore, it makes optimal use of all tractor components. With PTO operation, power is designed to move through the axles as the tractor treks across solid ground. By delivering power to each of these systems, neither is overloaded.
It's worth noting that most aftermarket devices are not selective when power increases are available. In addition, large power changes are not compatible with base tractor equipment. Attempting to operate outside of the design capabilities of a tractor's base equipment can significantly impact its durability and reliability over time. That being said, leveraging IPM in high rear PTO applications can help operators maintain their ground speeds and hold transport speeds for the utmost productivity.
To learn more about John Deere's Intelligent Power Management system and how it can impact your daily productivity out in the field, contact your local Deere dealer.
If you enjoyed this post or want to read others, feel free to connect with us on Facebook, Pinterest, Twitter, or Instagram!
You might also like: