When you're on the hunt for a tractor that offers a high level of capacity and power, John Deere has a wide range of options that fit the bill. That said, the Deere 6R 165 might be all you need to check off all of the boxes. This tractor has everything from a longer wheelbase to an Intelligent Power Management system, meaning all you have to do is start it up to tackle everything on your to-do list.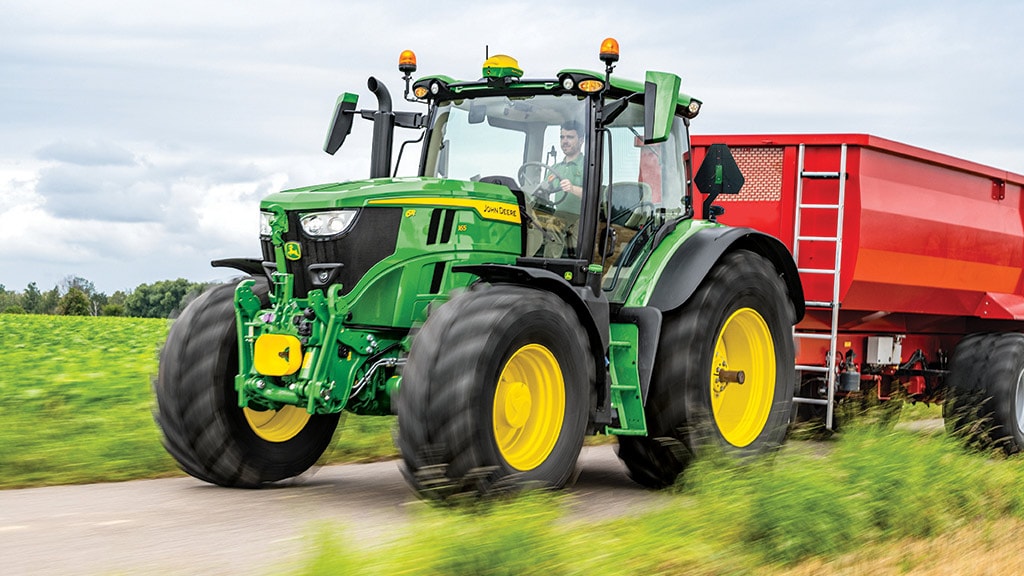 John Deere 6R 165: Features & Specs
As you review some of the specs of the Deere 6R 165, you may want to gauge how these individual features can help you out in the field. Whether you need more from your engine or different transmission options to get through a tough day, there is a strong chance that this tractor has something for every customer who wants a little extra from their machine.
Connectivity & Automation
Thanks to the John Deere Operations Center, owners of the Deere 6R 165 can manage all of their data in one place. The Operations Center allows users to use their agronomic insights to make smarter decisions and corrective actions, ultimately making for more productive workdays. Integrated tools allow users to create variable-rate prescriptions that are applicable to their specific site. Further, Intelligent Total Equipment Control (ITEC™) integrates AutoTrac automatic steering for ease of use.
Convenient Operator Station
The operator station of the Deere 6R 165 provides the utmost comfort while offering all-around visibility. The corner post display features state-of-the-art electronic instrumentation, along with important machine information. Automatic climate control comes standard and easy-to-use controls make operation a breeze.
Comfort Systems
The intelligent hydro-pneumatic cab suspension of the Deere 6R 165 ensures that operators are always comfortable while operating their machine. The cab suspension controller increases or decreases the amount of oil in the shock absorber ram, depending on the input from the acceleration and TLS sensor. Additionally, Variable Ratio Steering boosts operator comfort by reducing the need for more hand movement and steering effort. The steering wheel can be turned quickly while increasing hydraulic flow, resulting in a quicker response from the tires of the machine.
John Deere PowerTech™ PVS Engine
The PVS engine of this John Deere tractor is designed to boost efficiency while providing an ample amount of power. It has a high-power output, refined by new technology designed to get you through even the toughest workday. It also features optional reversible fan technology that allows users to quickly clean radiator screens right from the cab. The fan blades blow out dust and debris, ensuring that the radiator stays clean. The engine is also able to run cooler, resulting in more fuel savings and minimal downtime.
Hydraulic Intelligent Power Management (IPM)
The Deere 6R 165 has an Intelligent Power Management (IPM) system, which is a bonus for operators who are seeking more power for transport applications and non-stationary power take-off (PTO). IPM comes as base equipment on the Deere 6R 165, immediately boosting productivity by providing consistent ground speeds and quicker acceleration.
If you have any questions about any John Deere tractors, you can contact your local John Deere dealer.
If you enjoyed this post or want to read others, feel free to connect with us on Facebook, Pinterest, Twitter, or Instagram!
You might also like: