When you're a producer in the agricultural industry, you know how vital hay is to your operation, whether you have a small-scale or large farm. John Deere has a wide range of equipment for you to get through everything from the growing season to baling. However, it's critical to understand the basics of cultivating and harvesting hay to ensure that the final product is worth your time and effort.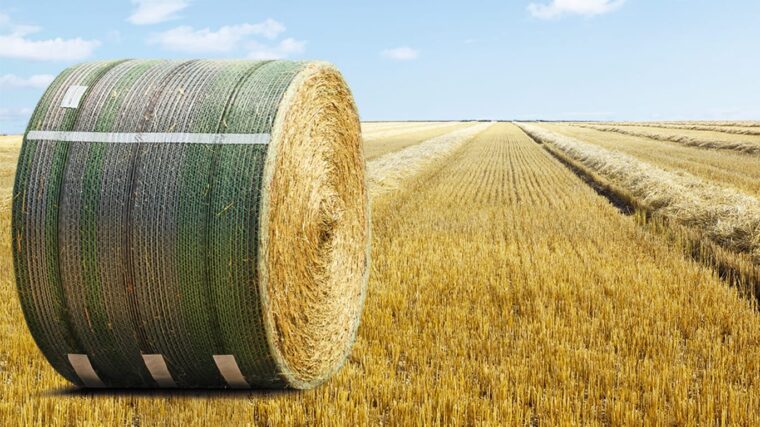 How to Grow Hay for Your Farm
Growing hay can be simple, whether you want to do so in an open meadow or as a part of your routine crop rotation. Understanding the local climate, moisture levels, and soil conditions is essential to ensuring optimal hay quality. This insight can also help you make more knowledgeable decisions when selecting the type of grasses and legumes you want to grow to develop hay. While alfalfa may be ideal for one farmer, oats and millet might be better for another who resides in a different climate. It's also critical to consider livestock feeding preferences to ensure that the end product is actually consumed. As you sow your hay, the seed should be spread evenly to reduce the development of unwanted weeds. Irrigation may also be necessary in the event of drought, but typically, additional fertilization is not needed.
How to Harvest Hay for Your Farm
While hay can be harvested at various times during the year, it's important for producers to know when the yield is the highest and nutrition is the richest. The best time to harvest is when the hay first begins to bloom and flowers start to appear. Choosing a dry day with low humidity is also essential to ensure that the hay dries quickly and evenly. After the hay has been cut, it should be spread out and given time to dry before baling. In humid conditions, you might need to prop it up for air circulation to speed up the process. However, raking and turning the hay can also help it dry quickly and evenly. Keep in mind that while you can use drying chemicals, this may not be ideal if you want a more organic final product.
How to Bale Hay for Your Farm
Baling your hay can make for easier, more compact storage. With a baler from John Deere, you can produce round or rectangular bales and tie them with twine, wire, or nets. Although twine can help you cut down on cost, it is the easiest to break and decay over time. For this reason, you may want to consider the benefits of investing in wire or netting. Once the bales have been created, you can stack them while leaving some space in between for air circulation. Bales of hay should always be protected from precipitation, whether with a tarp outdoors or in an enclosed space with roofing. Remember to keep the bales away from livestock and other wildlife before the feeding season begins.
What Season is Best to Harvest Hay?
The summer months are typically best for harvesting hay, as they provide dry, warm days for the task at hand, but agricultural producers may also do so into the early fall. When flowers begin to appear, this indicates that the hay is at its highest nutritional density. To maintain quality, it's important to ensure that hay harvesting tools are kept sharp — they may even need to be resharpened throughout the harvest. It is not uncommon for hay producers to get between two and three cuttings of hay per year, depending on their soil condition.
Different Types of Hay Harvesting Equipment
You already know the importance of reliable hay harvesting equipment to get the job done, and Deere has a wide array of options when you're ready to invest. Deere has you covered whether you need a utility tractor or a self-propelled harvester.
Utility Tractor
John Deere has several utility tractors to choose from, ranging in horsepower to tackle whatever your baling needs may be. Many options include features such as AutoTrac and Infinitely Variable Transmission (IVT). With AutoTrac, operators can enjoy hands-free steering and reduce overlap while in the field. IVT helps operators match their speed to the task at hand, which is ideal for front-loader applications.
Hay Tedder
Hay Tedders from John Deere can help speed up hay's drying time while providing thorough conditioning. Best of all, they feature flotation tires for a smoother ride over uneven terrain.
Hay Baler
The hay balers from Deere are designed to ensure that bales are always high quality, helping you make the most of your time out in the field. Whether you're looking for a square or round baler, Deere has what you need to get the job done. Best of all, these pieces of equipment are crafted to produce and wrap bales quickly, allowing you to accomplish more each day out in the field.
Bale Spears
Bale spears from John Deere are constructed with durability in mind, meaning you never have to worry about frequently replacing these pieces of equipment during hay harvesting season. They are forged of steel and can be quickly connected at any given point for efficiency during the workday.
Disc Mower
Deere's disc mowers ensure you always get a clean cut during your hay harvest, even in the most demanding fields. High-strength gears that run in oil ensure that operation is always cool and quiet. Additionally, the mowers are designed to fold up quickly and easily for transport through the use of tractor hydraulics.
John Deere Hay Harvesting Equipment
Whether you're on the hunt for a forage harvester or a disc mower, John Deere has the hay harvesting equipment you need to create a top-quality product.
If you have any questions about John Deere hay harvesting equipment, you can contact your local John Deere dealer.
If you enjoyed this post or want to read others, feel free to connect with us on Facebook, Pinterest, Twitter, or Instagram!
You might also like: