As agricultural producers look for more efficient, sustainable ways to improve their operations, electrification is growing in popularity across the industry. John Deere, for instance, acquired a majority interest in Kreisel Electric in 2021, which specializes in the development of electric battery modules and packs. This is just the beginning of an era when farmers tap into the benefits of modern technology to reduce the impact of their carbon footprints.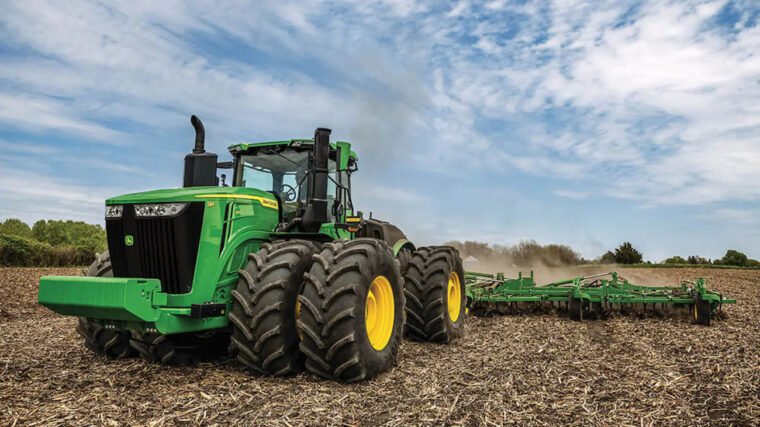 What Does Electrification in the Agriculture Industry Mean?
Electrification in agriculture also known as "fuel switching." Electrification allows farmers to rely less on other energy sources, such as diesel, which ultimately benefits their bottom line while also reducing their carbon emissions. Making the switch from fossil fuels, even in a small way, also allows agricultural producers to automate more daily processes and streamline their operations for greater efficiency.
What are the Benefits of Agricultural Electrification?
Some of the immediate benefits of agricultural electrification are reduced costs, increased connectivity, and more sustainable daily operations. Let's take a closer look at the highlights that come with going electric.
Cleaner Air for the Region
By switching from fossil fuels to electricity, farmers are not only reducing their carbon footprints, but also benefiting their communities. Ultimately, the limitation of carbon emissions can benefit the air in their local areas, helping everyone around them breathe easier.
More Efficient Technology
The diesel engines used in agricultural equipment, such as tractors and combines, do not operate as efficiently as their electric counterparts. Leveraging electricity not only increases efficiency but also eliminates the need to stop and refuel on a regular basis, leaving more time available for essential tasks.
Regional GHG Reduction
Greenhouse gas (GHG) emissions are extremely detrimental to the environment. For this reason alone, many agricultural producers are turning to electrification to do their part to protect the planet. By relying less on other energy sources, such as diesel, farmers are paving the way for a more sustainable agricultural industry to develop.
What are the Challenges of Electrification in the Agricultural Industry?
Despite the strides that have been made in electrifying agricultural machinery, the industry as a whole still faces some challenges. Charging infrastructure, for instance, remains a concern for farmers who are interested in battery-powered equipment. Durability and reliability are also still issues, as many of these newer pieces of machinery cannot be repaired as quickly as those that have been on the market for years. However, farmers are expected to be able to overcome these hurdles as the costs of renewable energy and batteries fall over time.
Electrification in the Agriculture Industry with John Deere
John Deere is already working on several electric-based pieces of equipment, which are designed to tackle issues such as durability and reliability out in the field. Its electric drivetrain components, for example, are being developed to provide customers with the power they need to accomplish everyday tasks in a more sustainable way.
Interested in learning more about John Deere Vehicle Electrification? Contact your local John Deere dealer today.
If you enjoyed this post or want to read others, feel free to connect with us on Facebook, Pinterest, Twitter, or Instagram!
You might also like: