When you're on the hunt for a lawn tractor that you can ride all weekend long without fatigue, John Deere has a wide selection of options. Whether you have a big yard to care for or it's time to upgrade your existing lawn tractor, you can't go wrong with a machine like the John Deere X350. This piece of equipment, which is a part of the X300 lawn tractor series, features a strong frame built to stand the test of time. Additionally, its powerful engine, mower deck, and fuel tank all make it one of the best lawn tractors on the market.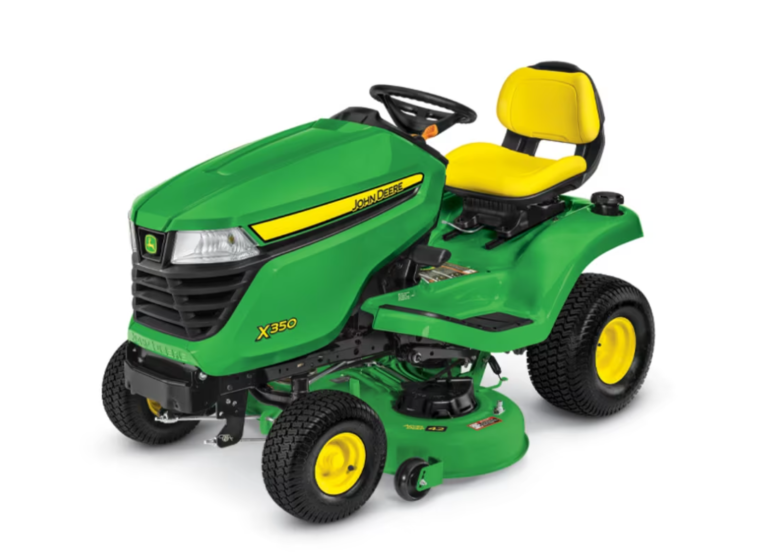 What is the John Deere X350?
The John Deere X350 is a lawn tractor that is designed to take on a wide array of tasks. This machine can handle everything from mowing in the summer to snow removal in the winter.
What Can the John Deere X350 Do?
Part of what makes the John Deere X350 one of the most versatile lawn tractors in the industry is its numerous features. This tractor has the ability to provide a clean cut with either a 42-inch or 48-inch mower deck, fit with blades designed to last. The MulchControl™ system also allows operators to handle mulching after mowing with ease. Come wintertime, the X350 works with several snow removal attachments, including a snow blower and front blade.
What Are the Important Features of the John Deere X350?
There are several important features that shouldn't be overlooked when examining the John Deere X350. Depending on the customer's needs, some highlights might be more beneficial during certain times of the year than others.
Compatible With Optional MulchControl™ Kit
MulchControl™ is designed to handle the post-mowing task of mulching with ease. The tractor can easily be converted to side discharge or collect clippings as needed. The system has an adjustable baffle near the discharge chute, as well as fixed baffles, which help control the flow of clippings. Operators can also take advantage of the electric one-touch MulchControl™ switch, which allows them to alternate between modes without interrupting mowing.
V-Twin Air-Cooled Engine
The John Deere X350 has a 21.5 horsepower engine with a V-twin design. This allows for quick starts and smoother, quieter operations. With the John Deere iTorque™ power system in place, this lawn tractor also features even cooling and a large amount of power for even the longest days out in the yard. The flywheel alternator allows operators to recharge the tractor's battery quickly as needed.
Full-Length Welded Steel Frame
The frame of the X350 is composed of 12-gauge welded steel, and it is reinforced in vulnerable areas for enhanced strength. The front bumper and hitch plate are made of nine-gauge steel, and the rear hitch plate can support two 42-pound Quik-Tatch weights. The front axle of the tractor, which is composed of cast iron, is shock resistant. The bushing at the axle mounting can also be replaced, and grease fittings make the machine's spindles easy to maintain over time. Sealed precision bearings within the front wheels provide additional durability, and the front steering spindle has a diameter of 0.75 inches for more strength.
Convenient Serviceability With Easy-Open Hood
The John Deere X350 has a one-piece hood that can be easily opened for servicing the tractor. All of the critical service points are located within reach, including the engine fuel filter, oil filter, and oil drain tube. Quick Response codes are also included within the hood, which redirects operators to webpages with important information during servicing.
MowerPlus™ App and Connector
With the MowerPlus™ app, operators can scan their mower's barcode to access all of the information they need about their specific machine. Everything from engine hours to fuel level can be viewed within the app. Additionally, safety instructions, mowing tips, and walk-through guides can all be accessed for convenience. With MowerPlus™ Connectors, users can get even more out of the app. These devices send machine information to MowerPlus™, giving users the most up-to-date data on their tractor at any given time.
Operator Station With Enhanced Comfort Features
The X350 has a 14-inch diameter steering wheel for maximum comfort, reducing the amount of effort that goes into maneuvering the machine. Full-length foot mats provide comfort in the footrest area, while the 15-inch high-back seat gives operators a smooth ride. The seat also has an open-back design, which allows for more air circulation and comfort.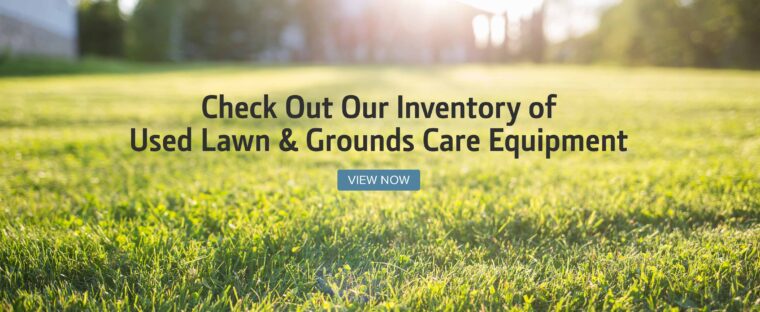 What Are the Key Specs of the John Deere X350?
There are many key specs of the John Deere X350 that customers will want to examine as they look to invest in the lawn tractor, ranging from its engine power to fuel tank capacity.
21.5-hp (16.0-kW) iTorque™ Power System
The 21.5-horsepower engine of the X350 uses the iTorque™ Power System to deliver power seamlessly throughout even the longest days. The V-twin design allows for smooth, quiet operation, and no tools are needed for oil draining or filter replacement.
Twin Touch™ pedals
The transaxle of the lawn tractor is controlled by Twin Touch™ pedals, which are designed with operator comfort in mind.
Available With Accel Deep™ 42-In. Or 48-In. Mower Decks
The John Deere X350 comes with either a 42-inch or 48-inch mower deck, both of which are composed of forged steel. These decks have a flat top design, and the mower wheels can be easily adjusted to reduce scalping. Cut-height increments can be set within 0.25 inches, giving operators more precision while mowing.
3.3 U.S. Gallon Fuel Tank Capacity
With a fuel tank capacity of 3.3 U.S. gallons, operators can use the lawn tractor for extended periods of time without having to worry about continuously stopping to refuel.
Commonly-Asked Questions About the John Deere X350
With so many features, it's not uncommon for customers to have questions about the John Deere X350 and all it has to offer.
What is the Horsepower of a John Deere X350?
The John Deere X350 has an engine that operates with 21.5 horsepower.
How Much Weight Can a John Deere X350 Pull?
The John Deere X350 has a maximum towing capacity of 600 pounds.
How Many Blades Does a John Deere X350 Have?
With the 48-inch mower deck, the John Deere X350 operates with three blades.
Final Thoughts About the John Deere X350
Whether you're looking for a new lawn tractor to replace your existing model or you're simply interested in Deere's products, the John Deere X350 has many benefits to consider. With a powerful engine, two mower decks to choose from, and an optional mulching system, this machine can help you tackle yard work with ease. Customers who live in a cold climate will also appreciate the snow removal attachments that can be seamlessly integrated into the tractor. The X350 is easy to maintain and designed to last, making it a worthwhile investment for customers who are interested in a lawn tractor with all the bells and whistles.
If you have any questions about the John Deere X350 or the other lawn maintenance equipment Deere has to offer, you can contact your local John Deere dealer.
If you enjoyed this post or want to read others, feel free to connect with us on Facebook, Pinterest, Twitter, or Instagram!
You might also like: