If you own a lawn mower from John Deere, you know how important it is to keep up with routine maintenance. While these pieces of equipment are designed to withstand wear and tear, staying on top of necessary maintenance can extend their lifespan. Whether you have a walk-behind mower or a lawn and garden tractor, there's always more to learn about what you could be doing to add to its longevity.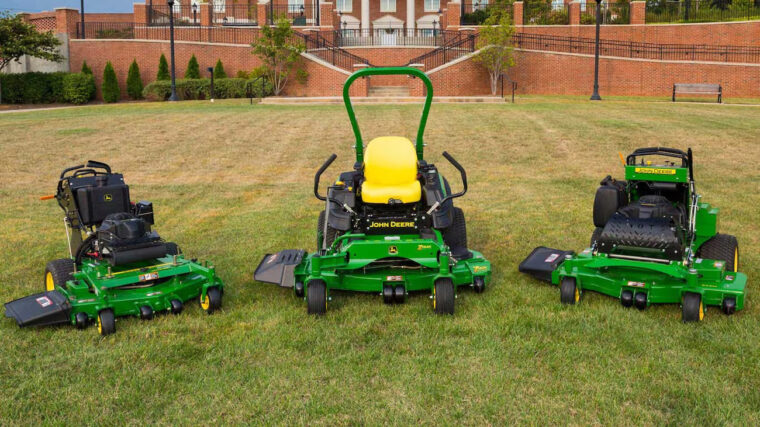 Why Is Lawn Mower Maintenance Crucial?
Lawn mower maintenance is essential if you want your equipment to go the distance. By staying up to date on routine maintenance and repairs, you can potentially lengthen your mower's lifespan by years. Similar to other lawn and garden machines, mowers have engines that require tune-ups to ensure that they stay in working order. Regular maintenance is also essential to getting the cut you want from your mower every time you use it on your lawn. Best of all, most of the work that needs to be done on a mower can be completed in a small amount of time.
Mower Maintenance Tip 1: Change the Oil and Oil Filter
To make sure your mower is ready for spring and beyond, it's important to change its oil and oil filter. For most mowers, the change mark is after 50 hours of use, but verify the optimal time in your owner's manual. This can also ensure that you use the proper oil for your specific machine.
Mower Maintenance Tip 2: Replace the Spark Plug
The spark plug in your lawn mower is critical to making sure it runs smoothly every season. Come spring, you may need to replace your spark plug — be sure to read your owner's manual to find the proper replacement plug for your machine. If the existing spark plug looks corroded, apply brake cleaner to the area and allow it to sit for a few minutes. With a wire brush, scrub away any rust and remove excess debris with a soft towel. Afterward, you can tighten the spark plug and put the wire back into place.
Mower Maintenance Tip 3: Check and Clean the Air Filter
Your lawn mower's air filter needs to be kept clean in order to reduce the amount of pressure put on its engine over time. To check the air filter, disconnect the spark plug wire in your mower. Then, remove the filter cover and clean the pre-filter. Replace the paper air filter as necessary before putting the filter cover back on. When you're finished, you can reconnect the spark plug wire.
Mower Maintenance Tip 4: Sharpen and Balance the Blades
Aside from larger components, such as the engine, your lawn mower has blades that give you the ability to cut grass with ease. However, your cutting potential will diminish if you allow your blades to become dull over time. At the beginning of the spring season, take a moment to sharpen and balance your mower's blades to keep everything in working order. When you remove the spark plug wire, you should be able to use a wrench to remove the blades from your machine. If you so choose, you can sharpen them yourself. However, some hardware stores will also sharpen mower blades for a fee — this may be a more advisable option if you do not have previous experience with sharpening.
Mower Maintenance Tip 5: Inspect and Replace Worn Belts and Hoses
Your lawn mower's belts and hoses are critical to inspect regularly. At the start of spring, take the time to look for any damaged or loose belts — these can have a negative impact on your mower if they are not removed and replaced. Cracks and twists can indicate the need for a change. If you have a self-propelled mower, you might have a drive belt, which should also be inspected. Look for frayed edges and other signs of wear and tear during your inspection.
Mower Maintenance Tip 6: Clean the Mower Deck and Undercarriage
Your mower deck and its undercarriage are some of the dirtiest parts of your mower. This is where everything from dirt to grass clippings can become easily trapped and build up over time. At the beginning of the season, take a look at the mower deck and undercarriage to see if there is any debris that needs to be removed before your first mow. Generally speaking, it's beneficial to clean your mower deck after each cut — doing so can prevent grass and dirt from building up and becoming difficult to remove later down the line. A garden hose can be used to soak clippings and mud that are stuck to the underside of the mower. Allow the debris to sit for about an hour to loosen, and then scrape it away.
Mower Maintenance Tip 7: Check and Adjust Tire Pressure
Regardless of the type of lawn mower you have, you'll want to assess your tire pressure and make any necessary adjustments at the start of spring. Damaged wheels or tires with inadequate pressure can negatively impact the performance of your mower. You'll also notice challenges as a result of poor balance. To extend the lifespan of your mower's tires, you might want to make it routine to check them after every use.
Where Can I Find John Deere Lawn Mowers?
Luckily, John Deere has a wide selection of lawn and grounds care machinery to help you take care of all of your landscaping needs. Whether you have a large area to mow or a small yard to maintain over the course of the year, Deere has everything from walk-behind mowers to lawn and garden tractors. There are also many attachments that work with these models that enhance their versatility through all four seasons.
If you have any questions about John Deere lawn mowers or other landscaping equipment, you can contact your local John Deere dealer or visit www.JohnDeere.com.
If you enjoyed this post or want to read others, feel free to connect with us on Facebook, Pinterest, Twitter, or Instagram!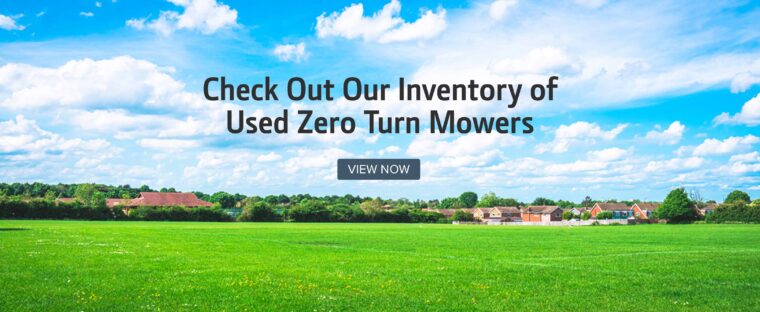 You might also like: