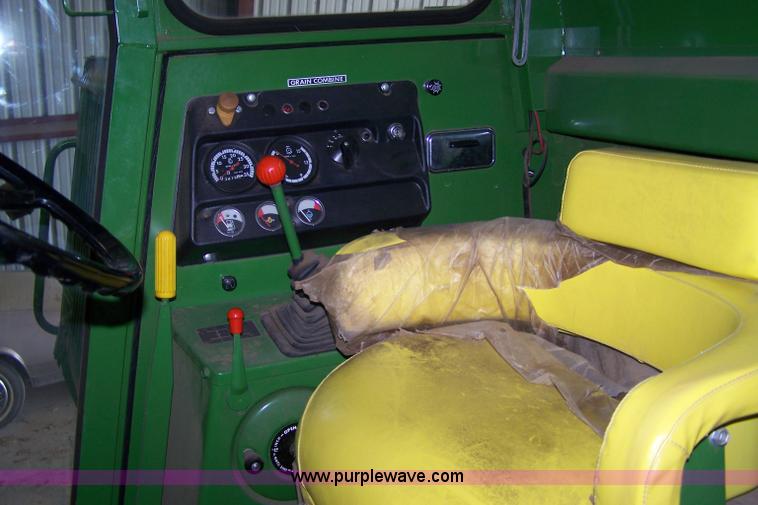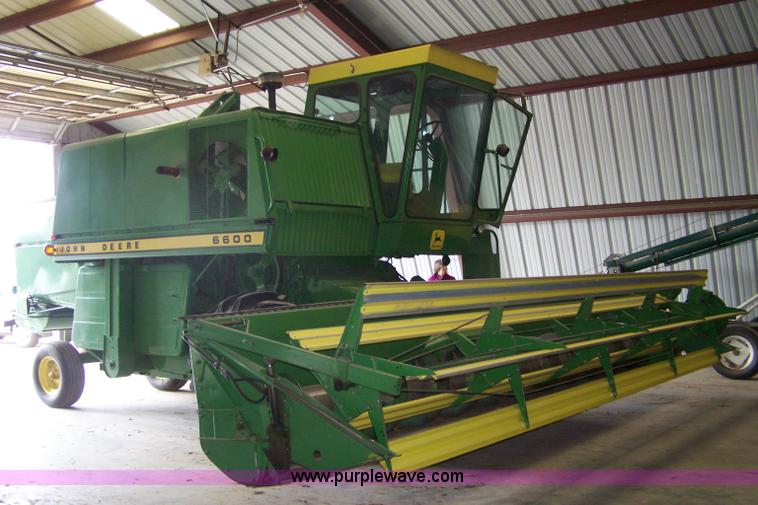 Wow.
Make that double wow. Check out the pair of adjacent serial number 1972 JD 6600 combines up for sale on an online auction June 29th at Purple Wave:
1972 John Deere 6600 combine, 518 hours, SN# 8035H
1972 John Deere 6600 combine, 413 hours, SN# 8034H
I've been covering machinery auctions since 1989 and I have to say, to see one, let alone TWO, combines approximately 40 years old in such beautiful condition and having such extremely LOW hours is rather remarkable. I will be very, very interested to see what these babies sell for. Online bidding has already started and as of late Tuesday night (June 21st) high bids were up to $4,400 and $4,600. Here's a link to the online sale bill with a slew of fantastic pictures & videos of the pair of JD 6600 combines:
Check out the plastic still on the seat of the 6600 with 413 hours:
So what's the deal with these combines? Why the super low hours? Well, word is that owner is a central Kansas widow whose husband bought the 6600's and always kept them shedded and in great working order.
How high do you think they will sell? I can't wait to find out. I'll report back with the final tally.
About Machinery Pete: Greg "Machinery Pete" Peterson has been working in the agricultural industry for 21 years and details agricultural equipment prices and trends at his website, Machinerypete.com. Greg also writes columns for Successful Farming magazine, Implement & Tractor magazine, Agriculture.com web site and also appears on the Machinery Show on RFD-TV.
You might also like: