If you like the great outdoors and enjoy a thrilling adventure, then you will love a ride in the John Deere Gator XUV. Since its inception, the John Deere Gator has experienced a massive makeover that has won over the hearts of farmers and adventure enthusiasts.
The 2007 John Deere Gator XUV
In 2007 the Gator XUV 4×4 was introduced as a more extreme Gator. This John Deere Gator is not only great for work around the farm, but it can now perform as a fun crossover.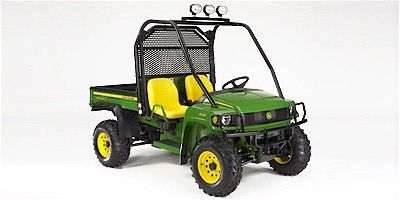 In this video you can see how much work John Deere has put into this fun utility vehicle. The Gator XUV has dual suspention, superior low end torque, and a 4 wheel drive system that can get you through some of the roughest terrain.
When John Deere wanted feeback on its new creation it went to a place where experts in off roading could offer input. This video shows John Deere at The Best in The Desert Racing Series receiving feeback from people who understand rugged vehicles.
Image Courtesy Of: http://www.atvrideronline.com/2007/john_deere/gator_xuv_4x4/620i/24087/05/index.html
You might also like: