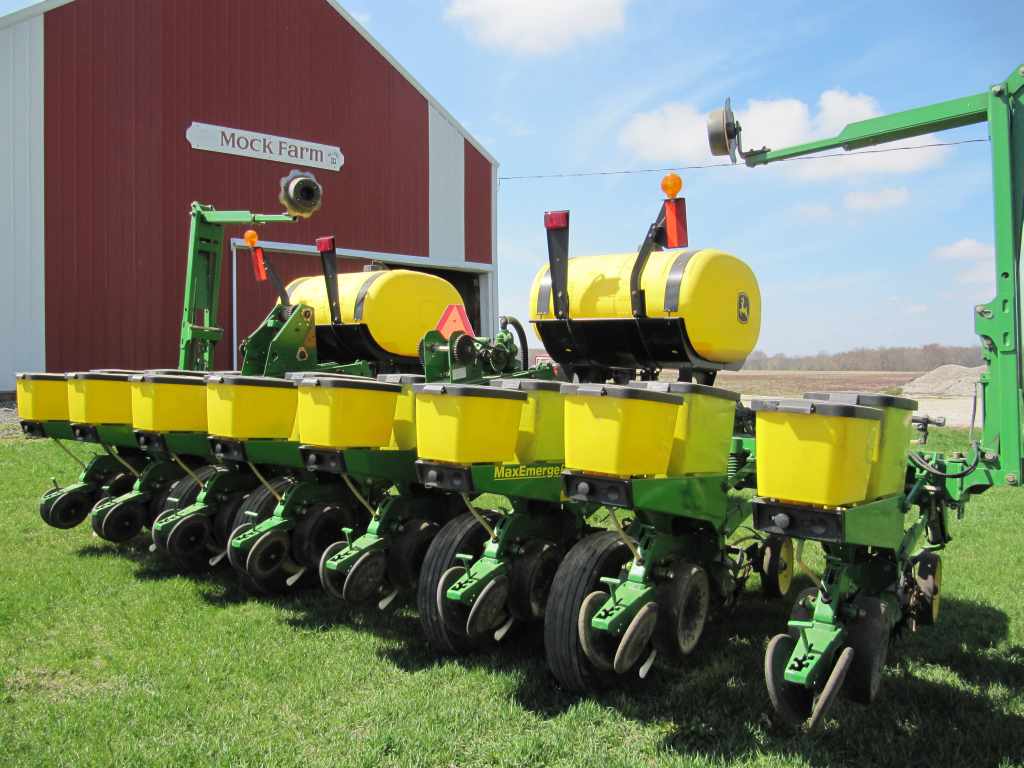 This 2002 JD 1760 8-row no-till planter with liquid fertilizer sold for a record high auction price of $59,000 on a December 3, 2011 farm auction in north-central Indiana. This was the second time in three weeks a new record high sale price was set on John Deere 1760's.
Auction sale prices on good condition used John Deere planters shot significantly higher late in 2011.
I saw proof from farm auctions in Kansas, Minnesota, Wisconsin, Indiana and Ohio, each producing record or near record high auction sale prices on a variety of used Deere planters. The kicker was a 2002 model John Deere 1760 8-row planter sold for $59,000 on a farm auction December 3, 2011 in north-central Indiana. Here's a Youtube video I put together highlighting these record-setting planters, footage of the JD 1760 selling for $59,000 on the Indiana auction is toward the end of the video:
About Machinery Pete: Greg "Machinery Pete" Peterson has been working in the agricultural industry for 21 years and details agricultural equipment prices and trends at his website, Machinerypete.com. Greg also writes columns for Successful Farming magazine, Implement & Tractor magazine, Agriculture.com web site and also appears on the Machinery Show on RFD-TV.