Last summer we posted eight of our favorite John Deere advertisements, but we came across a few more as we went back in time to write our JD 175th Anniversary post a few weeks ago. While John Deere advertisements have always been creative, they also instill a sense of passion and loyalty that many Deere owners can relate to. Although Deere builds equipment for everything from backyard gardening to enormous farms, they still find a way to make a connection with all people in their advertisements. Join us as we travel from a 1926 John Deere advertisement to present day commercials.
This first ad from 1926 explains to consumers what makes a good engine before telling them that they are "losing money every day this little profit-maker is not on your farm.
Want to learn more about our inventory of John Deere equipment? Click here to contact your local dealer!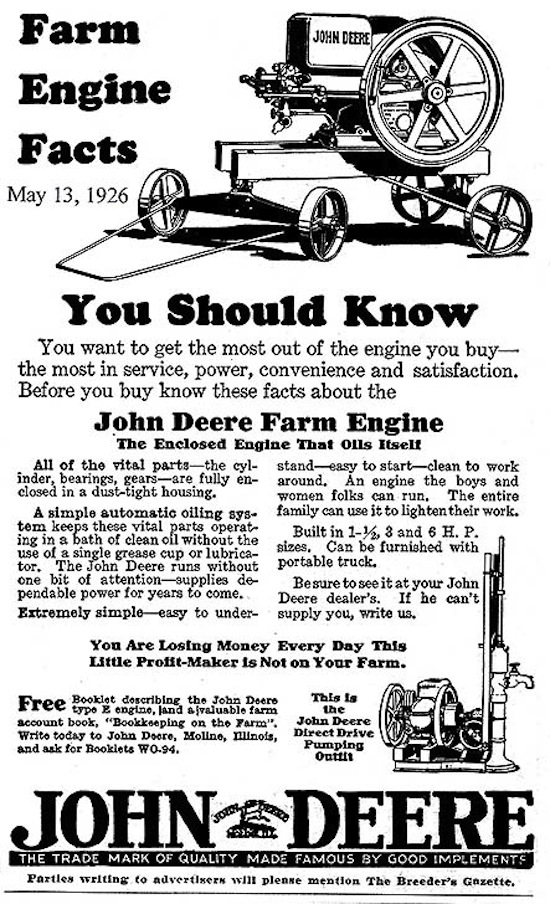 Here's a fun one from 1946 that gives testimonials from other John Deere owners.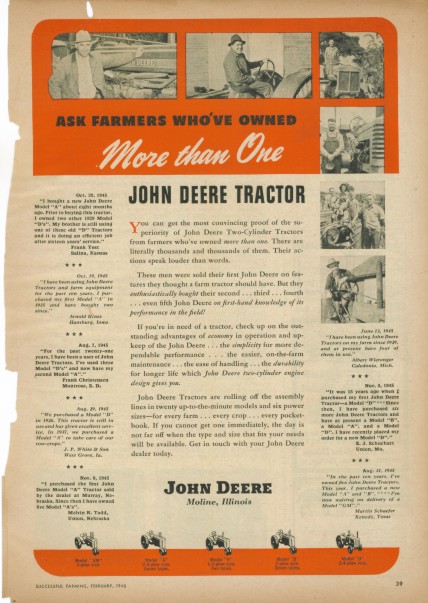 This ad for John Deere's Three-Wheel-in-Line Combines promotes the machine's "exceptionally low operating cost" with a John Deere Model "A" Tractor.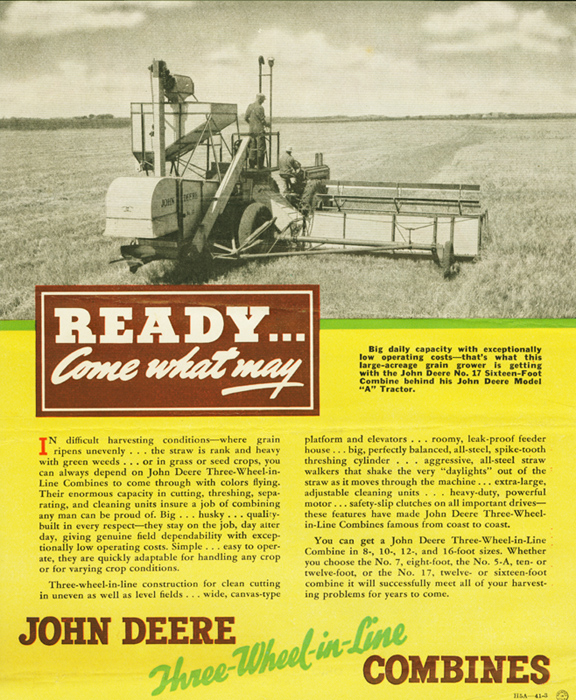 Another ad for John Deere combines, though this one is promoting their use for small and medium-sized farms.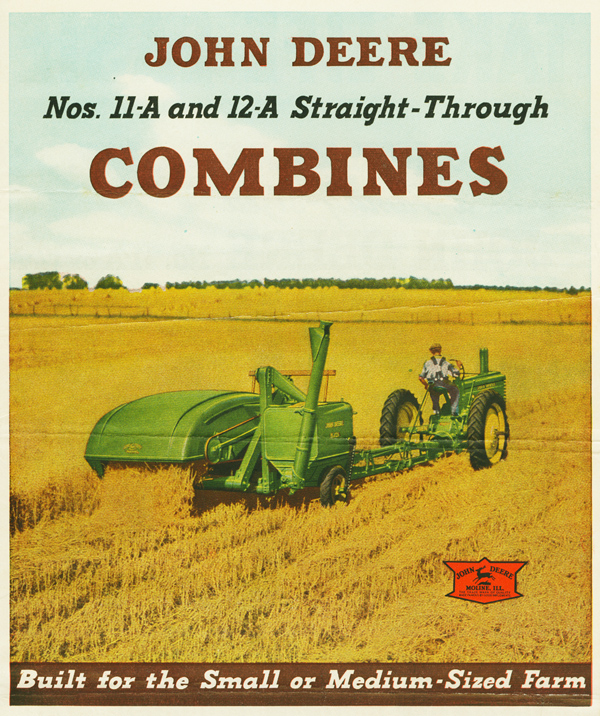 This ad from 1974 shows the "Nothing Runs Like A Deere" slogan that was originally created for a John Deere snowmobile campaign a few years prior.
Bargain tractor's take a hit in this late 1970's John Deere commercial.
While promoting the mower, this commercial also shows off Deere's at home, mobile maintenance service.
While these are some of our favorites, we know there are many more out there.
If you enjoyed this post or want to read others, feel free to connect with us on Facebook, or Twitter !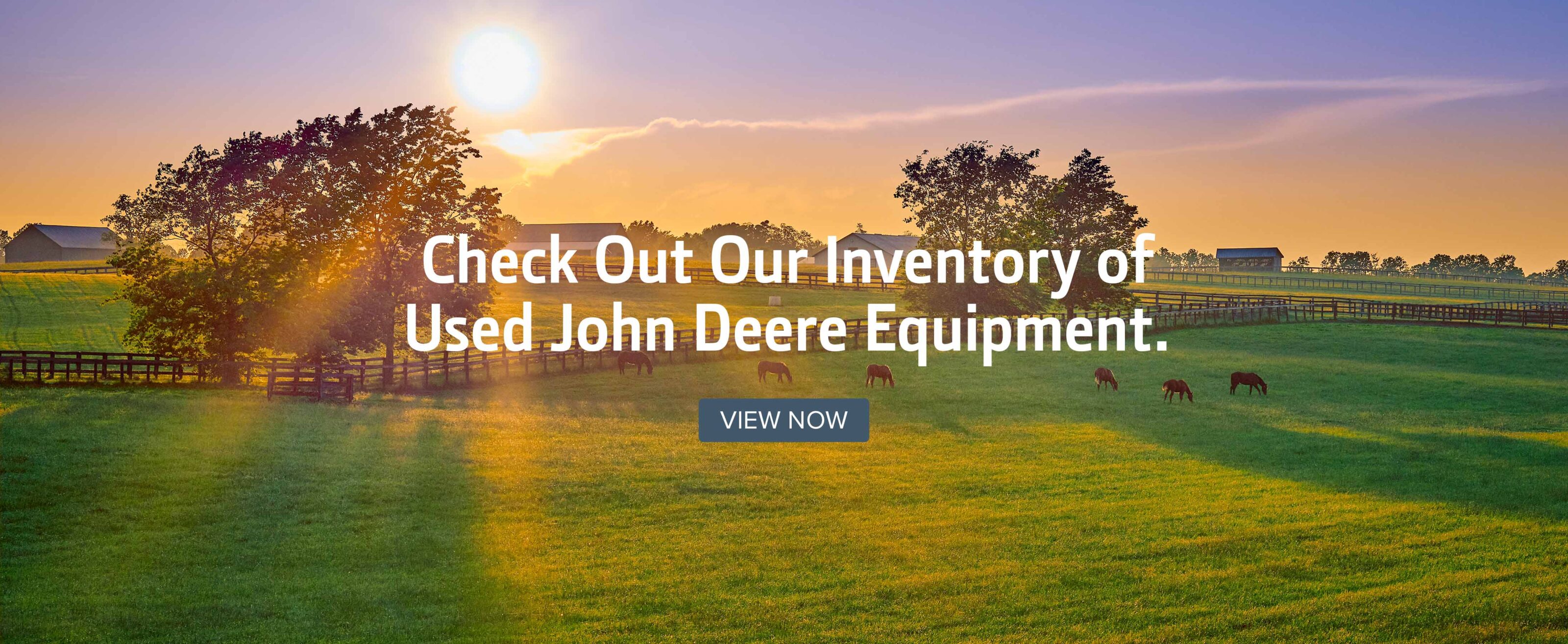 You might also like: