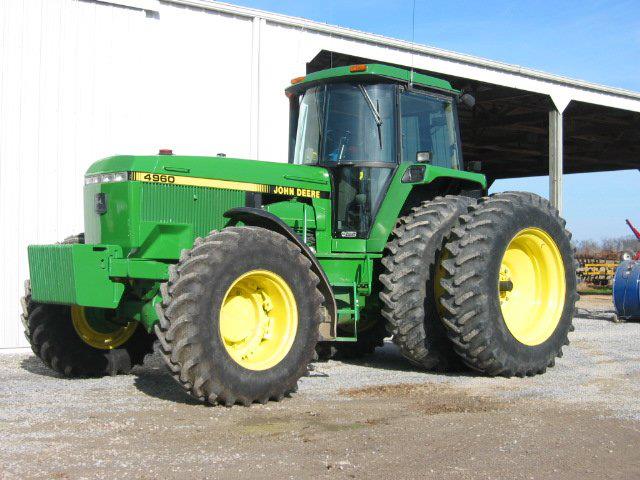 The hottest used tractor around?
Easy. That would be the 200 horsepower John Deere 4960, made by Deere from 1992-1994. Prior to September 2012, the highest auction sale price I had ever seen on a JD 4960 tractor was $76,500. Since September? I've seen a whopping (6) 4960's sell for $80,000 or more at auction.
Wow.
The latest example came on a nice February 11, 2012 farm auction in south-central Illinois, a sale by auctioneer Jamie Scherrer. A 1992 model 4960 in very nice condition, with 3,600 hours, sold for $86,000 on this farm auction, a mere $1,000 of the all-time record auction price of $87,000 for a 1993 4960 with 3,425 hours sold on a November 26, 2011 farm auction in west-central Ohio.
This February 11, 2012 farm auction in south-central Illinois also produced another eye catching sale price: the 1998 JD 9610 combine with 2,100 engine hours sold for $83,000 (no heads). That is the highest auction sale price I've seen in 5 years in the U.S. on a JD 9610 combine.
About Machinery Pete: Greg "Machinery Pete" Peterson has been working in the agricultural industry for 21 years and details agricultural equipment prices and trends at his website, Machinerypete.com. Greg also writes columns for Successful Farming magazine, Implement & Tractor magazine, Agriculture.com web site and also appears on the Machinery Show on RFD-TV.
You might also like: