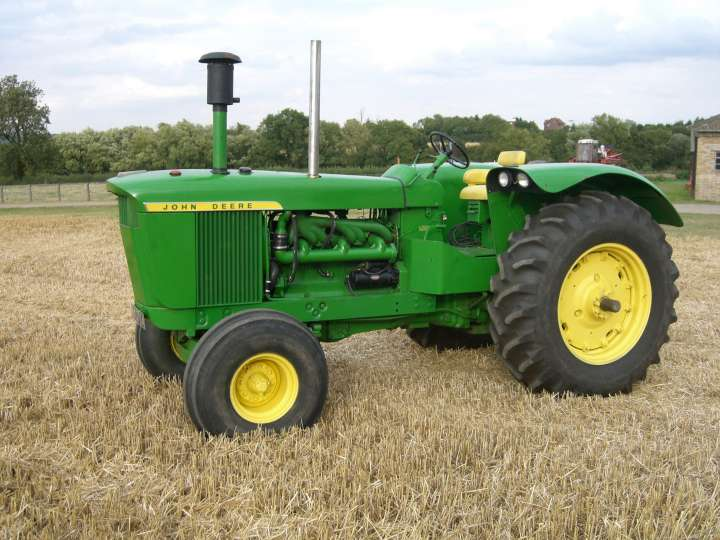 Life in the 1930s was a time when row crop tractors were prevalent in the farming industry, as these models were capable of cultivating row crops and featured one front wheel or two closely-spaced front wheels that traveled between two rows, according to Ag Web.
The industry saw several changes occur in the coming years, but the issue of power was always prominent. Many of the machines featured wide rear fenders, panels around the front of the operator's platform and treads to help harness the power of the machine.
But more power was needed, according to the news source, and this came from John Deere in the early 1960s.
John Deere introduced the John Deere 5010 model as the first two-wheel-drive tractor to produce more than 100 drawbar horsepower, in 1963, according to Tractor Data. More than 7,500 of these models were built in the Waterloo, Iowa factory, and the eight-speed machine was larger than its predecessors.
This massive model weighed 16,600 pounds and was powered by a 6-cylinder, 531-cubic-inch John Deere diesel engine, according to Ag Web.
Ag Web reported that the tractor needed a new size of rear tire in order to apply this power efficiently, and this modification allowed the John Deere 5010 to pull 32 feet of disk tiller, 40 feet of grain drills, or a seven-bottom, 16-inch plow.
This type of innovation was what has made John Deere a leader in the industry, and at a test in Nebraska, the 5010 was able to achieve 121 horsepower for PTO power.
According to the news source, while the company identified the way to add significant power to the machine, it also included new features for increased driver convenience. Helping to make the experience for the farmer easier were power steering, power brakes and the John Deere posture seat.
This added comfort became a staple of John Deere farm equipment, as the current models from the agricultural giant have the latest in comfortable products and additions to help increase the ease of operation for the farmer.
Ag Web reported that optional equipment was available, including an independent 1,000-rpm PTO, a Quick-Coupler 3-point hitch for Category 2 or 3 implements, and dual rear wheels.
You might also like: