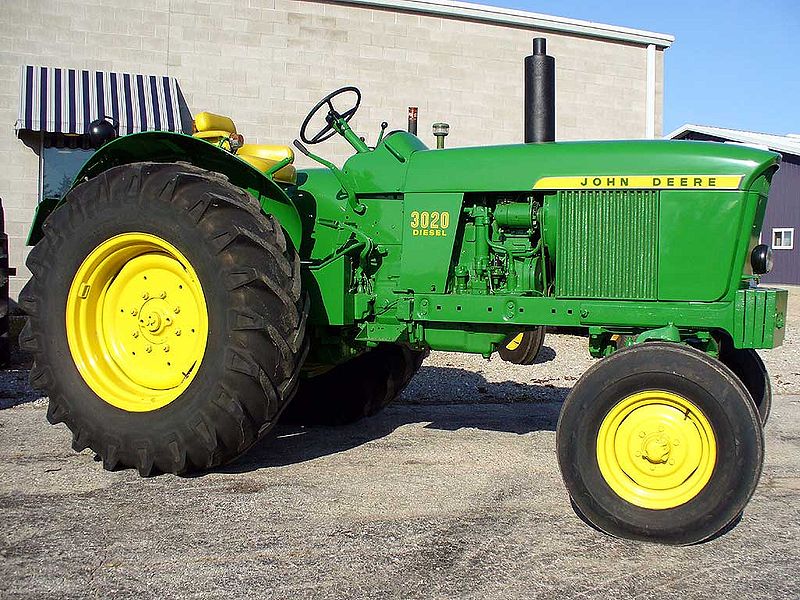 The type of enthusiasm that retired farmers have for John Deere tractors is unparalleled in the landscape of American consumerism, as they relied on the machinery for their livelihood and value its power as much as the aesthetic beauty of the equipment.
This is why so many ex-farmers keep used John Deere equipment and restore it to its original beauty, as it provides them with a sense of nostalgia and pride that cannot come from another consumer product.
Areas of the country that have a significant agricultural industry, like Wisconsin, have an even greater appreciation for farm equipment, and this type of dedication results in nostalgia-inspiring events for tractor enthusiasts.
According to the Wisconsin State Journal, an older dealership of John Deere equipment, which closed in 1962, still resonates with many residents of Cross Plains, Wisconsin, and it is these fond memories that have inspired these individuals to hold a reunion each year.
More than 300 people showed up, and many attendees brought used John Deere tractors that they had purchased from the store many years ago. Fond memories of former owners Matt and Lucian Bowar were a common topic of conversation at the event.
"It was just amazing just hearing people talk about Matt and Lucian," Keith Aeschbach, Matt Bowar's great-grandson, told the Journal. "They said those guys would do anything for you. It just stuck with all those customers and they all remembered that."
The family of Matt Bowar began to organize the event as a way to celebrate his life and his favorite hobby, as he opened the business as a way to be constantly surrounded by his favorite farm equipment.
Farmers in the region began to attend the event in droves, as they looked forward to reminiscing and remember when Bowar helped them with their equipment.
"As the word started spreading, we just started talking to more people," Aeschbach told the news source.
Bowar opened his dealership in 1939, according to the Journal, and he ran the business until his death in 1958. Although it closed just several years after his passing, his family and friends have fond memories of the store and clearly the local townspeople do as well.
Aeschbach is planning to celebrate the 75th anniversary of the store's opening as a way to pay tribute to Bowar.
You might also like: