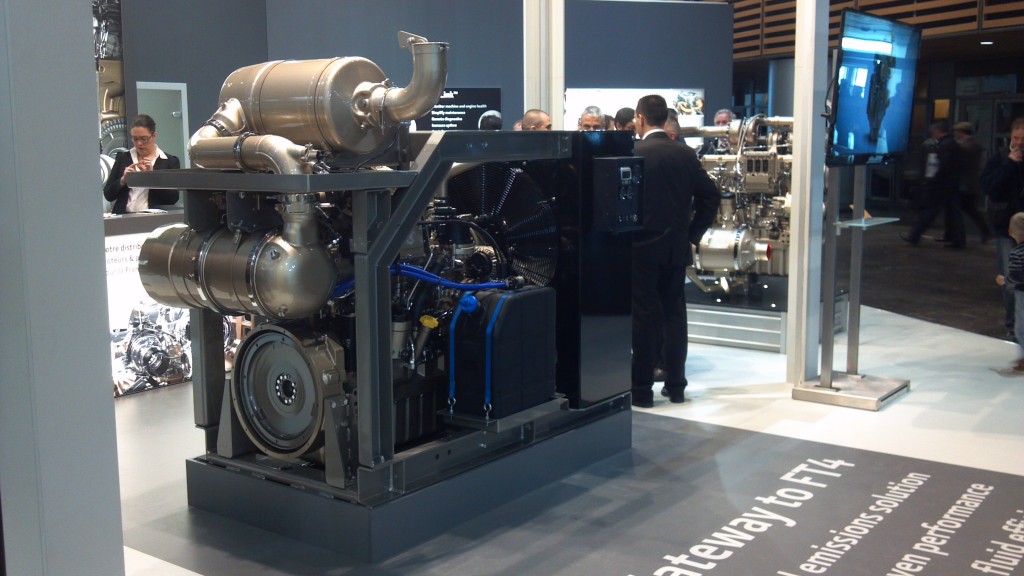 John Deere Power Systems has announced the naming convention and power ratings for its complete lineup of Final Tier 4/Stage IV mobile off-highway diesel engines, according to a company release.
The release noted the company is building on previous tier nomenclature, and the John Deere Final Tier 4/Stage IV engine names will begin with the PowerTech brand and add a three-letter-long suffix that identifies the specific technology package that is used.
In terms of power ratings for the highly-used John Deere equipment, the company noted that specific letters will indicate the technology that is used, ranging from variable geometry turbochargers to wastegate turbochargers.
"Our Final Tier 4/Stage IV naming convention provides customers with simple, familiar identification of our engine models," said Doug Laudick, manager of product planning at John Deere Power Systems.
Models and power ratings for the complete lineup of John Deere Final Tier 4/Stage IV engine lineup range from the PowerTech EWX 2.9 liter model with between 50 and 74 horsepower to the PowerTech PSS 13.5 liter version with a staggering 400 to 600 horsepower engine.
The company also announced that they will be exhibiting the next engines at Intermat 2012, an international event that showcases the latest equipment and techniques for construction and materials industries. A number of innovative additions to John Deere engines have allowed the business to meet the ever-changing regulations of the industry.
"From the onset of emissions regulations, John Deere has focused on incorporating emissions-reduction technologies that meet applicable regulations while maintaining or improving performance," said John Piasecki, director of worldwide marketing, sales and customer support for John Deere Power Systems.
The executive noted that the company is working with the engines using a building-block approach, as the right combination could meet regulations while still being effective.
"This building-block approach led to the Integrated Emissions Control system and an optimized Final Tier 4/Stage IV technology solution that we're confident will deliver emissions compliance without sacrificing power, performance, ease of operation, fluid efficiency, reliability, durability or economical operating cost," said Piasecki.
John Deere attained a world-class fuel economy position with its Tier 3/Stage III A engines, but the new regulations and call for increased efficiency led to the recent line of engines. The brand adjusted to meet the growing needs of the industry, something it has been doing for many years.
You might also like: