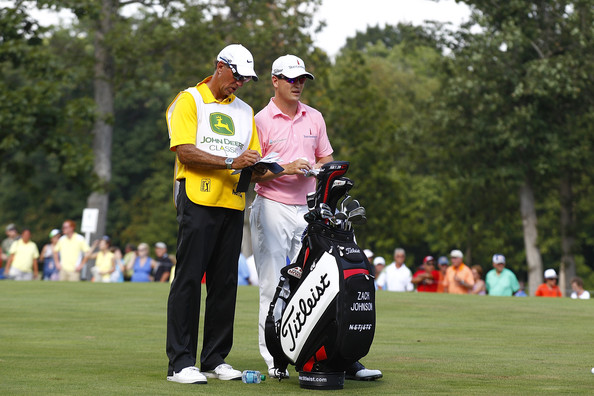 Zach Johnson was able to hold off fellow American Troy Matteson during a sudden death playoff round to secure his first John Deere Classic victory, as the two golfers needed two extra holes to determine the winner at TPC Deere Run in Silvis, Illinois.
Though he won the 2007 Masters in fine fashion, Johnson kept this event close to his heart, due in part to the fact that he grew up in nearby Iowa.
Raised in Cedar Rapids, Johnson grew up in a state dominated by John Deere products and equipment. This made it only fitting that he would win the company's tournament, especially since it is held so close to his old home.
"It just feels awesome, I can't really put it into words," Johnson, who is on the board of the directors for the JohnDeere tournament, said at a press conference, according to Reuters. "This tournament has meant so much to me and my family over the years. I don't know if you can rank any of them (titles). They're all so ultimately special."
While many questions at the press conference centered around his past wins or his securing victory after such a contested tournament, Johnson chose to focus on the special nature of the event at TPC Deere Run.
"Augusta is Augusta, you really can't push anything past that but I am really going to enjoy this one because this is supremely special," he told reporters.
While the local hero was able to hoist the victory trophy, much of the attention turned to Steve Stricker. This TPC Deere Run legend was unable to claim his fourth straight win at one of his favorite tournaments.
"Maybe I was trying too hard. I don't know. I don't know really what it was," Stricker told reporters after his final round. "I was trying to win the golf tournament. I wasn't worried about four in a row, I was just trying to win.
Stricker was well positioned to make a last ditch effort to win the tournament on the final day, as he came into Sunday trailing by only a few strokes. However, the three-time champ was unable to capitalize, finishing fifth against the backdrop of John Deere equipment in Illinois.
Photo Courtesy of: http://www.zimbio.com
You might also like: