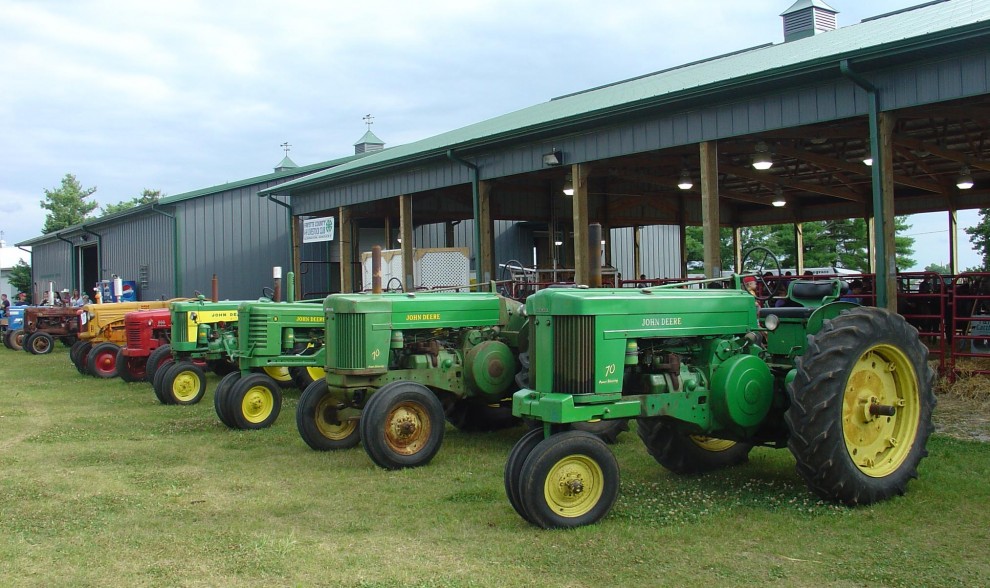 The love of John Deere tractors is not something that is reserved for a certain segment of the population, as enthusiasts of the company's farm equipment come inall ages, shapes and sizes.
This is why the love of John Deere tractors is passed from generation to generation, as each age group is likely to prefer a machine that they used while on the farm or mowing the lawn.
Toy tractors often are the favorite vehicle of choice for younger farmers, but their taste often evolves as they grow up. Regardless of what model they prefer, this next generation of agricultural workers is likely to appreciate older equipment while also enjoying the new technology on more recently designed machines.
The TriCities News reported that this type of sentiment across all age groups existed at the annual used tractor show that was held in Blountville, Tennessee.
People from all walks of life came to the 19th Annual Sullivan County Antique Tractor and Engine Association show, where parents and children took out their favorite John Deere models. This included many young farmers and pedal tractors.
"They're just a good little thing to have around and you can do all sorts of things," one young John Deere enthusiast said. "You can do hay and everything. You can't have cows without a tractor. You need a tractor for your animals."
This young enthusiast noted that kids his age should learn about the tractors, even if they are only using the pedal versions.
"If they wanna have a farm they've gotta learn," he told the news source.
Teaching kids about tractors and older types of farm equipment is part of the reason that shows like the Sullivan County event are held, as the history of the industry is important for farmers to understand.
"The younger generation doesn't know how granddad and great-granddad survived until today," said Trevor Browder, of Blountville. "A lot of this equipment was the predecessor [to today's engines.] We like to keep the presence of history in the area, so the younger generation will know how it was."
Races at these shows are often fun for these younger farmers, and it provides them with a chance to pedal their way to victory on their toy tractors.
Image Courtesy Of: http://www.lionsclubbluegrassfair.com
You might also like: