Haymaking season calls for a JD baler that's up for the task and is fully equipped with maintained John Deere baler parts. The baler is the backbone of a quality stack of hay, one with the right amount of moisture and nutrients to keep your animals healthy.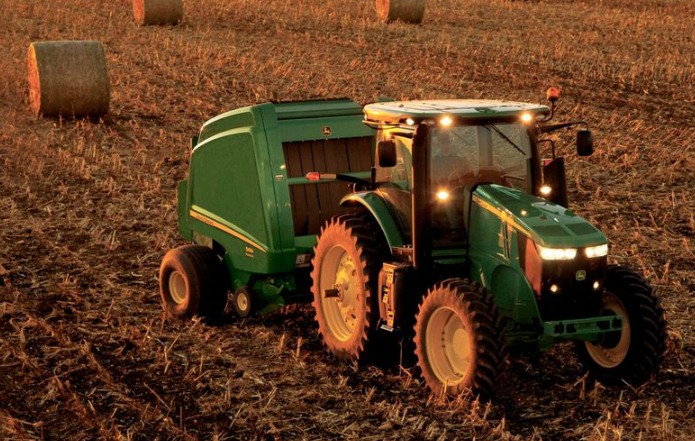 Whether your haymaking requires a square or round baler, it's essential to keep the inner parts fully functional and well maintained. With these 5 top-notch John Deere baler parts, your haymaking equipment is guaranteed to be productive, efficient, and able to produce high-quality bales.
When you decide to enhance your baler equipment, you'll find several John Deere baler parts on the market to meet your needs. Everything from belt parts to pick-up attachments can make your job easier out in the field.
Pickup Parts and Attachments
MegaTough™:

These teeth improve crop retrieval in rough conditions. This feature is helpful because it allows you to pick up hay more quickly.

Gauge Wheels:

With these

gauge wheels

, you'll always have a smooth ride across even over uneven terrain.

Hydraulic Pickup Lift:

You'll have no problem raising the pickup for transport with this lift.

Gathering Wheels:

These wheels are side-mounted and spring-loaded for rough terrain and make it easier to pick up windrows that have been scattered by the wind.

Corn Cob Filler Plates:

The plates improve pickup tooth and rotor tine reliability and reduce the chances of corn cobs becoming stuck in the pickup strippers.

Corn Stalk Compression Rack:

With this rack, you'll improve the feeding of fluffy cornstalk windrows into the baler.
Diamond Thread Baler Belts
This baler belt is designed to handle heavy shock loads without any trouble. It is puncture- and tear-resistant, and it is composed of durable nylon and polyester materials. With four protective layers of nylon and polyester fabric, these belts are resistant to curling, yet flexible enough to lift the crop off the pick-up teeth and roll tight, uniform-density bales. The Diamond Thread is a self-cleaning belt that keeps dirt away in order to prevent bale slip. Once these belts reach the end of their service, a built-in wear indicator will let you know that it's time to change the belt. The diamond-tread design grips the bale, preventing slippage and preventing chafing. These belts also enclose 91% of the bale width, which reduces material loss during the baling process.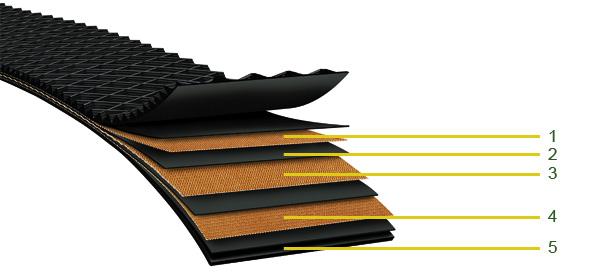 Diamond Chain (Drive Parts & Attachments)
This chain comes standard in all 9 Series Round Balers. Every Diamond Chain is created to meet specific dimensional standards under a quality control system that ensures that only the best chains make it to final assembly. These chains are created with raw materials and meet standards for metal grade, as well as mechanical properties, carbon, and alloy content.
Plate Type Belt Splice
Thanks to the components of a closed loop locking system, Deere's Plate Type Belt Splice provides the strength and durability for handling the heaviest of loads consistently. When paired with the Diamond Thread Baler belt, this splice makes even the toughest harvest season and haymaking manageable.
Round Baler Chain
Oftentimes people can overlook the intricate parts of a baler, but parts like the Round Baler Chain are essential pieces to the preventative maintenance of John Deere balers. A Round Baler Chain from John Deere is built to last and requires minimal maintenance once it has been linked to your machine.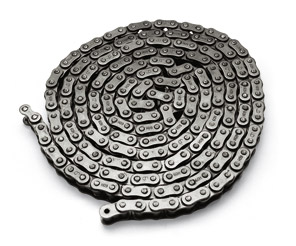 Factory-Installed Grease Banks
The convenient grease banks of John Deere balers allow you to easily grease your machine more quickly. You will spend less time greasing your machine prior to haymaking and will be able to get into the field faster for a productive day of baling.
Cam Clutch
In Deere's newest Premium baler, PTO is protected by Cam-clutch to ensure the driveline runs cooler when slipped, is totally maintenance-free, and informs the operator when the driveline disengages.
Twine and Net Parts and Attachments
B-Wrap:

Now compatible with premium balers, B-Wrap helps operators keep their bay protected from the elements while outdoors.

CoverEdge™ Surface Wrap Attachment:

This attachment is designed to help operators create better-shaped bales for easier handling.
Forming Chamber Parts and Attachments
Side Sheet Enhancement Kit:

This kit gives operators everything they need to handle all field conditions and protect the inside walls of their round baler.

Variable Core Valve:

This valve reduces hydraulic pressure and reduces core density at ease, making it simple to start the baler regardless of the conditions at hand.
Bale Ejection System Parts and Attachments
Bale Push Bar:

This push bar eliminates the need to back up while ejecting a bale. It has two spring-loaded arms and a center bar that help push the bale with force.

Hydraulic Bale Ramps:

These ramps are designed to make it easy for operators to gently roll their bales away from their baler, regardless of the terrain.
Hay Moisture Testers
Advanced Baler-Mounted Hay Moisture Tester:

This tester can give you readings on small square or round bales every three seconds.

Baler-Mounted Hay Tester:

Operators can receive a direct readout of moisture percentage while baling hay with this tester.

Handheld, Low-Moisture-Range Hay Testers:

These testers can detect moisture levels down to eight percent.

Portable Windrow Hay Moisture Tester:

Quick testing in the windrow is a breeze with this tool, which can be used before baling.

Hay Moisture Testers in 18-in. or 32-in. Probes:

These tools measure both moisture and temperature.

Rubber Drawbar Shield:

This shield can save time by preventing windrow bunching.
Final Thoughts
Every part of a John Deere baler is dependent on the functionality of all other parts in the machine. The proper maintenance and care of your John Deere baler parts will ensure that your baler is always ready for harvest.
If you enjoyed this post or want to read others, feel free to connect with us on Facebook, Pinterest, Twitter, or Instagram!
All photos courtesy of Deere.com
You might also like: