The John Deere 7R series tractors are designed to combine the versatility of a utility tractor with enough power to perform in the field, whatever the project might be. The John Deere 7230R tractor does just that, including several features from the inside and out, which separate it from the pack. Long days in the field can seem much shorter while operating this machine, thanks to these features.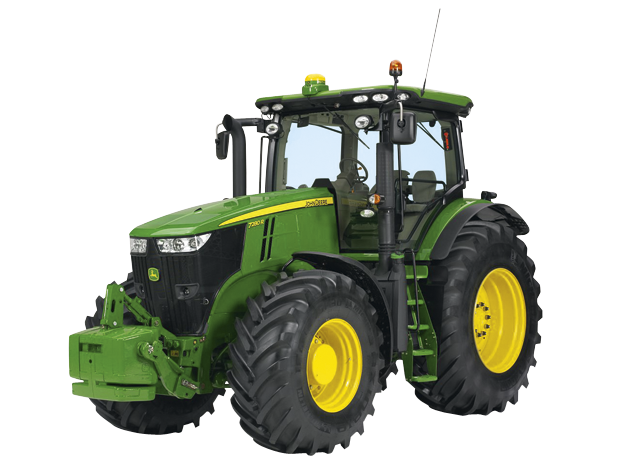 So, let's take a detailed look at some of these specifications and what makes the 7230R stand above the rest.
Power and Efficiency of the R Series
It all starts with power. Without sufficient horsepower for the job, all other features will be irrelevant. The 7230R features a 9L PowerTech PVX engine with up to 280 hp at rated speed. These powerful engines take a "DieselOnly" approach to Stage III B compliance standards, so overall performance isn't sacrificed at the hands of fuel efficiency.
Additionally, the 7R Tractors come with e23™ PowerShift transmissions which help to handle sudden, high-torque power loads. It also maintains quick and smooth shifts. Customers can also utilize the Infinitely Variable Transmission™ as an alternative.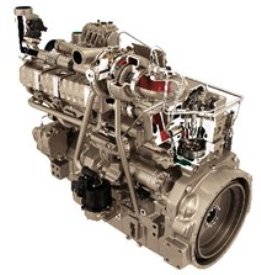 Comfortable Cabs with CommandView II
Let's climb inside the 7230R, where the operator truly has an office on wheels. The CommandView II Cab features a spacious interior with generously large glass surfaces and a comfortable instructor seat. The ActiveSeat option, which absorbs up to 90% of vertical movement, is available for those who want to take comfort to another level. Stay cool during even the warmest days with the roof-integrated air conditioning system which can be set from the remote control in the armrest. While staying cool, block out any outside noise by listening to your favorite music with 4 high quality speakers and subwoofer built into the cab.
In addition to CommandView, the cabs of the 7R Tractors come with two extra inches of headroom as well as a 24% wider entry path, which makes for easier entering and exiting of the vehicle. Customers can choose Select, Premium, and Ultimate cab packages. All of these packages offer bonuses, such as a leather seat that also has electronic adjustment.
Active Command Steering
To minimize operator fatigue, the 7230R also includes dynamic stability control steering that adjusts the road-wheel angle based on the lateral acceleration of the tractor. This feature helps the vehicle stay on line even in rough and bumpy terrain. Control is made even more simple thanks to variable ratio and effort steering, which provides light, agile steering at lower speeds, and, to prevent over steering, heavier steering at higher speeds.
Ag Management Solutions
When you're in the field working, there are a number of responsibilities and factors to account for. The Ag Management Solutions system is designed to relieve some of this stress by automating a few tasks, as seen below: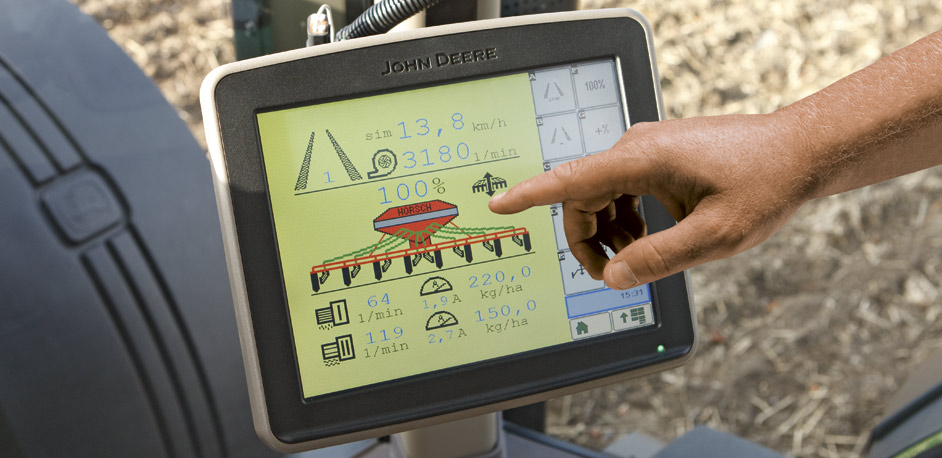 AutoTrac: This feature allows the operator to define the correction signal they want to use in the field with hands-free guidance that allows them to reduce overlap by as much as 90%
FieldDoc: Allows the operator to have all field application data automatically recorded. From tillage, to seeding, spraying and fertilizer spreading, the operator can record full details of field activities.
iGuide: With this feature, your tractor will automatically adjust attachments to compensate for drifting on uneven terrain, which can cause gaps or overlaps.
iSteer: Actively compensates for drift, thanks to SBG Innovative sensors and hydraulics
360 Degree Lighting
The John Deere 7230R gives the operator the chance to work day and night thanks to its 360 degree lighting system. The cab has 12 lights integrated into the cab roof, 4 adjustable beltline and rear fender field lights, high and low-beam headlights, as well as 8 field, spot and road lights on the bonnet grille. All lighting is controlled from within the cab's CommandCenter.
The combination of versatility and power found within the John Deere 7230R gives operators the ability to complete any project, day or night, from the confines of a spacious office on wheels.
If you have any questions about the John Deere 7230 Tractor, you can contact your local John Deere dealer.
If you enjoyed this post or want to read others, feel free to connect with us on Facebook, Pinterest, Twitter, or Instagram!
You might also like: