Agricultural producers are always looking for the latest machinery or technology to advance their operations, in an effort to get the most of their time spent in the field or office. With a new year in sight, John Deere recently added to its popular 7R Series tractor line, with five new models (7210R, 7230R, 7250R, 7270R, 7290R) designed to boost power, performance, comfort, and control.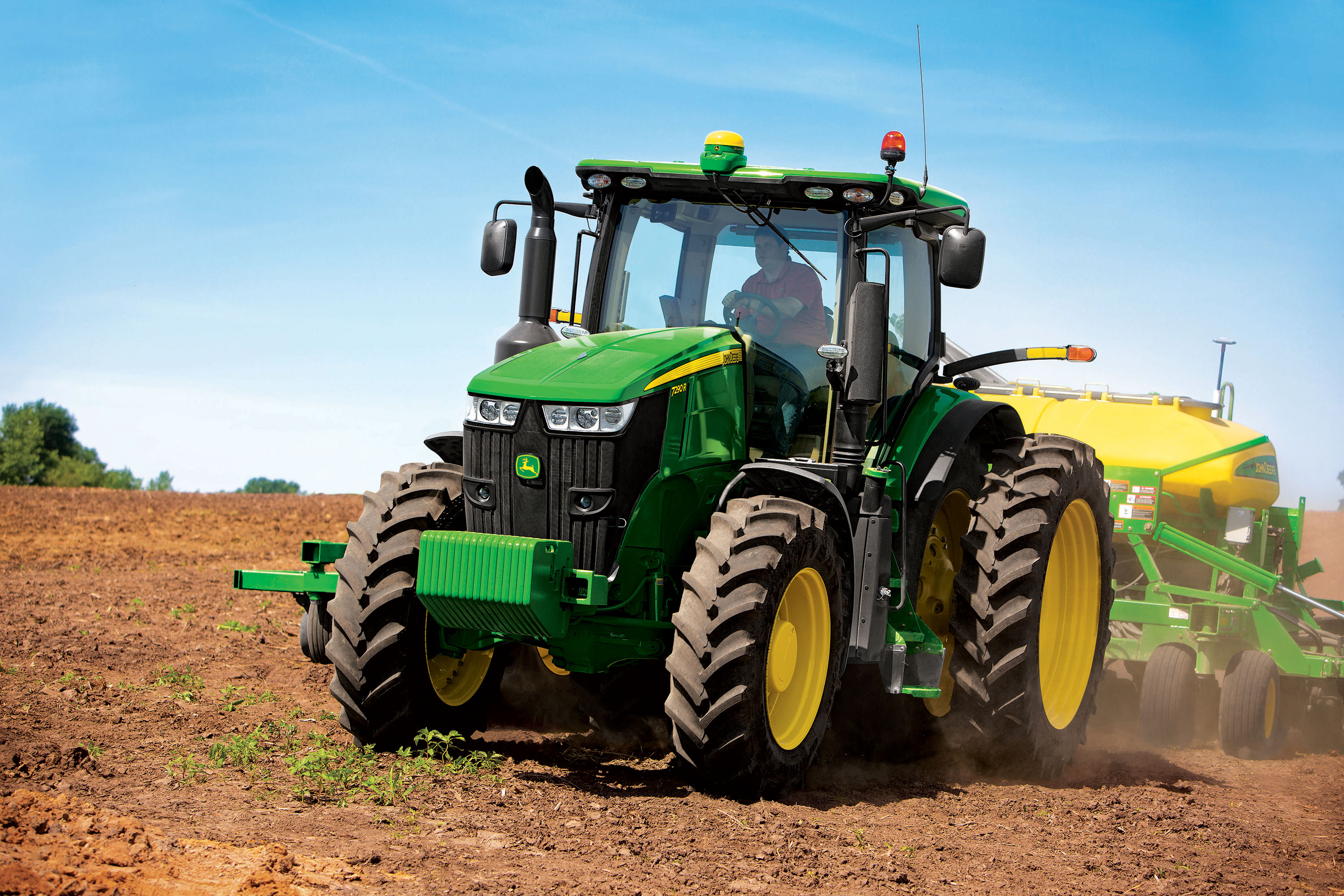 Let's take a closer look at some of the features that elevate these models to the next level, making them the latest "must-have" machines in the agricultural market.
Power and Efficiency: The new 2014 7R Series models range from 210 to 290 hp, powered by either a 6.8L or 9.0L PowerTech PSS engine, boasting 10 to 20 more hp and more torque than previous 7R models, giving a little extra power for that tough job. While providing some more power, the engine found inside the new 7R series still meets the government's Final Tier 4 emissions requirements, while maintaining value and low cost of ownership.
Additionally, the e23 PowerShift Transmission with Efficiency Manager has the widest gear selection on the market and automation capabilities, improving overall machine efficiency and operator productivity while in the field.
Intelligent Technology: John Deere has always been an industry innovator with regards to technological advancements, and this trend continues within the new 7R Series models.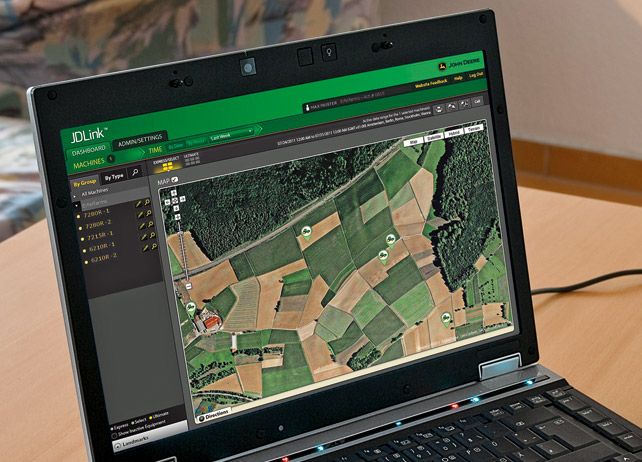 All new 7R Series models are JDLink ready and once activated, provide operators with machines' logistics, alert messages, and the ability to even see which machines are running or idling within the fleet.  With the combination of JDLink, Remote Display Access and Service ADVISOR Remote, dealers can potentially save operators a service call by keeping a pulse on the machines, getting them back up and running again in a timely manner.
Each of these features work together to reduce machine downtime and increase time spent in the field getting the job done.
CommandView III Cab: As operators spend long days in the field planting, seeding, tilling, harvesting, etc., they should be comfortable within their office on wheels, making long days feel a bit shorter. This is where the CommanView III Cab comes in. Operators like to have a clear view of their attachments and until now, blind spots on mirrors or simply the strain of turning around to look behind has been an obstacle. The CommandView III Cab includes a 40-degree right-hand seat swivel which gives operators a virtually unrestricted rear view of their implement, allowing them to keep an eye on what's important.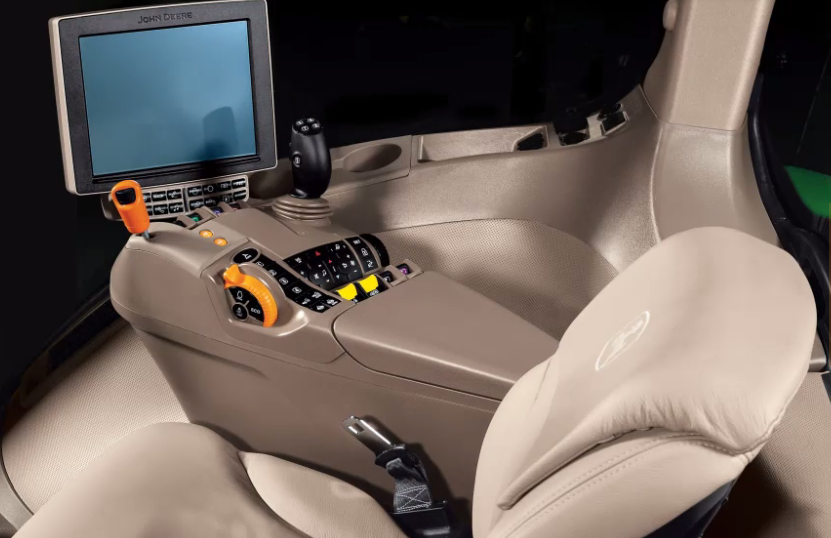 For control purposes, the newly designed CommandArm keeps key tractor functions in an arm's reach, including AutoTrac resume, throttle, transmission speed and direction, and more. Also found within the cab is a larger (10") CommandCenter Display, featuring GreenStar software, allowing operators to track performance and make necessary adjustments on-the-go.
During peak planting and harvesting seasons, it isn't uncommon for operators to eat breakfast, lunch and dinner from within their machine. The CommandView III Cab ensures meals stay fresh all day with an Actively-Cooled built-in refrigerator.
The already popular John Deere 7R Series tractors may just become even more of a fan-favorite with the latest models, which will increase power and productivity in the field, while keeping the operator comfortable throughout the day.
If you enjoyed this post, or want to take a look at some other, feel free to connect with us on Facebook or Google+!
You might also like: