Crop producers understand Mother Nature isn't always going to cooperate. The task at hand can frequently be complicated due to adverse conditions such as excess rain, wind, etc. However, the latest addition to the John Deere windrower family, the W235, was built with solutions to these problems in mind.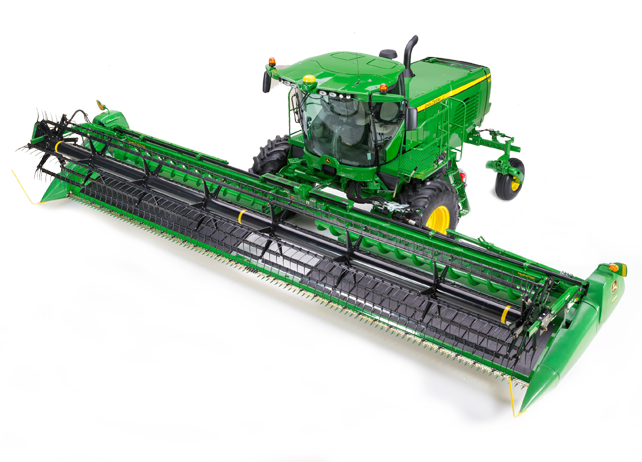 Thanks to several new features, the W235 Self-Propelled Windrower is ready to tackle even the toughest mowing or windrowing conditions with more power, comfort, and ease of operation. Let's take a look at some of the features of the W235 that aim to simplify the windrowing process for producers.
Mechanical Enhancements: The newest model, which comes in two configurations, a Draper and a Rotary, features a 6.8L Final Tier 4 engine with 235 horsepower. Compared to previous models, this is an increase of 17.5% in horsepower, giving that extra power for any conditions. Ground level filling and a 160-gallon tank also provide more than a full day of operating time between fill-ups, allowing for more time in the field.
AutoTrac and CommandCenter: The W235 comes with integrated AutoTrac technology, which allows the platform to engage crops at all times, leading to more productivity. AutoTrac provides more consistent windrows, longer operating hours, and less operator fatigue.
The CommandCenter display serves as the windrower's information center, showcasing important header and diagnostic information, machine setting adjustments, and more. This allows the operator to get a visual look at important information to the windrowing process.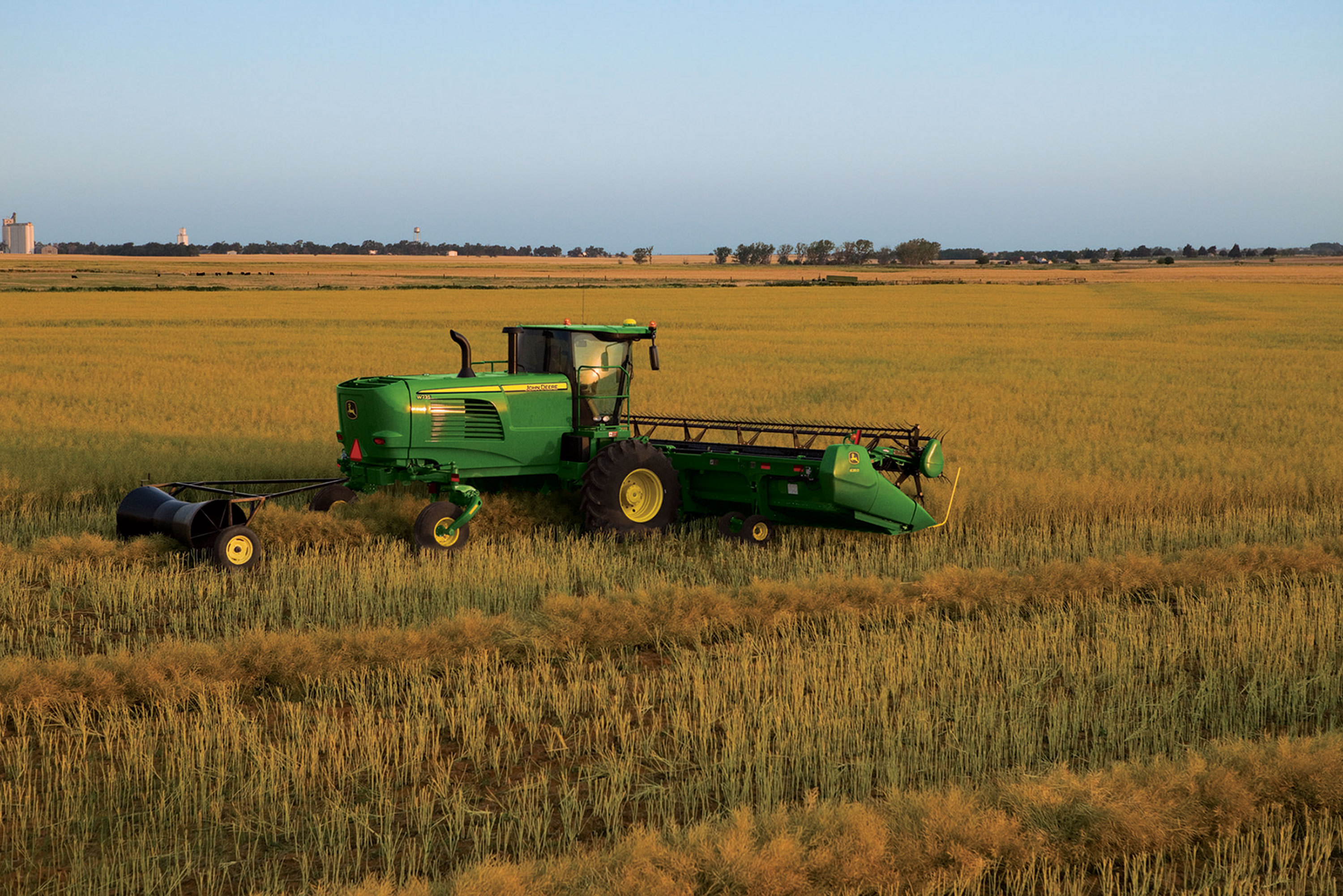 Flexible Cab Options Provide Visibility and Comfort: Long days in the field can seem even longer with the absence of comfort. The W235 has several cab options to fit the needs of the operator, each providing supreme visibility to get a clear view of the task at hand.
The four cab options (Economy, Standard, Premium, and Ultimate) each come with JDLink, are AutoTrac ready, have a 12 percent light tinted window, automatic temperature control, interior rear-view mirror, and two halogen rear work lights.
A large, wide-angle front windshield and center of cab seat provide an unobstructed panoramic perspective from side-to-side and top-to-bottom. Custom shaped side windows along with narrow cab corner posts allow for 180-degrees of nearly uninterrupted visibility of the header in the field and on the road.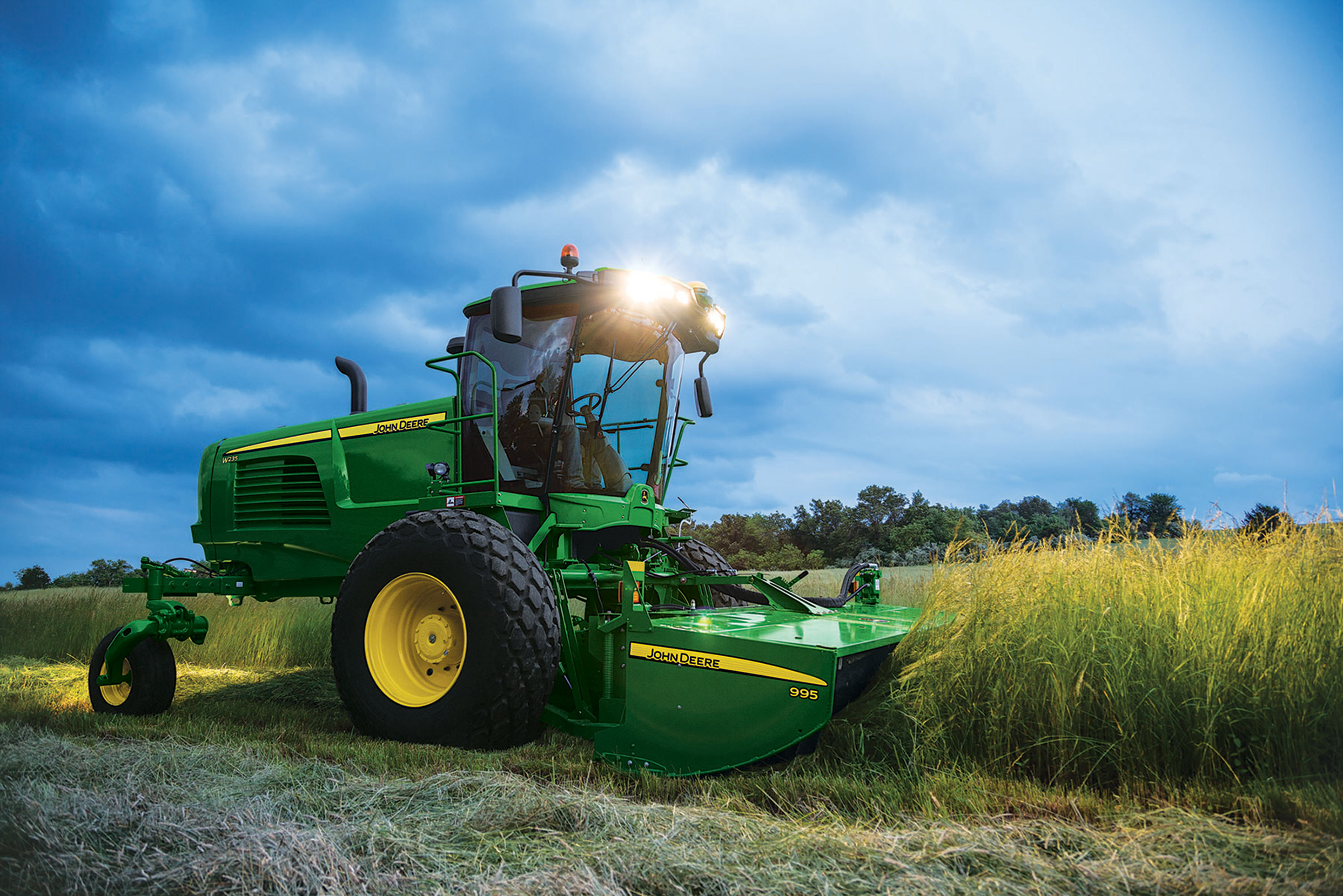 This latest addition to the Deere windrower family was just one of many new products introduced at the 2014 John Deere Production Introduction. New features and designs simplify the windrowing process while reducing the amount of stress put on the operator.
Feel free to share this post with friends or read more like it by connecting with us on Facebook or Google+!