The cotton-picking game has just been taken to an entirely new level for 2015, with the John Deere CP690 cotton picker. By making improvements to one of the most groundbreaking harvesting machines of the era, producers will experience a dramatically enhanced cotton harvesting season.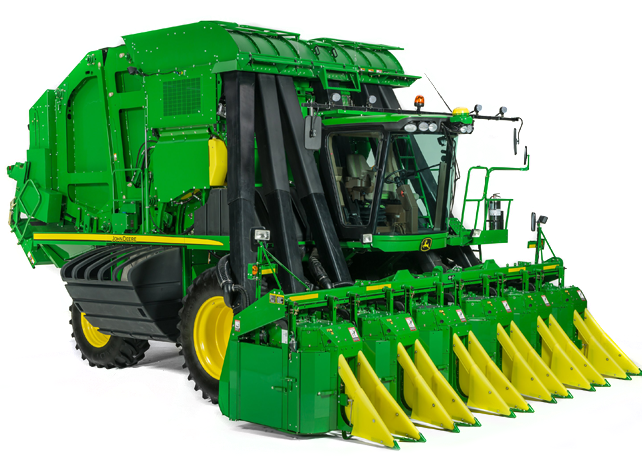 Exciting modifications have been made to both major and minor features of the machine, including the engine, row unit and cab. The CP690 cotton picker, previously known as the 7760, has updated on-board round module building with increased power, performance and uptime.
While many changes have been incorporated to make the new CP690 cotton picker, we thought it would be helpful to highlight some of the most significant ones. Let's take a look at some of the improvements that will help cotton producers to harvest more cotton in less time.
Added Power
Just as agriculture fans thought the 7760 cotton picker couldn't get anymore powerful, John Deere is out to prove them wrong! The John Deere CP690 has 560 horsepower with a Final Tier 4 engine that includes a 30 horsepower bonus to further boost cotton production. In comparison to the 7760, this machine includes 6 percent more power and is able to harvest about 10 acres in an hour. Simply put, this machine is now the most productive cotton harvester in the world.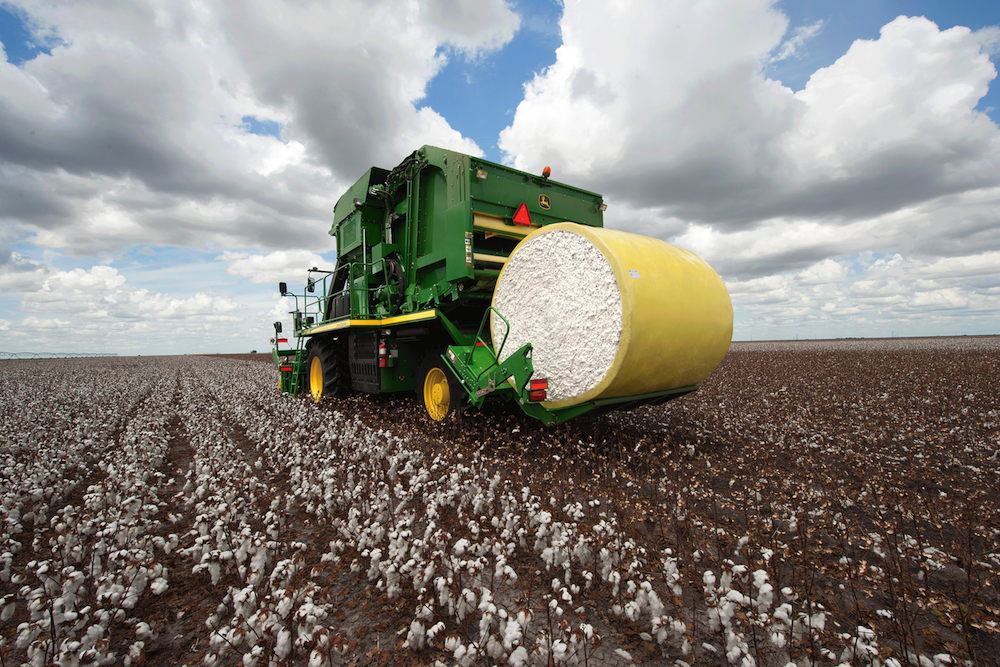 Better Performance
Despite the fact that non-stop harvesting is known as the greatest performance feature currently on the market, the new ProDrive automatic shift transmission with anti-slip regulation delivers top-notch full coverage traction. By just pushing button controls, operators can change transmission speeds without having to stop. The John Deere CP690 also features a multi-functional lever and one-touch round module unloading for automatic module building. LED lights are also incorporated to provide optimal night visibility during less desirable harvesting times.
 More Speed
The John Deere CP690 offers more harvesting speed, with a 5 percent increase. Although this may not seem like a dramatic increase in speed, having the ability to go 4.4 miles per hours can make all the difference when picking. Operators will definitely welcome a shorter day on the field! Not to mention, producers will appreciate the decrease in fuel expenses and hours on their machine.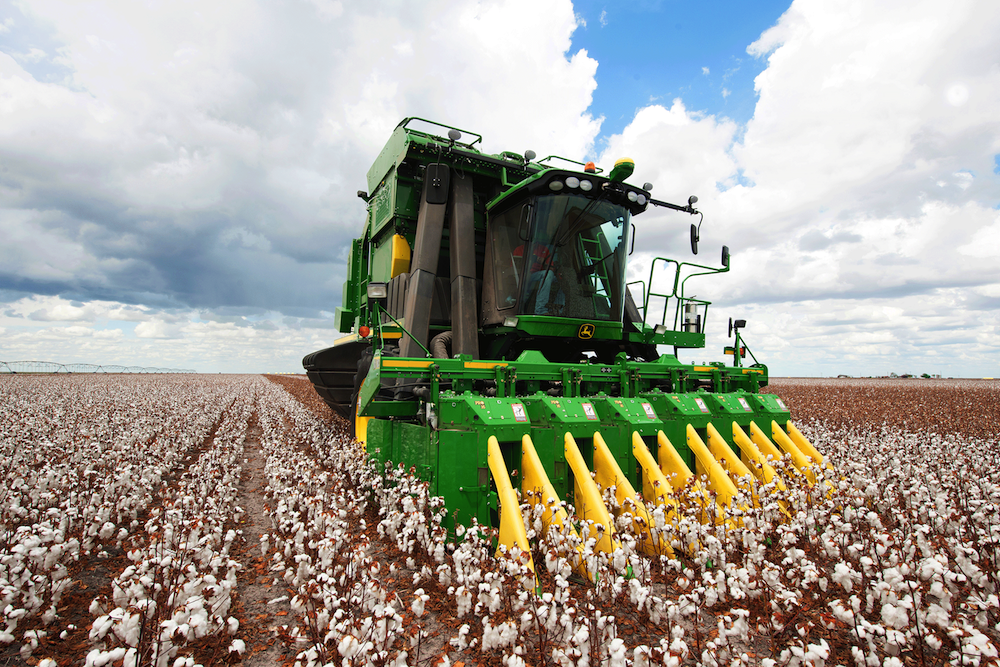 Improved Uptime
In effort to keep operators more productive than ever before, the John Deere CP690 features increased hydraulic oil service intervals (from 400 hours on the 7760 to 1,000 hours on the CP690). With fewer oil maintenances needed, producers can spend more time on the field and less time in the shop. The new row unit also offers ease and reduces downtime, while allowing for quicker and easier fine-tuning. For added convenience, this machine has an auxiliary fan to provide clarity of the rotary screen and pre-cleaner. Improvements have also been made to increase reliability of the machine in cold weather conditions.
Extra Technology
The CP690 incorporates even more technology for operators to increase efficiency. For example, Harvest Doc Cotton offers clear yield mapping, Harvest Identification Cotton produces data while on the move and eliminates manual module tagging, Wireless Data Transfer offers direct file delivery, and JDLink provides many other innovative features. This machine also has a new digital corner post display to help operators better understand system status metrics. Last but not least, the Command Center touchscreen display brings complete harvesting control to the operator's fingertips.
Hopefully this has helped in realizing that the John Deere CP690 has much more to offer than just a new model number, as all of these changes are extremely useful for cotton producers. By advancing the 7760 with improvements that really matter, the cotton picking game has been pushed to new heights!
If you enjoyed this post or want to read others, feel free to connect with us on Facebook or Google+!
You might also like: