Quality road construction machinery is everything to road builders, as they are constantly hustling to meet deadlines. If road builders seek to deliver maximum production without putting in a lot of extra effort, they need to be using top-notch machinery. There are a few pieces of John Deere machinery in particular that offer unique advantages to help heavy-duty construction get done.
We've pulled 5 key members of the John Deere road construction machinery line that will help road builders complete their job in the most efficient way possible. Let's take a look.
524K Wheel Loader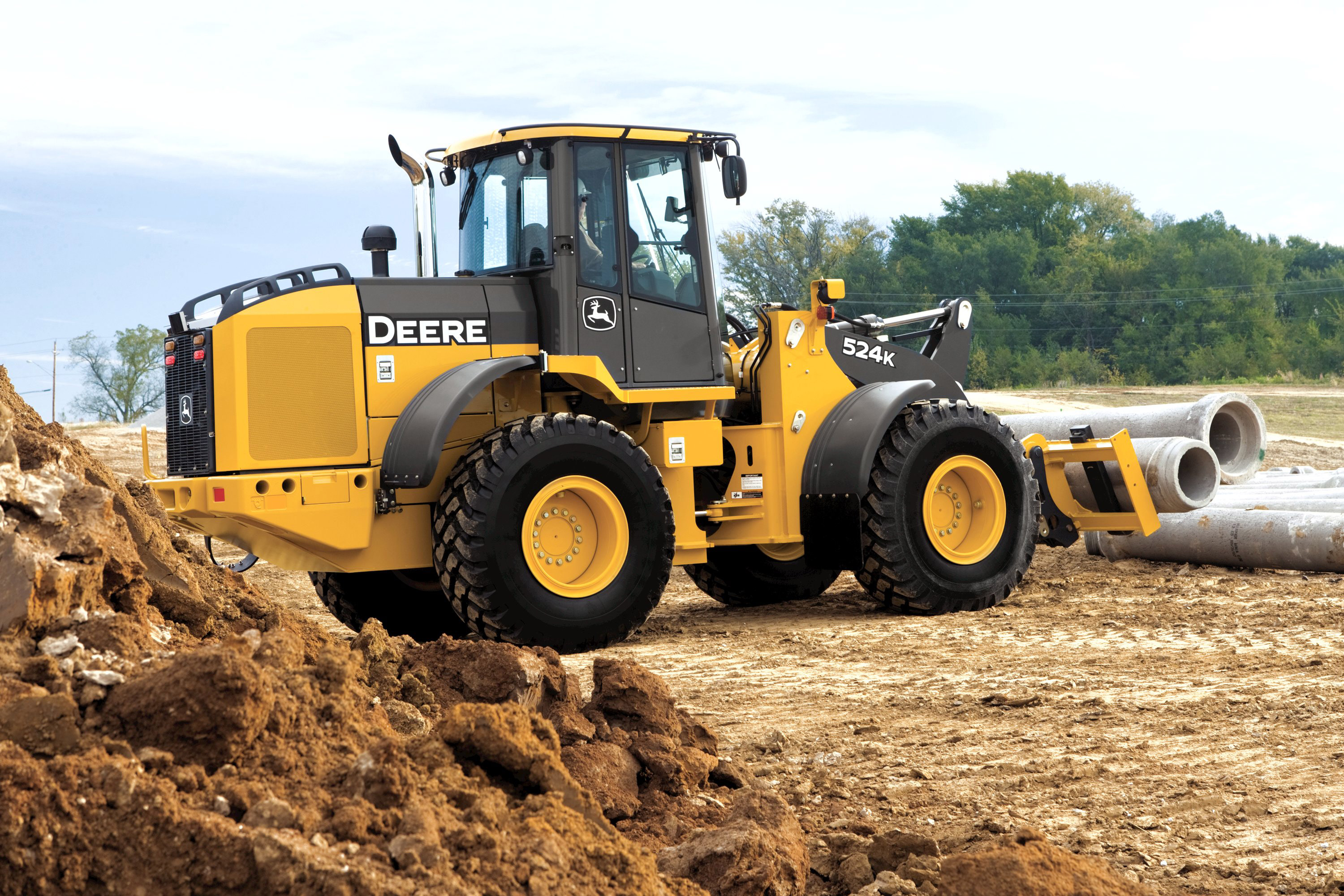 The 524K Wheel Loader is a key player in the road building game. Be careful not to underestimate this machine, although they may not appear different, they are groundbreaking pieces of equipment (no pun intended). With a spacious cab, great visibility, expanded sealed-switch module, key-less start and a crisp LCD monitor with onboard diagnostics, this machine has limitless potential.
770G Motor Grader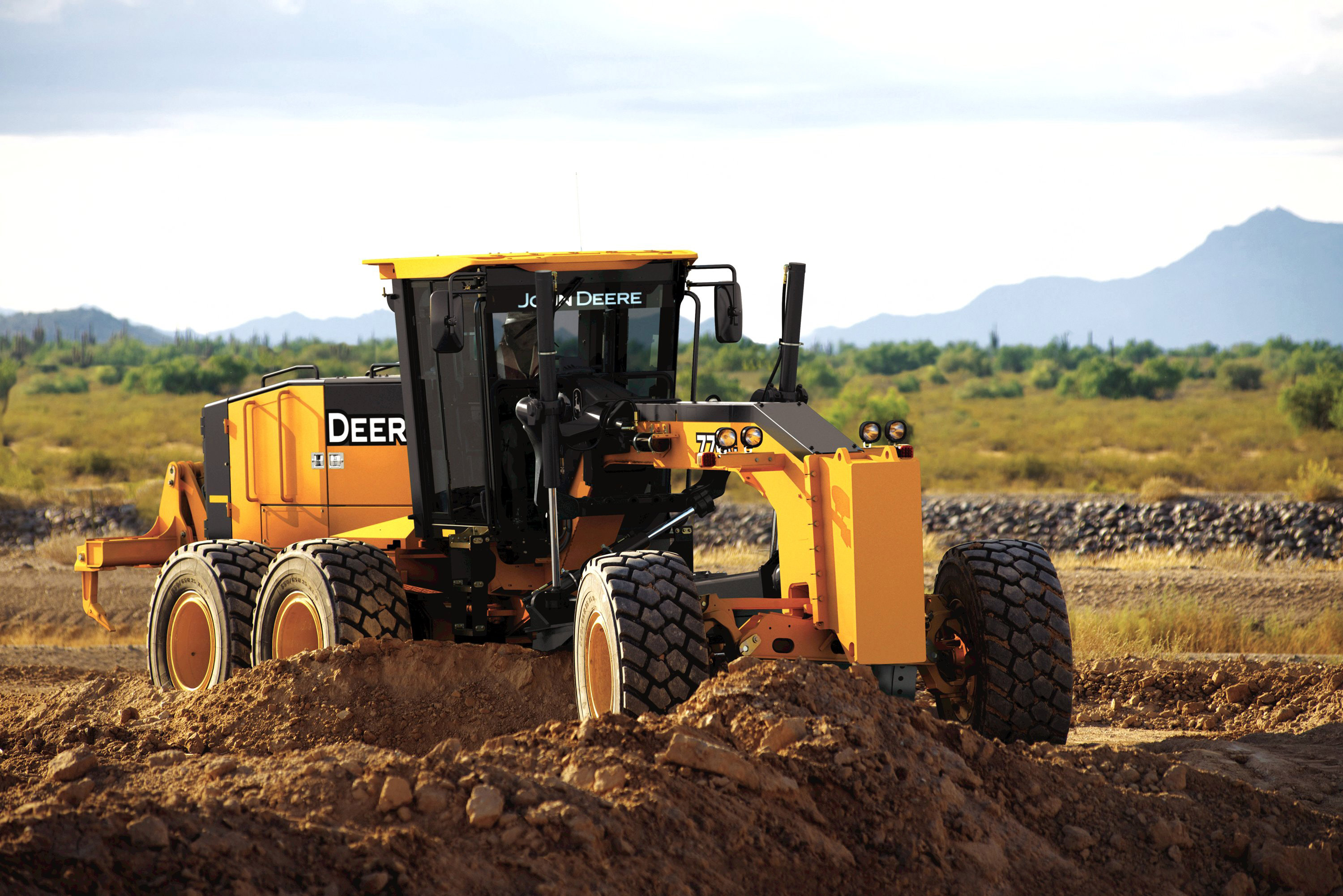 John Deere's 770G Motor Grader is another fundamental component of the road construction machinery line. A major benefit of this machine is that it let's the operator decide how the work gets done. The brawny blade comes with extremely durable and productive features like the fuel conscious nine-liter PowerTech diesel, easy access filter banks and swing-out coolers. This machine is equipped with budget sensible features that keep maintenance practical.
460E Articulated Dump Truck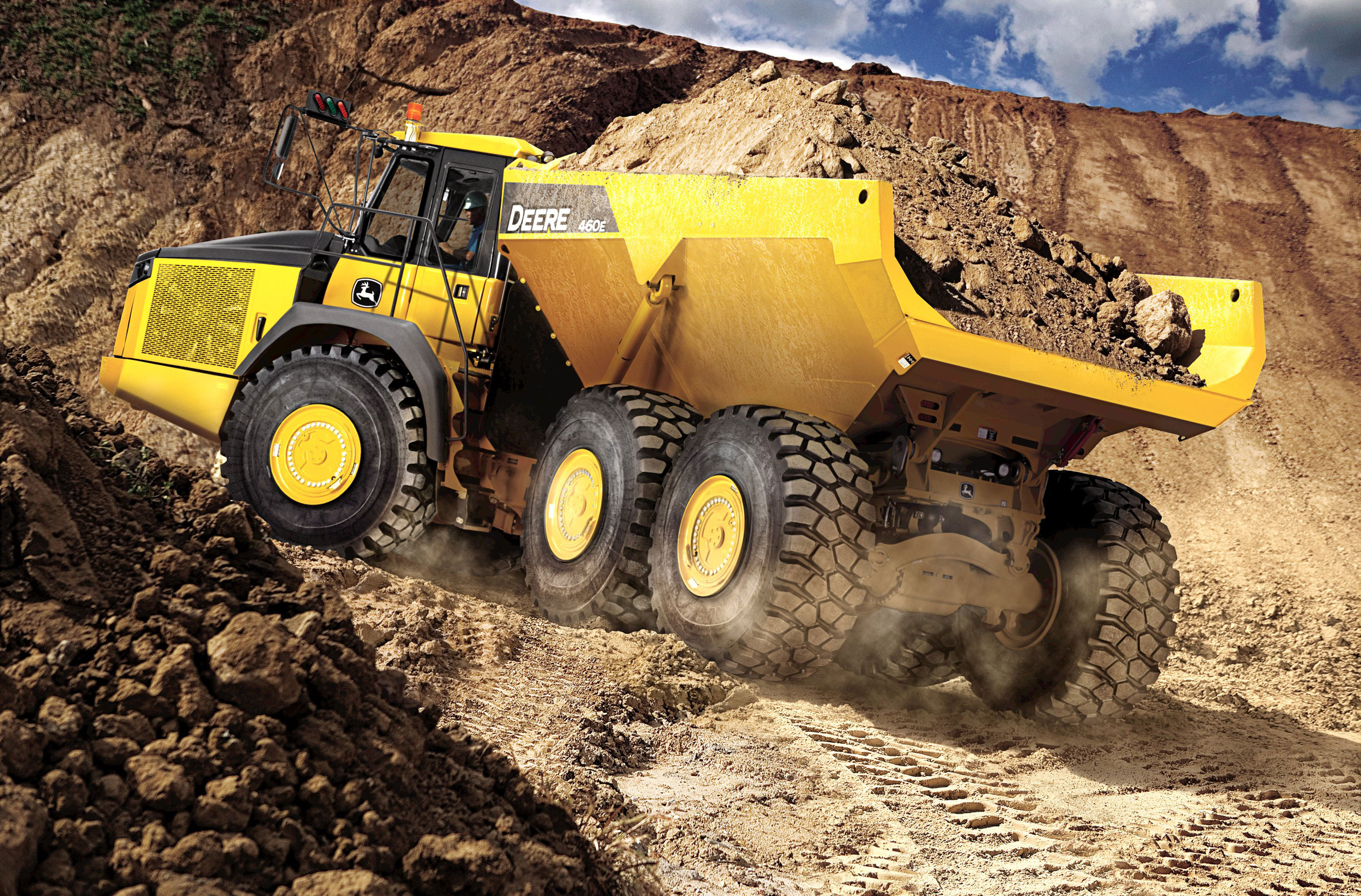 Meet the biggest ADT, the 460E Articulated Dump Truck, which greatly helps road builders maximize productivity levels. This machine incorporates the large dump bodies and swift cycle time delivering increased yield. How would you feel about carrying even more material at a lower cost per ton? The John Deere EPA IT4 diesel engine and full-time six-wheel drive will support a road builders every move.
850K Crawler Dozer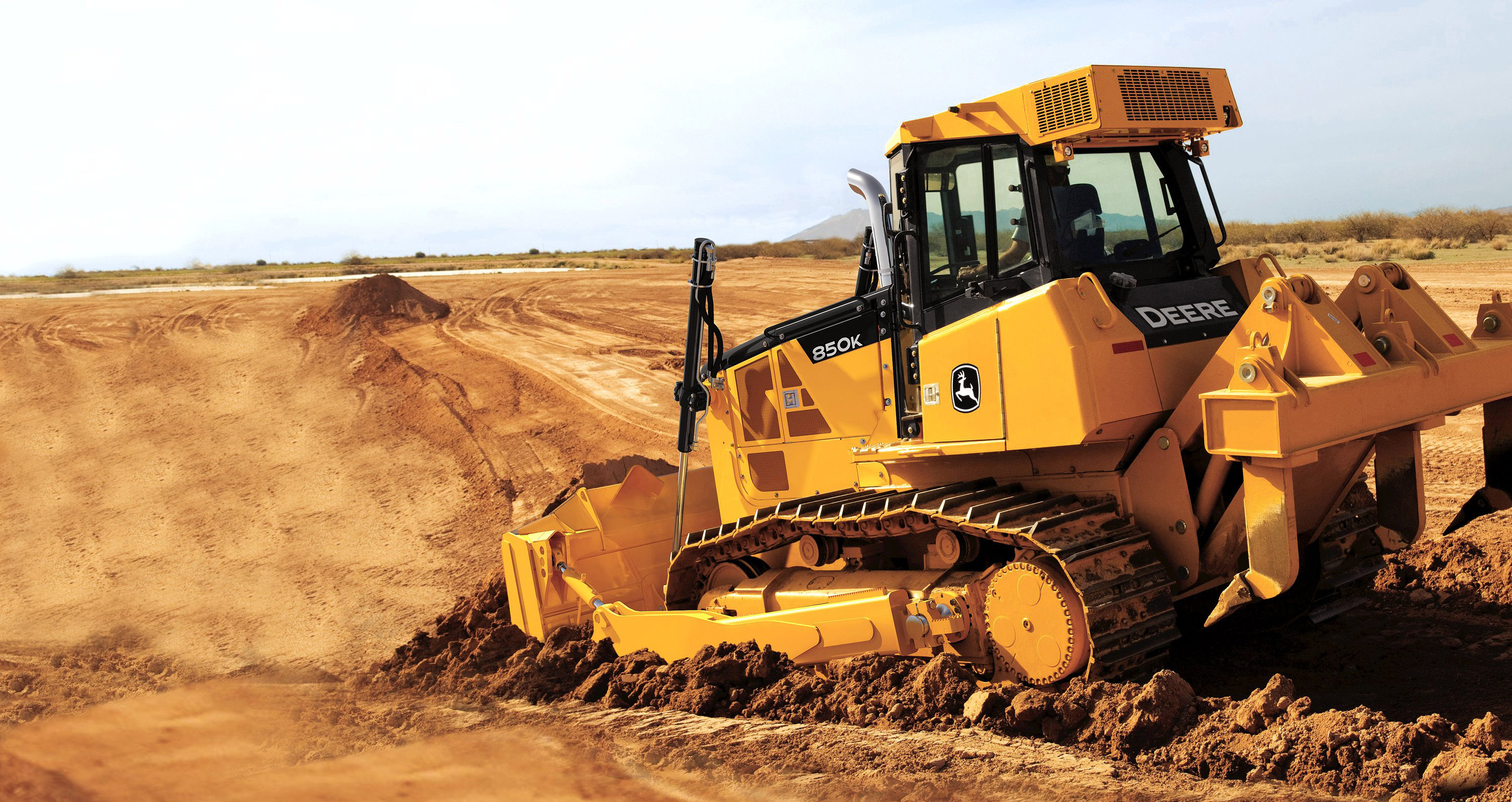 Other road construction machinery will finally meet their match when the 850K Crawler Dozer hits the streets. After listening to loyal Deere customers, a few significant changes were made to this machine to add more power, weight and productivity. Noteworthy enhancements included remodeling the cab to allow more space and comfort and incorporating easier maintenance features like the V-cool package.
350G Excavator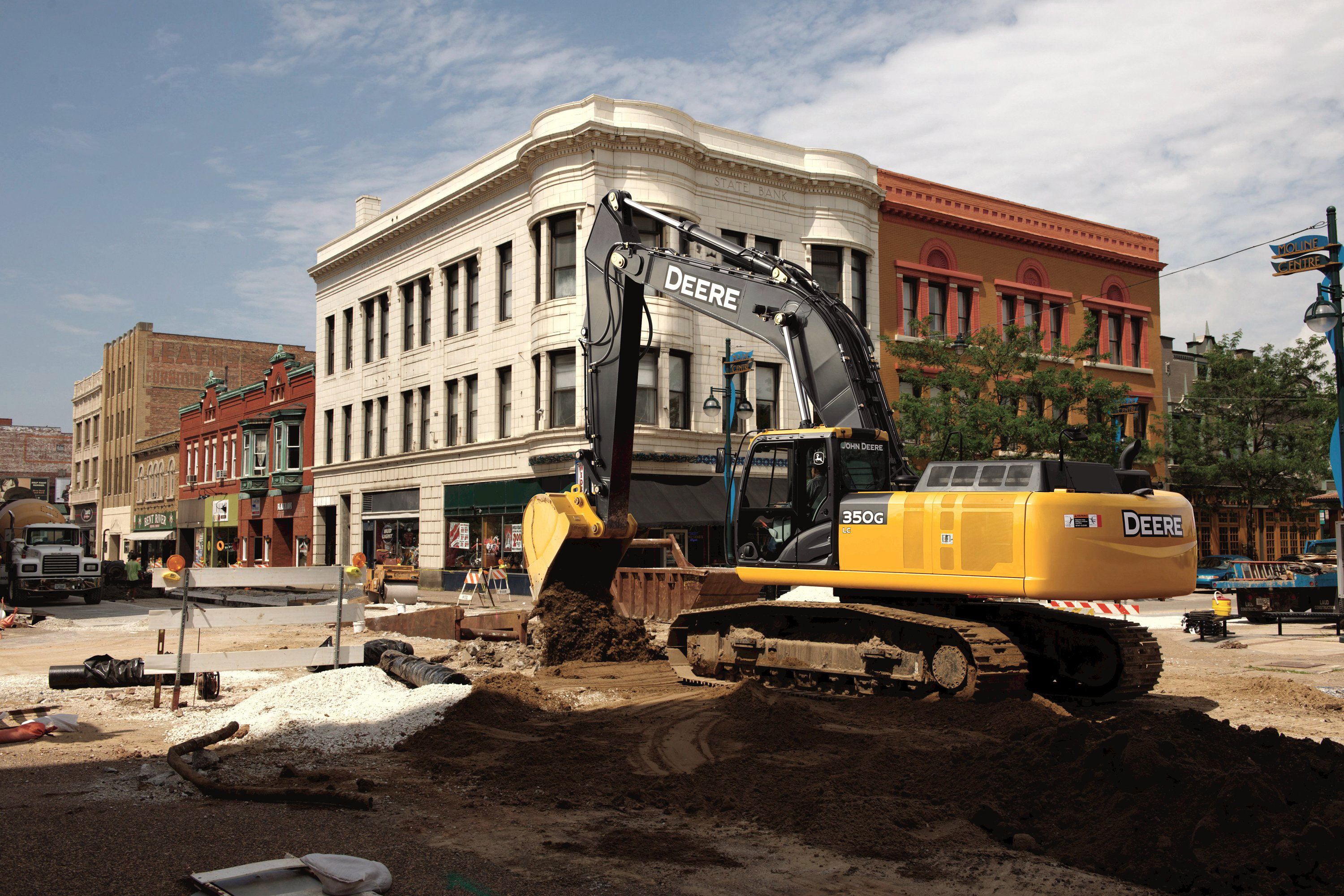 We can't forget about the 350G Excavator. With wide windows, narrow cab posts, and an abundance of mirrors to provide even more visibility, this excavator is ready to get to work. The Powerwise III management system helps operators find the perfect balance between engine and hydraulic performance. By achieving increased yield, road builders will be able to generate more profit on a daily basis.
Wheel loaders, ADTs, backhoe loaders, crawler dozers, motor graders, excavators and more. Hopefully this collection of our favorite road construction machinery has help in realizing how added power and production can make all the difference for road builders.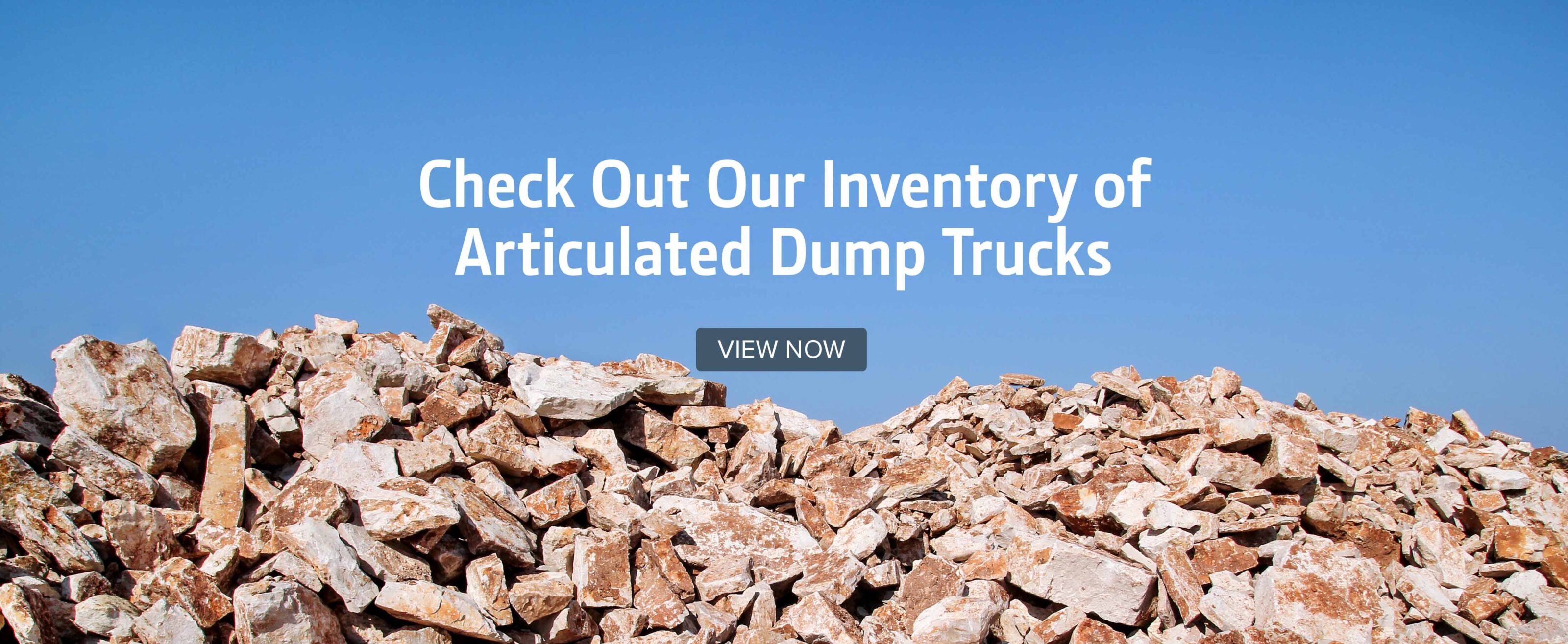 You might also like: