With the fall cleanup right around the corner, we want to showcase some key features and machine details of the John Deere LA105, a lawn tractor that is a perfect match for value-conscious homeowners. An economical five-speed gear transmission, powerful engine, and a large variety of attachments available for a number of lawn care chores (even snow cleanup) are just a few of the features that make it a suitable sidekick.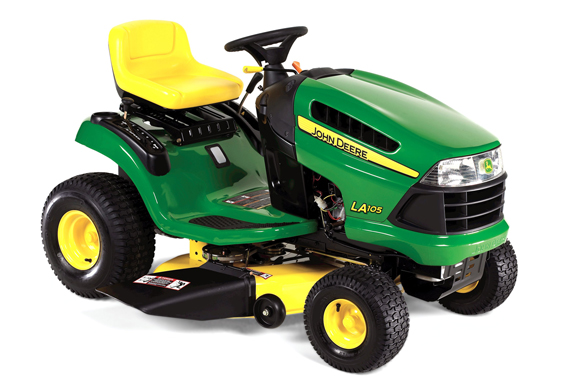 What Are the Features and Key Specs of a John Deere LA105?
Great question! The John Deere LA105 offers a series of features from engine enhancements to improved ease of use. Learn more by taking a look at the list below.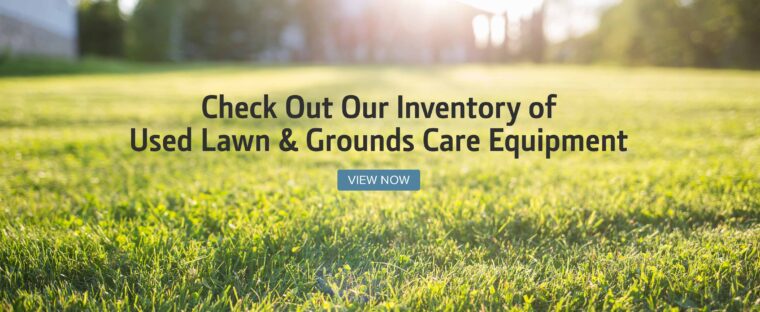 Long-Lasting Powerful Engine
The LA105 is powered by a 19.5-horsepower Briggs & Stratton Anti-Vibration System (AVS) single-cylinder engine that hosts enough power to take on unpleasant mulching, mowing, and bagging conditions. The electronic ignition allows for fast starts while a cast-iron sleeve and full-pressure lubrication and oil filter prolong the life of the engine. Need to make an oil change? That's simple thanks to the no-tools oil drain valve. Check out the video below for further instructions.
Durable Structure
This tractor's solid one-piece frame is made from 12-gauge steel with high-strength rails for added strength and a one-piece fender deck is bolted to the frame. The front axle was assembled with solid cast iron that will not bend. Covering all this up is the UV-resistant JD Loy hood, which protects against dents or rust while maintaining long-lasting good looks. Additionally, large (3/4 in. diameter) wheel spindles offer supreme durability.
Edge Cutting System
The three-in-one mower is constructed of 12-gauge steel. A deep-deck mower design lifts grass for a nice, even cut, while the smooth underside of the mower reduces the amount of grass buildup. The rolled outer edge of the deck provides added strength and the dual-stage E-coat and powder-paint coatings fight off rust. Additionally, the LA105's reverse implement option (RIO) allows operators to mow while backing up (if deemed necessary). However, before doing so, they should first bring the tractor to a stop and look behind the tractor to be sure there are no bystanders. The mower deck height (increments of 1/4 in.) is easily controlled by a spring-assisted lift lever.
CargO Mount System
If you own (or are looking to own) a John Deere LA105, chances are, you want to be able to attach baggers and other attachments. The CargO Mount system is comprised of a mix of front and rear mounting points, providing quick and easy installation of the sun canopy, rear bagger, and a number of other attachments you may want to pop on to your equipment.
Comfort and Ease of Use
The John Deere LA105's operator station makes cruising around the lawn an enjoyable experience. A three-spoke steering wheel makes the tractor very easy to control, while wide footrests (with anti-vibration footpads) give you a comfortable spot to rest your feet. The operator seat can be positioned while sitting (10 different positions) and can be tilted forward for protection against the elements and easy access to the fuel tank. Need to fill up? The translucent fuel tank and sight gauge are particularly helpful in preventing overflow when loading up and seeing how much is left in the tank after usage. For those warmer summer days, operators can take advantage of the beverage holder that's found on the right-side fender.
How to Maintenance a John Deere LA105
Properly maintaining your John Deere LA105 ensures the longevity of your engine. Learn how you can maintain your John Deere tractor for optimal performance in the video below.
John Deere LA105 FAQs
How Much Horsepower Does a John Deere LA105 Have?
The John Deere LA105 tractor is powered by a 19.5-horsepower Briggs & Stratton Anti-Vibration System (AVS) single-cylinder engine.
How Much Oil Does a John Deere LA105 Take?
The John Deere LA105 takes approximately 1.5 quarts of oil. 
How Do You Change the Oil on a John Deere LA105?
Need to make an oil change? No problem. The John Deere LA105 features an easy-to-use no-tools oil drain valve that is easy to access and perform without the need of a professional. 
If you have any questions about the John Deere LA105, you can contact your local John Deere dealer. If you enjoyed this post or want to read others, feel free to connect with us on Facebook, Pinterest, Twitter, or Instagram!
You might also like: