Customers on the hunt for a loader that can handle all of the tough jobs out in the field may want to consider the John Deere 210 Loader. It has a Quik-Park™ loader mounting system, Quik-Change™ attachment system, and a loader boom to manage everything from feeding to digging.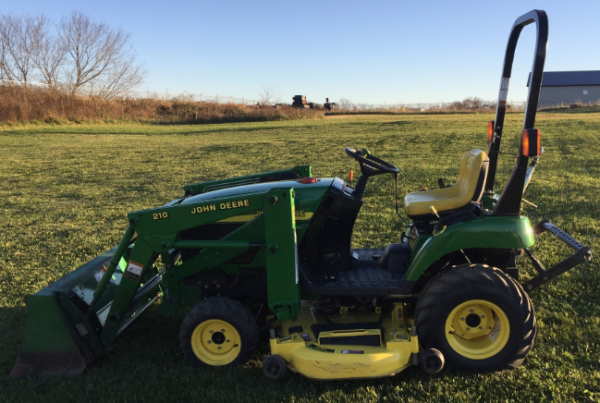 Let's take a look at some of the key features of the John Deere 210 Loader.
Ready to experience the power and precision of John Deere machinery? Contact us today!
Loader Boom
The machine has tapered boom sections for maximum durability. A tube connection on the boom arms provide additional strength, and hydraulic lines are mounted on the inside of the boom to protect them from damage.
Hood Guard
The hood guard of the John Deere 210 Loader protects the front of the tractor from damage while the loader is removed. It also folds forward easily for access to all of the components in the front engine compartment.
Quik-Change Attachment
With the Quik-Change attachment feature, attachments can be added to the John Deere 210 Loader without the use of tools. This cuts down on the amount of time it takes to implement attachments and utilize them on the job.
Loader Cylinders
The boom and bucket cylinders of the machine are designed specifically to match the tractor hydraulics. The cylinder rod also features a nitride rod that provides improved corrosion resistance.
Optimal Loader Control
The loader control is integrated into the operator platform for easy use. It can also be locked out to prevent accidental movement when the machine is not in operation.
Ballasting Loader
A ballast can be added to the rear of the John Deere 210 Loader for more stability during loader operations. This can help users improve traction, ultimately providing more control out in the field.
Additional Attachments
The John Deere 210 Loader has several compatible attachments, including a bucket level indicator, tines, a forklift, and a materials bucket. A ballast box can also be installed to carry an additional ballast for more stability.
Quik-Park Loader Mounting System
The machine has a parking stand, attached to the front of the tractor during loader operation with two spring-tensioned pins. It can be lowered into place with a joystick at ease.
For more information about the John Deere 210 Loader, contact your local John Deere dealer today.
If you enjoyed this post or want to read others, feel free to connect with us on Facebook, Twitter or Google+!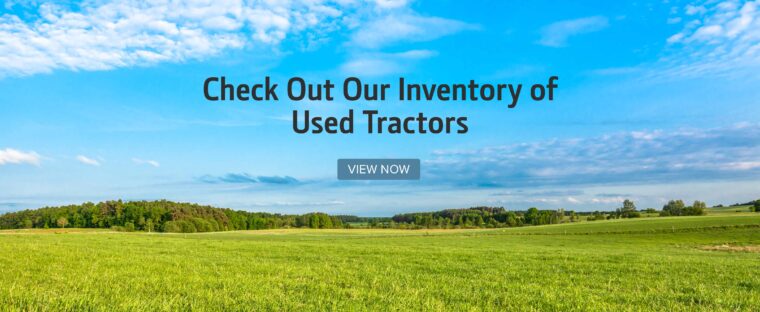 You might also like: