From the John Deere Tractor and Engine Museum to John Deere coloring books, the company offers a number of different fun and interactive ways for kids to learn more about Deere and its equipment.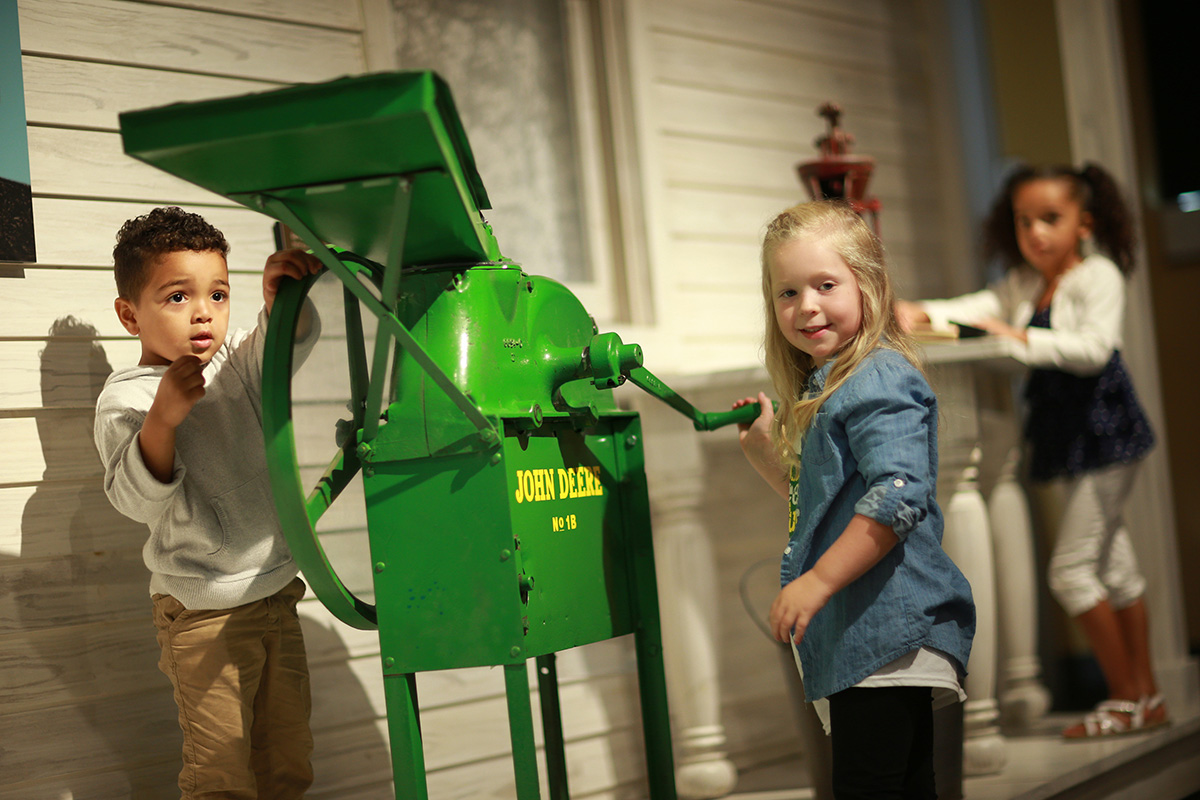 For those that are looking for yet another way to educate children about the green and yellow, there are a number of John Deere DVDs available. To help narrow down the selection process, we've assembled a brief list. Enjoy!
All About John Deere for Kids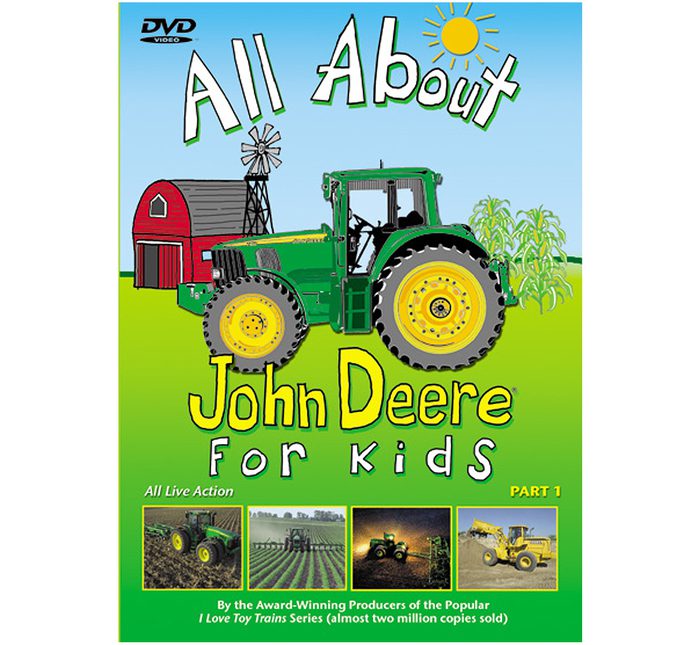 From tractors and excavators to planters and dump trucks, this John Deere DVD series features a mix of equipment for kids to learn about. When watching these DVDs, kids will see some of the largest John Deere tractors in action out in the field and enjoy music by James Coffey.
John Deere Action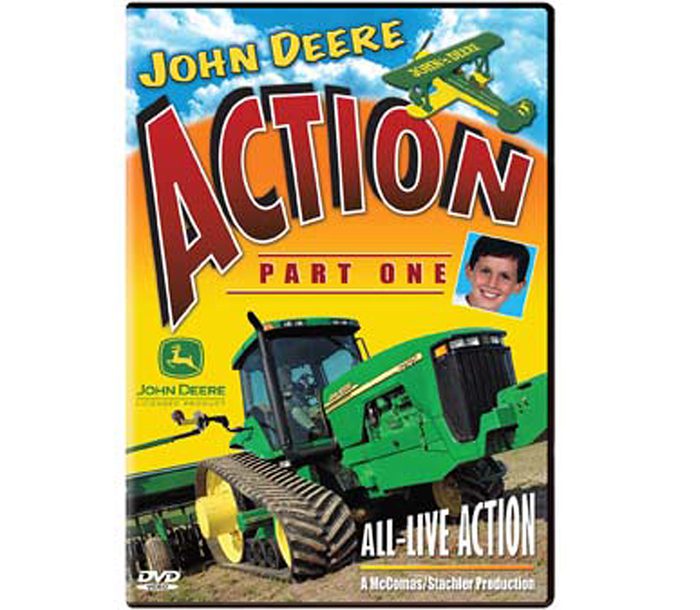 This DVD is all about seeing John Deere equipment working up close. While watching this DVD, kids will see a number of 8020 tractors, John Deere cotton pickers, motor graders, skid steers, and more. James Coffey adds five new songs to this DVD and kids will also get to see a parade of crazy-looking tractors.
John Deere Country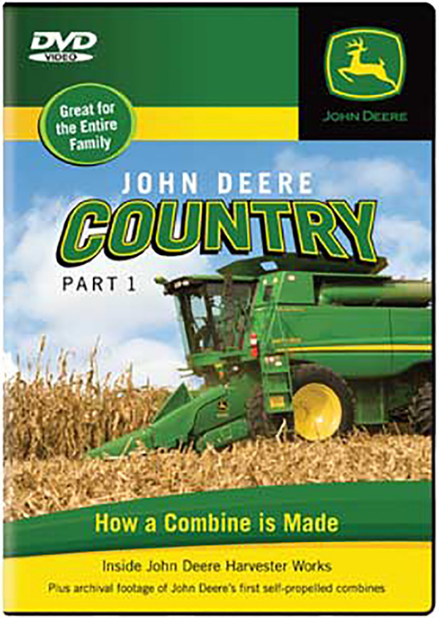 In part one of the John Deere Country series, viewers get a behind-the-scenes look at how Deere's famous combine harvesters are made at the factory in East Moline, IL. The DVD showcases the process from metal fabrication all the way through to the main assembly of the units. The DVD also provides a historical look at combine assembly in 1959.
Earth Mover Action for Kids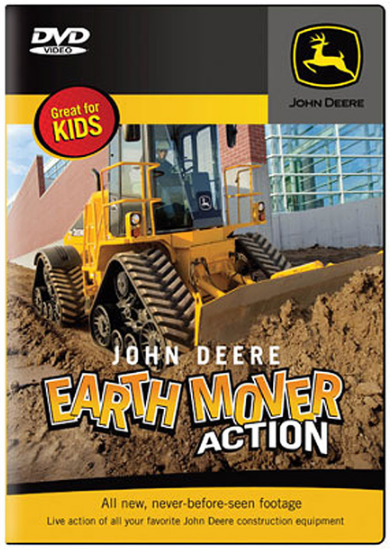 The John Deere Earth Mover Action series gives kids a closer look at some powerful construction equipment at work. This DVD features dozers, backhoes, graders, scrapers, loaders, and excavators as they climb hills, dig dirt, and plow snow.
John Deere Works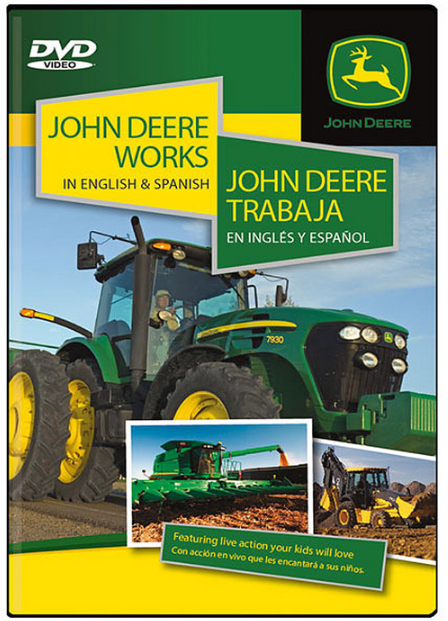 The John Deere Works DVD is a great learning tool. Not only does it feature a variety of Deere equipment in action, but it also provides a narration in both Spanish and English, offering a great way for kids to learn some words in either language.
John Deere Building the Big Buck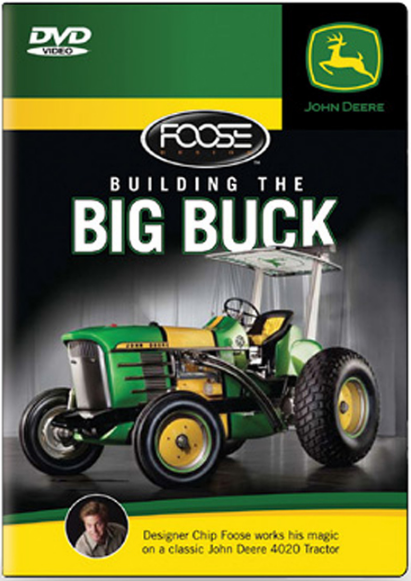 Hot-rod designer Chip Foose took a John Deere 4020 and transformed it into what is now known as the "Big Buck." Viewers of this video will follow the creation of the Big Buck from its delivery to Foose Design through its presentation to an owner back in Waterloo, IA, a year later.
If you enjoyed this post or want to read others, feel free to connect with us on Facebook, Twitter or Google+!
You might also like: