Over the past century, John Deere has consistently introduced new ideas and technology in order to make lives easier. Whether it was developing the first steel plow for farmers in Illinois or creating the first seated cultivator, this company established its role as an industry leader from the get-go. Staying ahead meant breaking boundaries, something which came about when Deere purchased the Waterloo Gasoline Engine Company and officially entered the tractor business in 1918.
Interested in learning more? Shop our inventory of used John Deere equipment!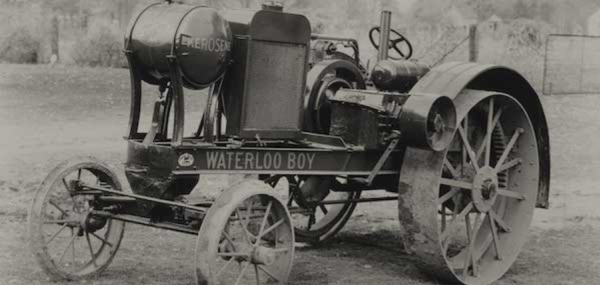 Looking Back at the First John Deere Tractor
The first tractor developed through this acquisition was the John Deere Waterloo Boy N, which was in production from 1917 – 1924. Once the Nebraska Tractor Tests were introduced in an effort to ensure quality and set standards within an overcrowded market, this John Deere tractor model was featured in the first run.
The Waterloo Boy set the stage for all John Deere tractor models to follow. By gaining feedback directly from customers, Deere was able to produce a machine that was durable, economical, and reliable. This dedication led to a consistent evolution and by 1934, the John Deere Model A tractor, the company's first true row-crop tractor with an adjustable wheel tread, was created; this was followed closely by the Model B tractor. While these John Deere tractor models are considered vintage at this point in time, they were innovative enough to stay in production for almost 20 years.
Since entering the tractor business in 1918, Deere has continued to innovate and offer its customers top of the line equipment. As we consider the future of these machines, let's take a look back at those John Deere tractor models that contributed to this legacy.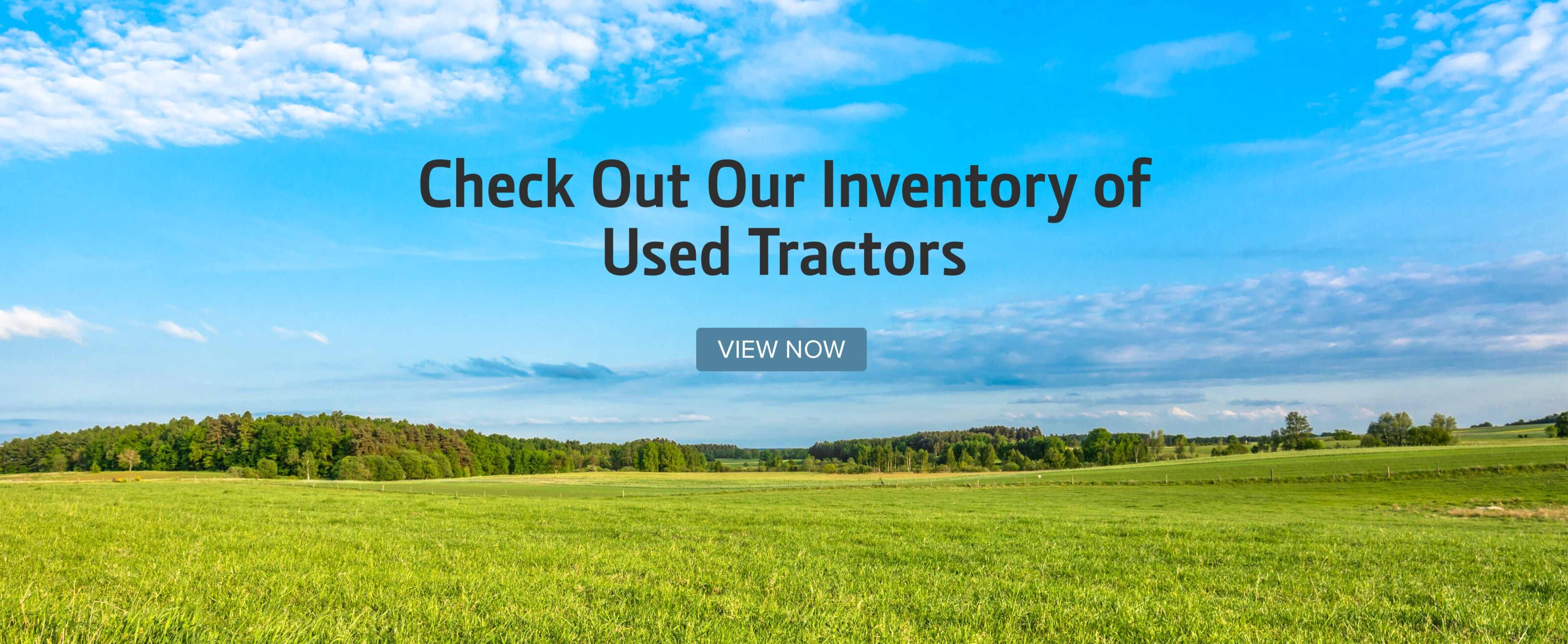 Unveiling the New Generation of Power
In 1954, a team of engineers began designing a new line of tractor models from scratch – this led to the development of the John Deere 1010, 2010, 3010, and 4010. This tractor lineup, which included four- and six-cylinder variable speed engines, featured elements that were never before seen, including hydraulic power brakes and closed-center hydraulics for rapid power. From 1960 – 1962, more than 40,000 Model 4010 tractors were sold, leading to the development of the John Deere 4020. This success was inevitably passed onto the new design, which ­became the best-selling John Deere tractor model, with more than 177,000 purchased.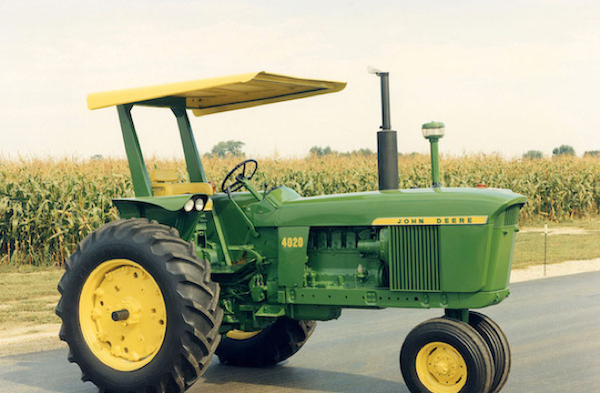 From 1963 – 1972, this John Deere tractor model provided operators with several front-end options, including single-wheel, tricycle, and Roll-o-Matic; the 4020 also offered different tire sizes which could be adjusted to match various row crops. A major reason behind why this tractor became so iconic was the overall design of the machine. The rollover protection structure, which went from the top of the cab through to the rear axle, saved the lives of those farmers who operated on steep terrain. In addition to becoming a game-changer in terms of safety, the John Deere 4020 also provided operators with a new sense of comfort while in the cab. Updated features included a deluxe seat and easily accessible hydraulic controls that replaced cumbersome levers at the front of the cab, something that paved the way for future designs at Deere.
Debuting the John Deere 8000 Series
Despite this steady success, John Deere experienced a decrease in production in the 1980s due to the Farm Crisis. As the US farm economy continued its process of recovery, the idea behind the John Deere 8000 Series tractor was conceived. With the seemingly impossible goal of designing a machine with a 99% turning radius, the engineers at Deere got to work. By featuring a drop box transmission, this tractor offered improved visibility, enhanced serviceability, and a seemingly unattainable turning radius. This original series included four row-crop tractors – the John Deere 8100, 8200, 8300, and 8400. Let's take a further look at just a few of the features that made these tractors stand out amongst the competition.
CommandView Cab
This cab was designed to provide best in class visibility thanks to a full 62-feet of glass and a one-piece windshield. Comfort and safety were also key features, with a corner post display and right-hand console.
Mechanical Front Wheel Drive (MFWD)
The design of these John Deere tractor models allowed for up to a 52-degree steering angle with large front tires. Additionally, a high pivot point enabled 9 degrees of oscillation which in turn decreased torsional loading.
CommandArm Controls
Easily accessible tractor controls boosted ease of operation and improved ergonomics.
PowerShift Transmission
Thanks to this feature, operators had a choice of 16 speeds while moving forward and 4 speeds while reversing. Gear modulation while moving forward, reversing, or putting the tractor into neutral was electronically controlled to ensure a precise operation.
It is popular features such as these that have kept variations of these John Deere tractor models in production to this day, including:
As the century closed out, John Deere continued to develop equipment manufactured with the customer in mind. This has led to the constant development of new types of machines, including sub-compact utility tractors.
What is a Sub-Compact Tractor?
Sub-compact tractors are built for versatility as well as convenience, allowing operators to take on a range of tasks with ease. While John Deere entered the tractor business with the intention of manufacturing equipment for farmers across the country, this singular approach has changed over the past century – customers now range from producers to homeowners. So, when faced with a smaller job that still requires the power of a Deere, a sub-compact utility tractor is ideal.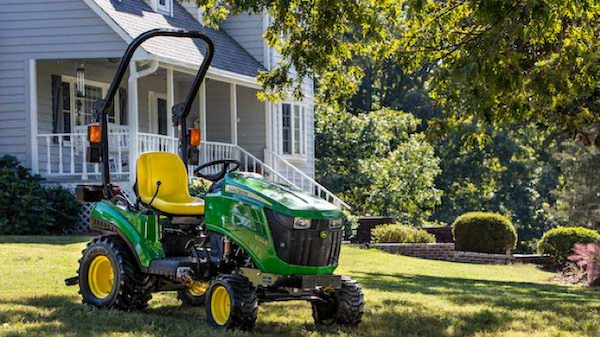 This range of tractor models was introduced in 2011 with the John Deere 1023E which then led to the creation of the John Deere 1025R in 2013. These sub-compact utility tractors offer similar features, including:
Tier 4-Compliant Diesel Engine
These John Deere tractor models include a clean and silent diesel engine which offers 22.4 gross horsepower (PS) and 16.5 power take-off (PTO) horsepower.
4WD and Power Steering
Power steering enables unmatched maneuverability when working around obstacles or when a front loader is attached to the machine. Despite both the 1023E and the 1025R having narrow widths which allow them to work in somewhat tight spaces, the 144.8-cm (57-in.) wheelbase and 119.4 cm (47 in.) overall width ensure stability while working on various types of terrain.
Effortless Implement Changeover
With the Front Quick-Tatch hitch and iMatchTM Quick-Hitch, operators are able to secure John Deere 1023E attachments and John Deere 1025R attachments with ease.
Implement Compounding
With the ability to mount more than one implement at a time, operators will avoid having to waste time switching out these attachments on a regular basis.
What Other John Deere Tractor Models Are Out There?
In just the past 5 years, John Deere has introduced more than 90 new tractor models, highlighting a constant push towards creating the next big thing. Today, this company offers a wide range of tractor models, including:
Articulated 4WD tractors
Row-crop tractors
Specialty tractors
Track tractors
Utility tractors
Compact utility tractors
Sub-compact tractors
As we look back at this amazing legacy, it is important to remember those who have made John Deere what it is today, a century after entering the tractor business.
Where Are John Deere Tractors Made?
Over the past century, John Deere has grown as a global organization while still maintaining its roots in the United States. In addition to having its world headquarters in Moline, IL, Deere manufactures tractors in the following US locations:
Grovetown, GA

Compact utility tractors
Utility tractors

Waterloo, IA
Greeneville, TN
What's Next?
By looking at the past, it is clear that John Deere tractor models will continue to amaze and pave the way for future equipment. We want to know, what do you think the future holds for the technology behind John Deere tractor models?
If you have any questions about rotary cutters from John Deere, you can contact your local John Deere dealer.
If you enjoyed this post or want to read others, feel free to connect with us on Facebook, Pinterest, or Twitter!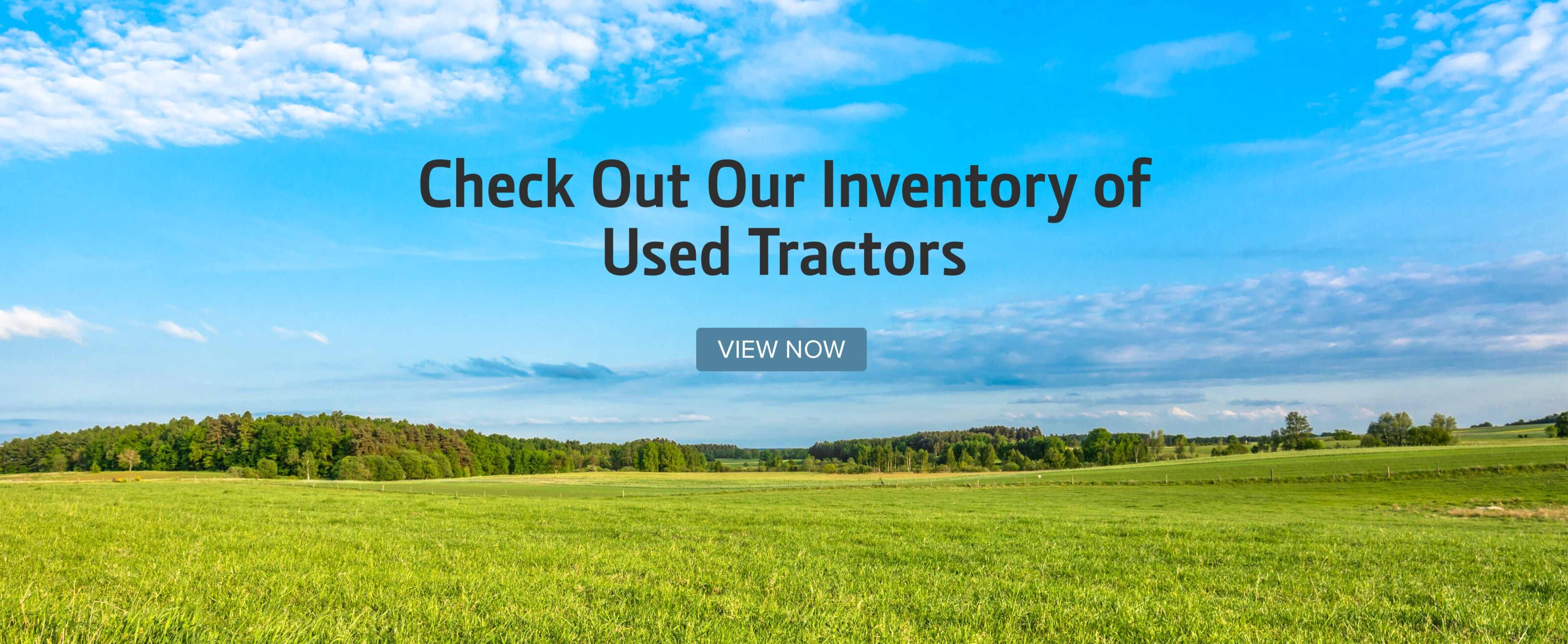 You might also like: