Key moments in John Deere history have all led up to what this company is today. Throughout time, various components have worked in Deere's favor to consistently keep this business up to speed along the way. The invention of film was one of them, and there were several reasons for this. Film gave Deere the opportunity to showcase its products and highlight their features. In turn, this was another selling opportunity, giving the company a leg up on its competitors.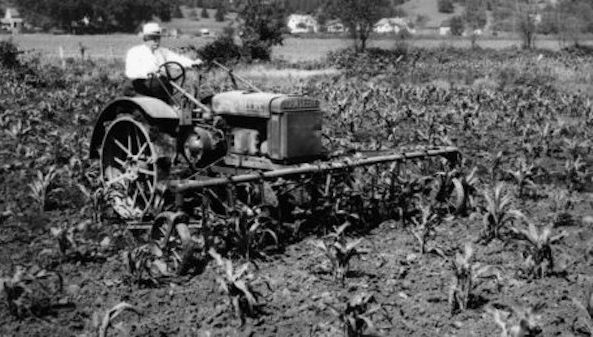 But it wasn't always this way. First, the rise of film needed to happen. Next, Deere needed to hit the ground running when it came to its products in order to have something to showcase to the world.
The Waterloo Boy
More than one hundred years ago, Deere and Company made history when it purchased the Waterloo Gasoline Engine Company and with it, the Waterloo Boy tractor line. On March 14, 1918, Deere changed the course of agriculture forever by entering the industry with its tractor and engine business.
The Uphill Battle
Deere introduced the "Model D tractor" in 1923, but this was just the starting point. The company needed to work on building a more versatile tractor to meet the needs of farmers – it wasn't until the "Model GP tractor" was released in 1928 that Deere started to make its mark. This tractor offered four forms of power: a belt, drawbar, PTO, and powerlift.
In the coming years, Deere improved upon its "Model GP tractor" and subsequently met more demands of agricultural specialists. However, it wasn't without trial and error along the way.
The Introduction of Film
As Deere continued to make history in the world of agriculture, the first film synchronized with audio, "The Jazz Singer," was released in 1927. Instantly, the company realized the value of moving pictures. Not only could film be used to showcase new products, but it could exhibit these products in action and explain exactly how they could be used out in the field.
Films were eventually included at John Deere Day, an annual dealer preview that coupled equipment demonstrations with feature productions to introduce the year's product line-up.
One of the earliest, if not the first, Deere films to debut was in 1929 or 1930 under the title "The Changing Picture in Farm Power." It was a silent picture with text to introduce each sequence, and it served as a valuable training tool to teach customers about the operation and repair of the new "Model GP tractor." Watch the video below to enjoy this key piece of John Deere history.
Since then, Deere hasn't looked back. In addition to creating videos on John Deere history, the company still produces films to this day as a means of educating the public on its equipment and highlight everything it has to offer.
If you have any questions about specific Deere equipment, you can contact your local John Deere dealer.
If you enjoyed this post or want to read others, feel free to connect with us on Facebook, Pinterest, or Twitter!
You might also like: